In the lead up to the 26th UN Climate Change Conference of the Parties (COP26) in November of this year, we are writing a series of articles looking at some of the toughest global climate crisis challenges that we are currently facing. This post looks at the increase in the prevalence and intensity of forest fires, and how they can be both exacerbated by and contribute to climate change.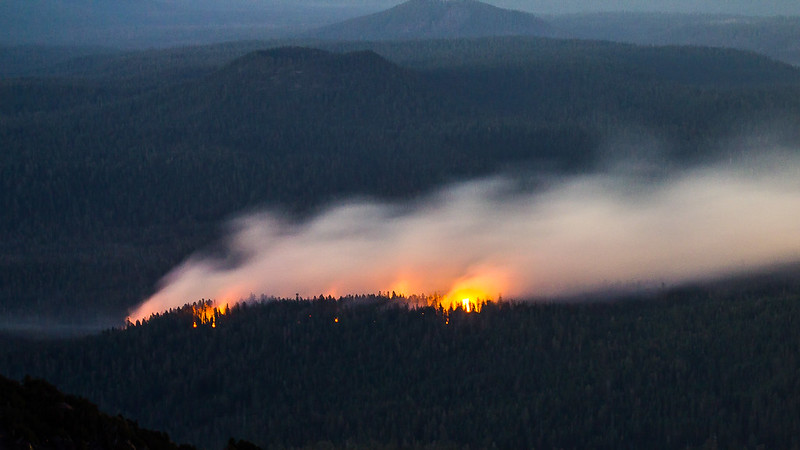 How and why do forest fires occur?
In many ecosystems forest fires are a natural event and, particularly in high-latitude forests, can help to maintain a healthy ecosystem, release nutrients into the soil and help with seed dispersal. Fossil charcoal remains suggest that natural fires have occurred since the appearance of terrestrial plants 420 million years ago and were caused by lightning or volcanic eruptions. While these factors are still responsible for a number of forest fires, human-ignited fires, such as those caused by discarded cigarettes, poorly controlled bonfires or cooking fires, sparks from electrical equipment and intentional arson, are now increasingly prevalent. Controlled fires are also used to manage farmland and pasture, and to clear natural vegetation. How quickly and efficiently a fire will spread depends largely on the amount and type of flammable material present, along with the local topography, moisture levels and weather conditions.
When and why are forest fires a problem?
A combination of climate change and poor land management mean that many areas are now much more prone to forest fires than they have been historically. In particular, hotter and dryer conditions, combined with ecosystems that are degraded by logging and disease means that fire seasons are becoming much more extreme and widespread. This is especially worrying in tropical rainforests, where forest fires would previously have been rare.
Increased occurrences of forest fires pose a number of environmental, social and economic problems. As well as damaging forest ecosystems, large-scale fires release copious amounts of CO2 and pollutants into the atmosphere, which are problematic both from an environmental standpoint and as a significant human health concern. Over the past century, wildfires have accounted for 20-25% of global carbon emissions – a worrying statistic that illustrates the environmental significance of the problem. In addition to this, the economic impact of fires can be considerable, with damage to property and tourist attractions, pollution of water supplies and the cost of evacuating local residents being some of the main problems.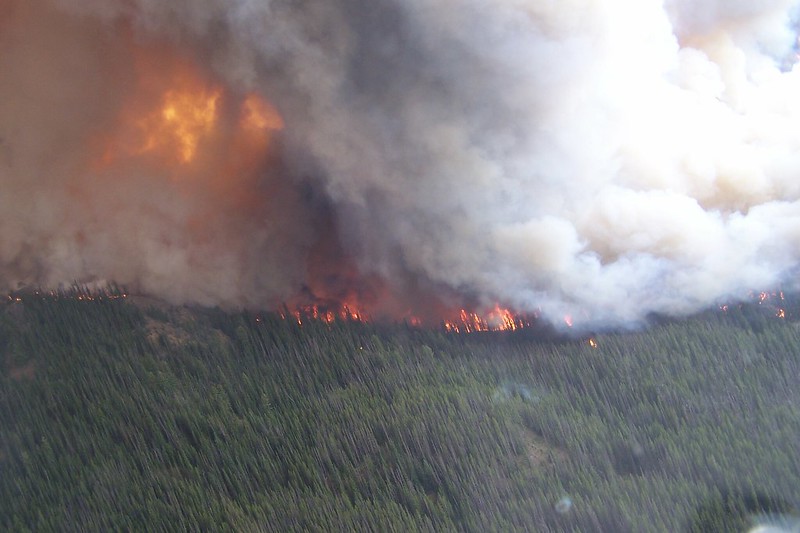 Are forest fires ever a good thing?
As mentioned previously, wildfires have occurred throughout the history of terrestrial life, and many species have evolved to cope with or thrive under the conditions that they produce. Particularly in areas such as the vegetated regions of Australia, the celd in southern Africa, the fynbos in South Africa and the forested areas of the US and Canada, forest fires are common and help to create what is known as 'snag forest habitat'. These areas feature higher species richness and diversity when compared to unburned forest, and their soils are rich from the plant nutrients that the fires help to return. Furthermore, many of the native plants that thrive in these areas rely on fire for successful germination of their seeds. Some of these ecosystems, however, are now suffering from too much fire, which has upset natural cycles and altered the previously well-balanced plant communities.
What can be done to prevent and control forest fires?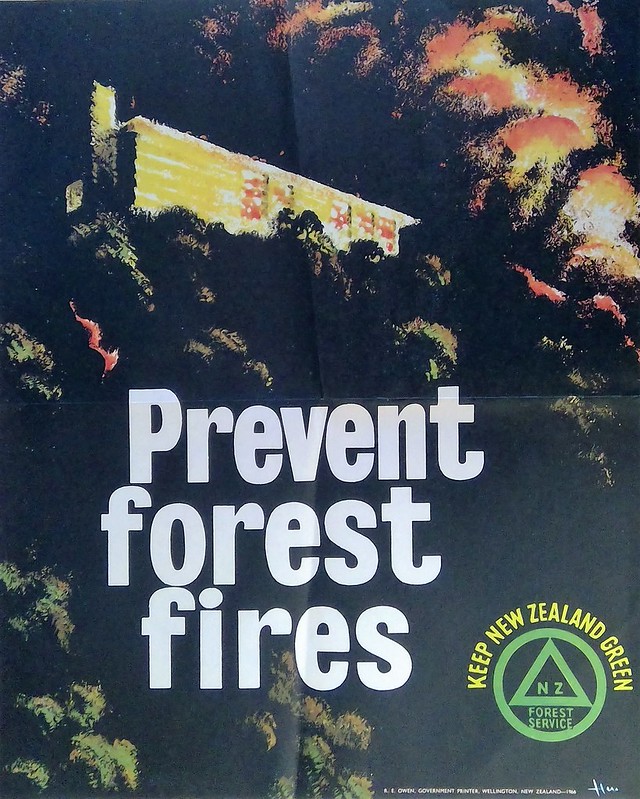 Forest fire prevention attempts to reduce the risk of fires, as well as minimising their intensity and spread. One of the key methods is to educate and raise public awareness of the human-involvement in forest fires. In Europe, more than 95% of fires are caused by humans, and so addressing this is considered to be the most effective means of reducing unplanned forest fires. Closely controlling the use of planned burning is also important, as fires that are conducted under less dangerous weather conditions are much more likely to be successfully contained. The intentional igniting of small areas of vegetation is also used to minimise the amount of flammable material available for future forest fires and, when conducted carefully, can also help to maintain high local species diversity. However, this method is often unpopular due to the economic losses associated with burning potentially usable timber. Another method, particularly popular in the US, involves a fuel reduction strategy that involves logging and thinning overstocked trees.
Summary
• Although forest fires have occurred naturally since the evolution of terrestrial vegetation, climate change and changes in land management have produced conditions that are much more favourable for long, intense fire seasons.
• Forest fires make a significant contribution to global carbon emissions, destroy important habitat and can cause local widespread desertification.
• Current methods of controlling and preventing forest fires include widespread education to minimise the unintentional starting of fires by the public, as well as controlled small-scale burning of vegetation and clearing overstocked trees.
• Despite this, forest fires continue to be a significant challenge. They contribute to the climate crisis and pose a significant risk to wildlife and human life and health.
Useful resources
• This global map, available on NASA's Earth Observatory website, shows the location of active fires around the world on a monthly basis.
• Forest Fires – Sparking Firesmart Policies in the EU: This EU commissioned report is aimed at scientists, land-managers and policy-makers and offers a wide portfolio of solutions to prevent and combat forest fires.
• Watch incredible footage of forest fires and learn more about their impacts in this excellent episode of David Attenborough's 'Our Planet'.