In the lead up to the 26th UN Climate Change Conference of the Parties (COP26) in November of last year, as well as the months that have followed, we have been writing a series of articles looking at some of the toughest global climate crisis challenges that we are currently facing. This post looks at the intensification of agricultural practices and how this can both be exacerbated by and contribute to climate change.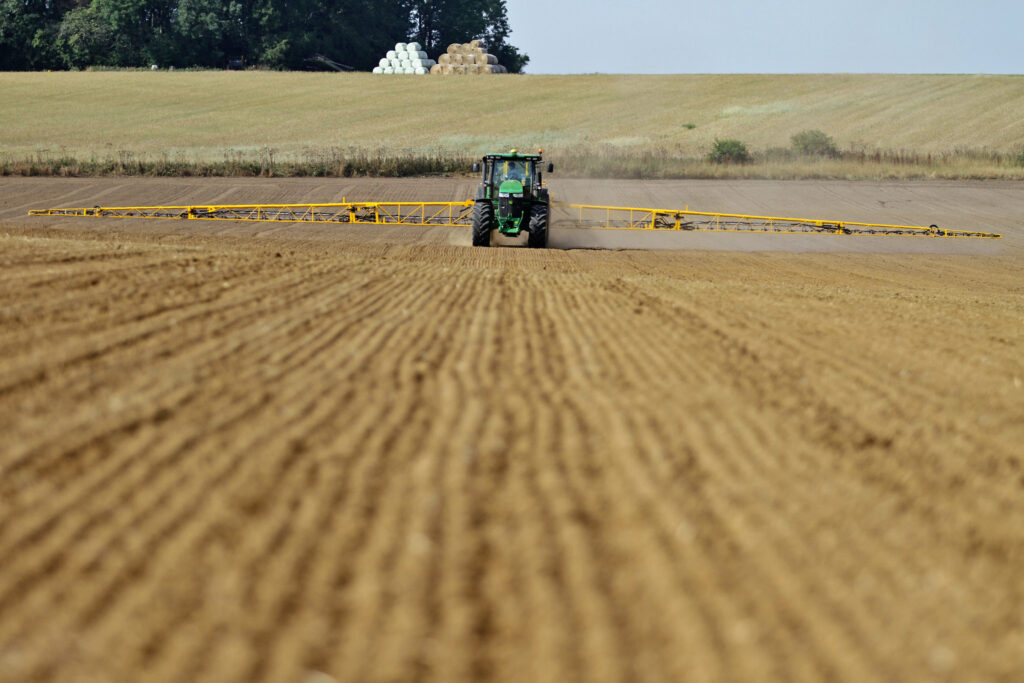 What is agricultural intensification?
Our global population is increasing year on year and is predicted to hit 10 billion by 2057. Agricultural production has to keep pace with the resource demands of this growing population. There are two main ways this can occur: an increase in the amount of land used for agricultural purposes or an increase in the yield from land already used through improvements or increased use of resources such as technology, fertilisers, labour, pesticides or scientific plant knowledge.
What are the impacts of land-use change?
Habitat destruction is considered one of the main causes of animal extinctions worldwide, and much of this destruction is due to clearing land for agriculture. Intensively managed agricultural land is far less valuable for the environment than natural habitats such as wetlands and forests. Intensively managed farmlands support less diverse and abundant species, sequester less carbon dioxide and suffer from increased water loss and soil erosion. Therefore, the increase in agricultural areas can contribute to climate change and worsen our ability to mitigate its effects.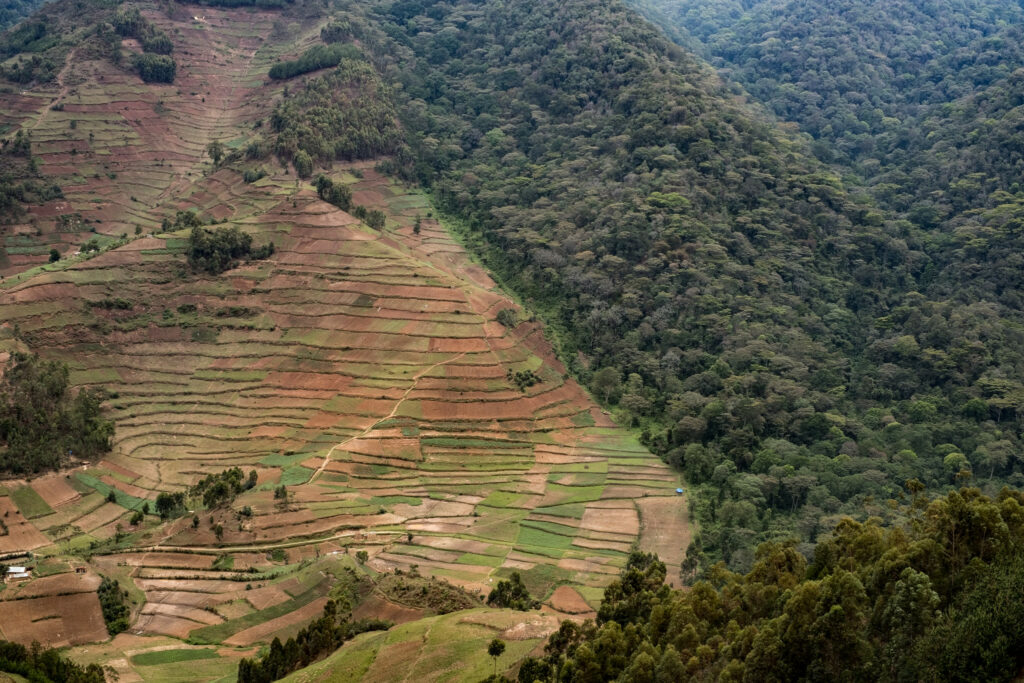 What is the impact of increasing yields?
Intensification of agricultural management practices to increase yield includes an increase in the use of chemicals such as fertilisers, herbicides and pesticides, all of which can negatively impact wildlife, soil and nearby water quality. The artificial introduction of nutrients can be detrimental to the environment, particularly if it reaches waterways through run-off, as it can lead to algae blooms that can deplete aquatic oxygen levels.
Herbicides and pesticides have a direct impact on both target and non-target species, potentially disrupting populations and affecting whole ecosystems. Species can also be impacted through trophic poisoning, as the impacts of these chemicals can be heightened through biomagnification, where toxins build up in the food chain in greater and greater concentrations at each trophic level. This often results in the loss of top consumers which can destabilise ecosystems.
Another way to increase yield is by utilising as much of the existing agricultural land as possible. This, however, reduces the areas of non-crop species, such as trees and hedgerows. These areas represent essential diversity in plant species, helping to support a wide variety of fauna by providing food, shelter and breeding areas. Losing these areas reduces the variety and abundance of species that agricultural land can support. Additionally, crops are often grown in monocultures, a field composed of just a single crop species rather than multiple species, further reducing biodiversity. This increases the susceptibility of fields to disease and pest damage, furthering the need for additional chemical intervention.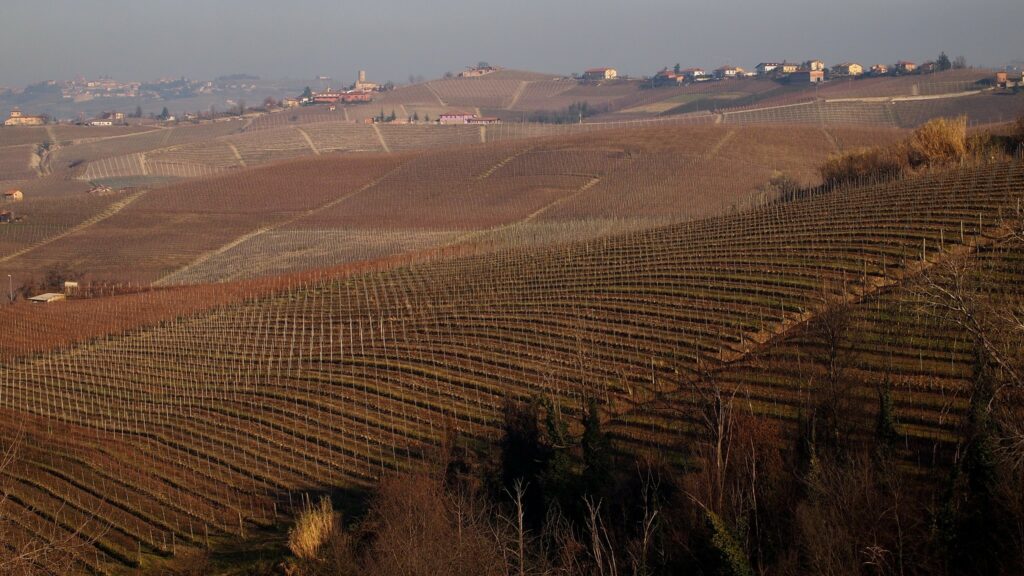 Climate change and agricultural intensification
Agriculture is one of the major sources of greenhouse gases that contribute to climate change. Methane and nitrous oxide, produced from livestock and as an indirect product of fertilisers, are particularly problematic. Increasing production or land area can increase the amount of greenhouse gases released into the atmosphere while reducing the amount of carbon that the land can sequester, enhancing the impact on climate change.
Climate change affects agriculture in return. Changes in precipitation patterns impact crop yields and reduce yield reliability. Higher temperatures, particularly heat waves, can lead to high yield losses, livestock death or sickness, a reduction in workable hours, increases in water supply needs and even damage to equipment. More frequent and higher intensity extreme weather, such as storms, can also impact in a similar way. Therefore, agriculture may not be able to keep up with food demands and would need to further increase its production. This could continue to drive climate change and exacerbate the impacts on agriculture in a cycle of detrimental effects.
What are the other options?
One solution is reducing food loss (by food suppliers) and waste (by retailers, food service providers and consumers). It is thought that, globally, around one-third of all food produced for human consumption is lost or wasted every year. This amounts to about 1.3 billion tonnes of food per year. When this is buried in landfills, it is broken down by microorganisms using anaerobic digestion, producing greenhouse gases (specifically methane and carbon dioxide), which are released into the atmosphere. Some countries, however, have begun to set up food recycling centres to capture these gases to be used as a renewable source of biofuel.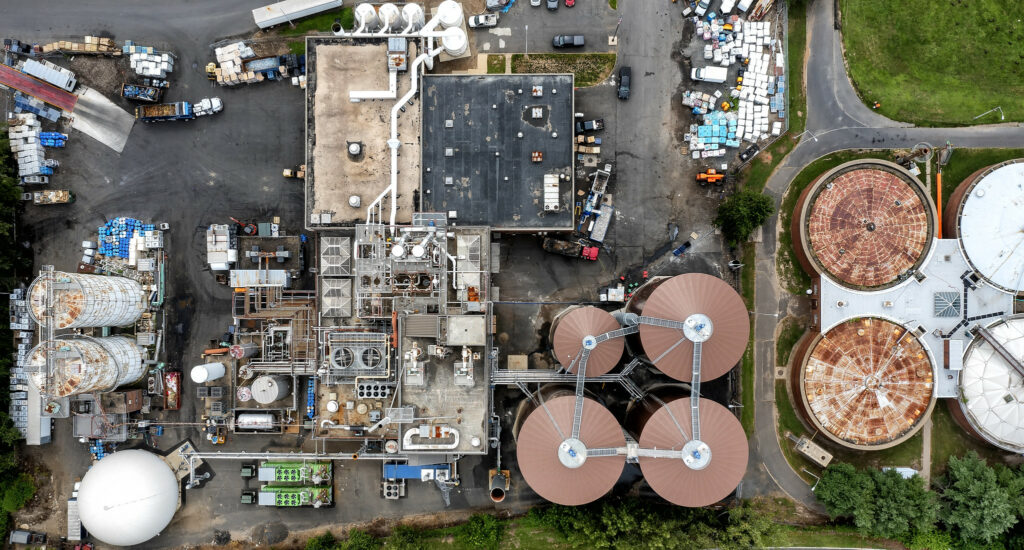 By reducing the amount of food wasted, there would be less need to increase agricultural intensification to keep up with the growing population. This can be achieved through several routes, including changing the strict cosmetic standards of many retailers, providing better clarity on food expiration dates and bringing consumers' attention to how much food they waste each year. For example, through a campaign called 'Love Food, Hate Waste', the UK had a 21% reduction in avoidable household waste between 2007 and 2012.
Sustainable farming practices are needed to ensure that global agriculture does not continue to seriously contribute to climate change. Through research into sustainable practices and better techniques, agriculture may be better able to provide enough food for the global population without compromising our environment. By reducing livestock numbers, increasing the efficiency of fertiliser application and better management for manure, the EU reduced agricultural emissions by 24% between 1990 and 2012. Additionally, the UK government is changing how they subsidise farmers. The Sustainable Farming Incentive, piloted by Defra, will reward acts that improve environmental outcomes and reduce carbon emissions. This should hopefully help to increase the sustainability of our agriculture, reducing its impact on climate change.
Another potential solution is regenerative farming, a practice that aims to reverse the impacts of and contribution to climate change by rebuilding soil organic matter and restoring degraded soil biodiversity. This results in an increase in carbon drawdown and an improvement in the water cycle. These farming practices include low- or no-till techniques, increasing plant diversity, introducing cover crops and crop rotations and minimizing physical disturbance. It also includes growing trees and shrubs around crops, using perennial crops that do not need to be replanted annually and creating borders of pollinator habitats. It is hoped that, by restoring the health of soils, farms will be able to increase their yield without negatively impacting the environment, reducing the need for agricultural intensification.
There is a concern, however, that the reduced tilling may lead farmers to rely more heavily on herbicides to remove unwanted plants. There may also be an increased use of fertilisers, to meet the need for nitrogen to convert carbon into microbial organic matter to allow it to remain sequestered in the soil. Questions have also been raised about whether regenerative farming can sequester additional soil carbon effectively, without decreasing yield or requiring more land for farming. For example if cover crops or additional trees and shrubs are added to farmlands without decreasing yield, then carbon sequestration will increase. However, if yield decreases and habitats such as a forest have to be cleared to replace lost production, then carbon sequestration will either remain the same or decrease.
COP26
There were several pledges and agendas launched at COP26 last year, including the Glasgow Leaders' Declaration on Forests and Land Use, which intends to halt and reverse forest loss by 2030, reducing agricultural expansion into forest areas; and the Agriculture Innovation Mission for Climate (AIM4C), which looks to fund scientific breakthroughs, public and private applied research, and the development, demonstration and deployment of tactical, actionable and innovative products services and knowledge to producers. AIM4C has been criticised, however, for being over-reliant on technological solutions rather than sustainable farming methods. Other announcements including the climate emissions pledges and the Global Methane Pledge will also impact agriculture and its contribution to climate change, as countries look to introduce new regulations and policies to reduce emissions from farms.
The Koronivia Joint Work on Agriculture (KJWA) was also discussed at COP26. Originally established at COP23 in 2017, KJWA aims to bring discussions of agriculture into the UNFCCC and address agricultural issues through the lens of climate change. This process was set to end at cop26, but due to many areas of disagreement, the roadmap of how the Koronivia process will be going forward was included in the debate at the next meeting of the UN climate process, the Bonn Climate Change Conference, in June 2022.
Summary
Agriculture must keep up with the resource demands of an increasing global population. This is mainly achieved through increasing agricultural land or increasing yield. Both have negative environmental impacts and can contribute to climate change.
Climate change can also negatively impact agriculture, through changing precipitation patterns and extreme weather causing loss of crops and damage to equipment. This, then, requires more agricultural intensification to make up for losses, further contributing to climate change.
Solutions include more sustainable agricultural practices and reducing food waste. This reduces the impacts of agriculture on climate change while also reducing the need for more agricultural intensification. Other practices such as regenerative farming may help to improve soil health and carbon sequestration but there are criticisms about its effectiveness.
Several pledges launched at COP26 will impact agriculture and its contribution to climate change, including the Glasgow Leaders' Declaration on Forests and Land Use, the Global Methane Pledge and the Agriculture Innovation Mission for Climate.
Useful resources:
The Food and Agriculture Organization of the United Nations' (FAO) 2013 report: food wastage footprint: impacts on natural resources, illustrating how food is wasted or lost through various stages of the supply chain, highlighting the significant environmental costs.
The 2021 policy paper for the Sustainable Farming Incentive, piloted by the Department for Environment, Food & Rural Affairs (Defra).
This 2015 article by the European Environment Agency on agriculture and climate change.
A 2019 document outlining the National Farming Union of England and Wales' (NFU) plans for achieving net zero, outlining the current impacts of agriculture and their goals for increasing sustainability.
This 2018 report by IEA bioenergy on anaerobic digestion of food waste for a circular economy, containing food waste data, information on anaerobic digestion systems, and case studies from 11 different countries.
This 2021 article on the key outcomes from COP26 for food, forests, land use and nature by CarbonBrief.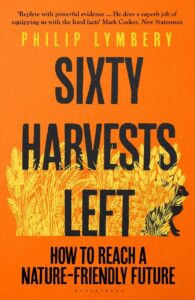 Sixty Harvests Left: How to Reach a Nature-Friendly Future
Taking its title from a chilling warning made by the United Nations that the world's soils could be gone within a lifetime, Sixty Harvests Left demonstrates why food and future harvests matter more than ever and shows us how we can restore our planet for a nature-friendly future.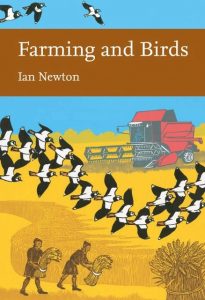 Ian Newton discusses the changes that have occurred in British agriculture over the past seventy years, and the effects they have had on bird populations. He explains how different farming procedures have affected birds and other wildlife, and how an understanding of the processes involved could help in future conservation.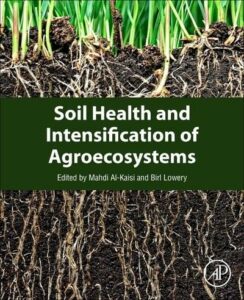 Soil Health and Intensification of Agroecosystems
This book examines the climate, environmental, and human effects on agroecosystems and how the existing paradigms must be revised in order to establish sustainable production.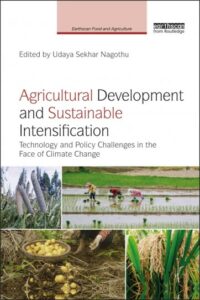 Agricultural Development and Sustainable Intensification
This multidisciplinary book presents state-of-the-art reviews of current SI approaches to promote major food crops, challenges and advances made in technology, and the institutional and policy measures necessary to overcome the constraints faced by smallholder farmers.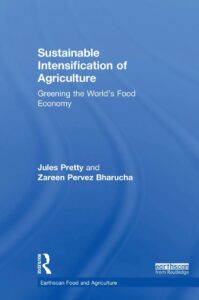 Sustainable Intensification of Agriculture: Greening the World's Food Economy
This book provides the first widely accessible overview of the concept of sustainable intensification as an innovative approach to agriculture and as a key element in the transition to a green economy.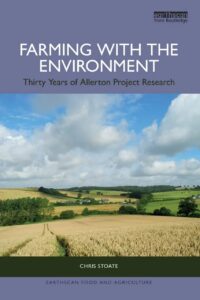 Farming with the Environment: Thirty Years of Allerton Project Research
This book examines over 30 years' worth of research from the Allerton Project, a research and demonstration farm in the UK. Designed to provide guidance, feedback and recommendations to farmers, practitioners and policymakers, the Allerton Project is an exceptionally well-documented case study of lowland agricultural land management which has the purpose of meeting multiple objectives.