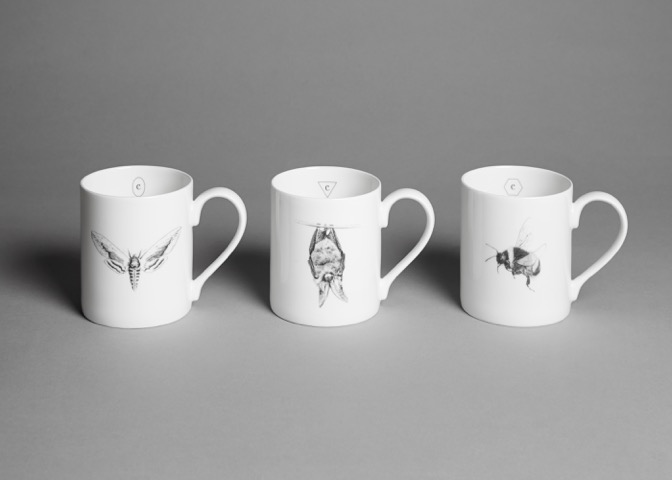 Lizzie Barker is a working ecological consultant, and the creator of gift and homeware design company, Creature Candy. This newly-launched enterprise produces quality British-made products featuring hand-drawn illustrations of wildlife. As well as raising profits for the Bat Conservation Trust, the Bumblebee Conservation Trust, and Butterfly Conservation, Creature Candy also intends to raise awareness around the conservation of our endangered and protected wildlife. We asked Lizzie how it all came about:
What are your background and current interests as an ecologist?
I studied Zoology between 2007 and 2010 at Aberystwyth University and graduated with a first degree. I then went on to work at Darwin Ecology in September 2010 as a consultant ecologist and have been there ever since. It's a great company to work for and my job is very varied, although I specialise in bats. I hold a Natural England bat and great crested newt survey licence, but I also survey for dormice, badgers and reptiles. I love the spring and summer months so I can get outdoors and explore the English countryside for wildlife.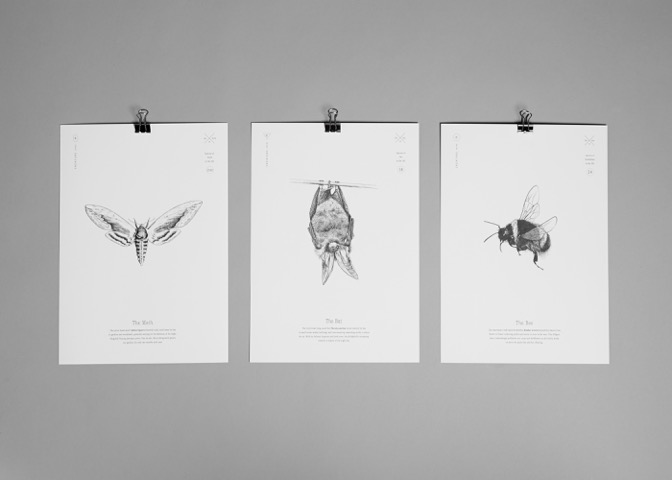 What's the story behind Creature Candy?
I wanted to take more of a proactive role in wildlife conservation and raise money for the charities that I work so closely with as a consultant. Two years ago (whilst sitting on my sun lounger in Portugal) I came up with the idea of Creature Candy. I not only wanted to raise money for the charities, but also raise awareness of Britain's declining & protected wildlife species, and to inspire people to take active roles in conservation. It was also incredibly important to me to change perceptions of bats, which is why my first design was a beautiful, charismatic brown long-eared bat illustrated in its true form, not a typical black silhouette with red eyes and fangs! It was also a priority to produce all our products with a "Made in England" stamp on them, which I think is very appealing in today's market dominated by mass produced imported products.
How do you find the time to be an ecologist and an entrepreneur?
It's a very hard balance to achieve. On a typical day, I switch off from the ecological consultancy world at 5pm, make myself a cup of tea and re-enter my office as the Director of Creature Candy. I then usually work for a few hours each night on marketing, processing orders and accounting, before spending some time with my husband before bed. It's very important to find time for a social life and to relax, and I'm sometime guilty of over-working. However my husband is very supportive and I couldn't manage the business without that support.
Can you tell us more about the artwork, and what's to come for the range?
Our illustrations are hand drawn by my friend Jo Medlicott. Jo is a very talented artist and draws inspiration for our designs from photography and the natural world. Our next design is likely to be a red squirrel or a bird and we would like to introduce aprons and fine bone china jugs into the product range. The rest is top secret!