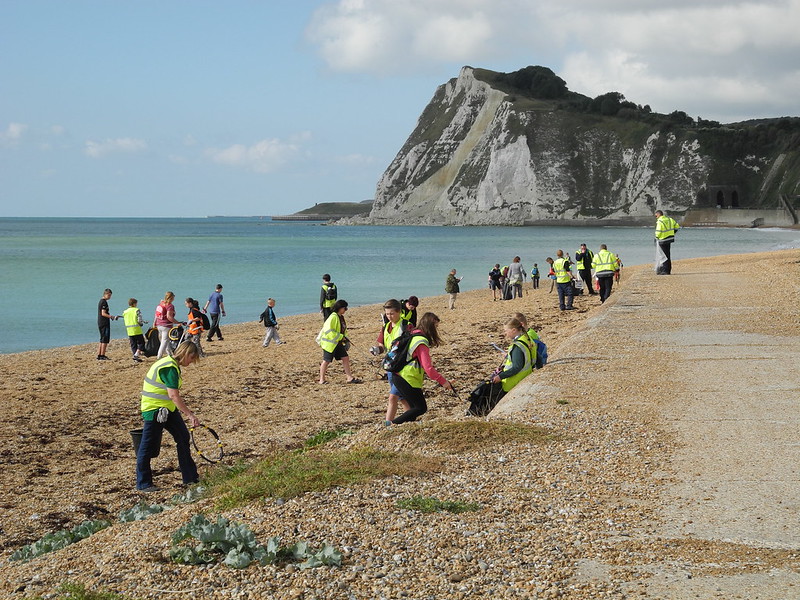 What is the Great British Beach Clean?
The Great British Beach Clean is organised by the Marine Conservation Society (MSC) and takes place in September every year. During this nine day period, thousands of volunteers gather together on beaches around the UK to collect the litter they find on and above the strandline. This huge event has taken place since 1994 and occurs alongside the International Coastal Cleanup.
This year's Great British Beach Clean runs from Friday 16th to Sunday 25th September.
What does a beach clean involve?
A beach clean has two purposes: firstly to remove potentially harmful and unsightly waste from our coastline, and secondly to gather data on the types of litter that are polluting our beaches.
During a clean, volunteers are asked to collect and record all of the litter they find on and above the strandline over a 100m stretch of beach. This information is then sent to the Marine Conservation Society, who collate and store it in a database. While collecting, volunteers also look out for other items such as tangled animals, patches of oil, or items that have originated from abroad, as these can be also be recorded.
At the end of the beach clean, bagged up rubbish is weighed and then deposited at a local collection point (with any hard, recyclable plastic kept in separate bags if possible).
Volunteers aren't restricted to cleaning only 100m of the beach of course, but recording over a specific length of coastline makes the submitted data easier to compare.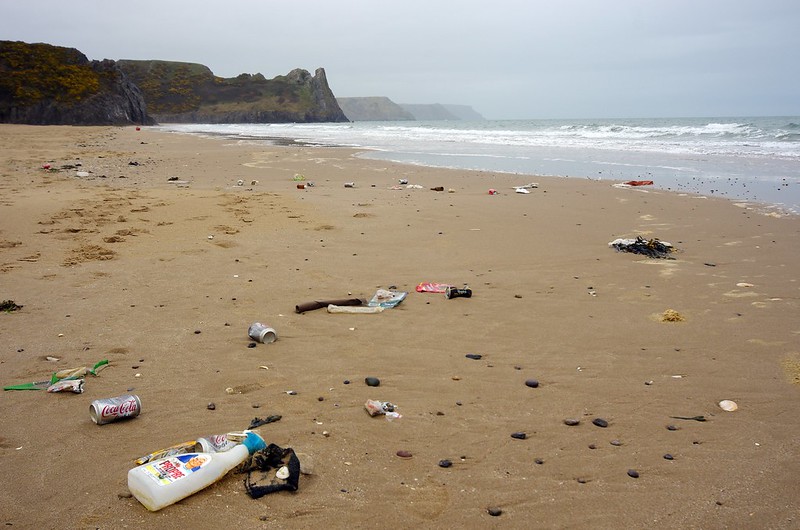 What happens to the collected data?
The data collected during the Great British Beach Clean is as important as the clean-up itself as, without knowing what items are commonly found on our beaches, it is difficult to know where the most serious problems lie. With almost 30 years' worth of data to hand, the MSC can now look at trends and patterns over time and make important decisions about where to focus their attentions.
The information submitted each year by volunteers is compiled and stored by the MSC who use it to campaign for better legislation relating to plastic waste, and to direct public awareness campaigns to help change consumer behaviour. To date, the MSC has been instrumental in bringing about the 5p plastic bag charge, which has seen the number of plastic bags washing up on beaches decrease by a huge 61% since 2011. They have also lobbied for wet wipes to be more clearly labelled, as they are not only responsible for massive blockages in sewerage systems, but many also contain plastics which break down into harmful microplastics in the aquatic environment.
They are currently working towards bringing in a Deposit Return System for drinks bottles and cans. The 2021 British Clean found an average of 30 drinks-related items per 100m. By making consumers pay a small deposit at the time of purchase, which is returned to them when they bring their bottle or can back for recycling, it is hoped that the number of such items ending up in the aquatic environment could be significantly reduced. A Deposit Return Scheme is due to be unrolled in Scotland in August 2023, but so far England, Wales and Northern Ireland have yet to make similar plans.
Other campaigns include the 'Don't Let Go' movement, which aims to ban balloon and sky lantern releases, as debris from these items provides a significant source of pollution.
How do I get involved:
To find an organised beach clean near you, simply head over to the MSC website and search their events database. If you can't find one, then you can always organise your own. All you need to do is register as a volunteer and then the MSC will provide you with all the information you need to get started.
If you don't live near the coast or aren't able to attend a beach clean, you can still help by making a one-off donation to the MSC or becoming a member.
Recommended books and equipment: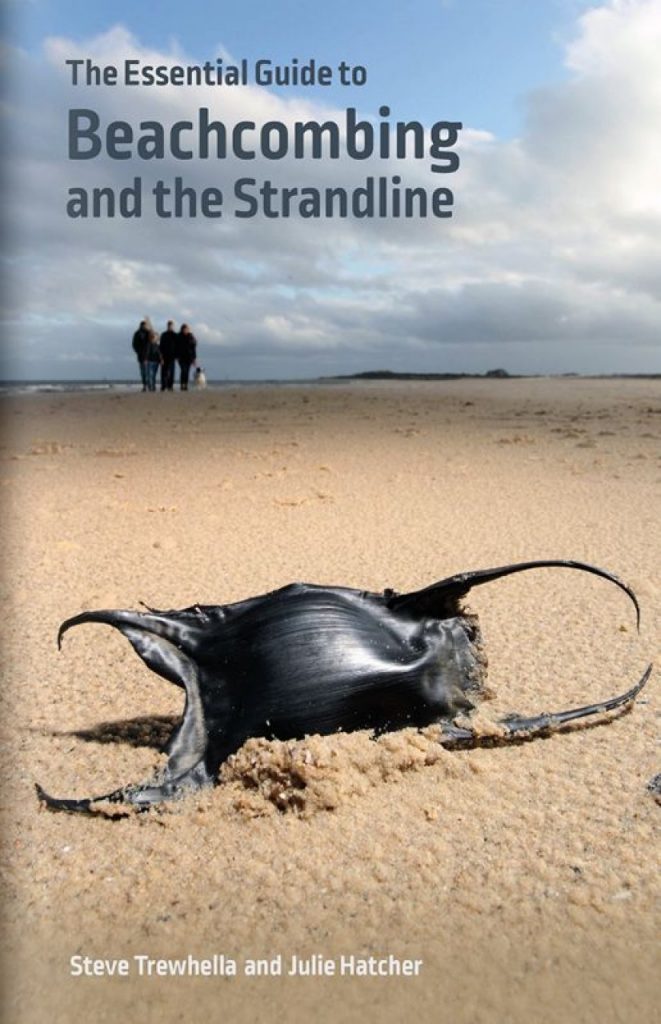 The Essential Guide to Beachcombing and the Strandline
In this handy guide you will find an in-depth account of the animals and plants that make up this rich and continuously shifting oasis of life in the otherwise harsh and hostile environment of the beach. The more we come to terms with the sensitive nature of the strandline, the more we can do to nurture and protect it.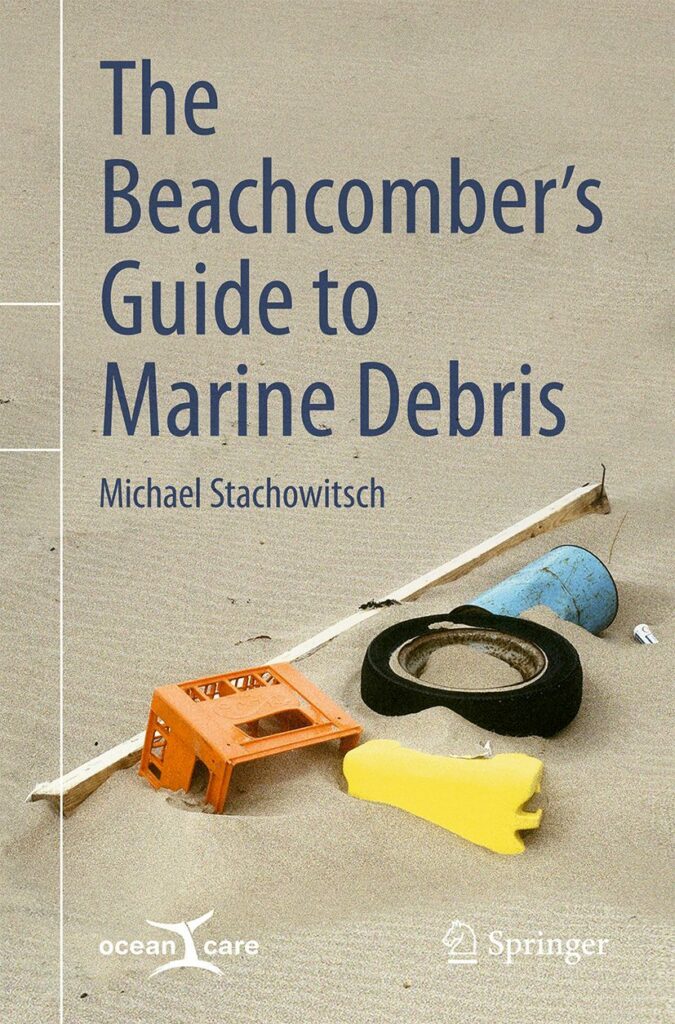 The Beachcomber's Guide to Marine Debris
This richly illustrated book serves as the ideal guide to the items that litter the world's beaches. Forget sea shells and other fauna and flora. Here, you will find what a beachcomber is actually most likely to encounter most these days: glass, plastic, wood, metal, paper, oil and other sources of marine pollution.
FSC Wildlife Pack: Seashores
The Seashores wildlife pack is a presentation pack featuring 5 different fold-out guides – explore the wildlife of our coastline, from birds to seashells. The pack also includes a card-sized magnifier to help you get in ever closer to the details. Includes guides to cetaceans and seals, rocky shores, seashells, seaside flowers and summer coastal birds.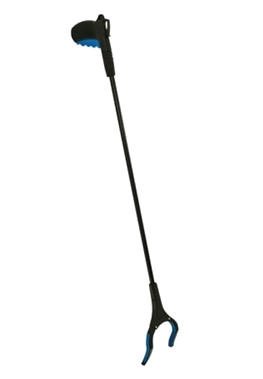 Litter Picker
This 82cm litter picker is constructed from lightweight, robust aluminium with an easy grip handle for comfortable use. With a grooved jaw for extra grip and a rotating head for increased flexibilty of use, it's an ideal tool for any bioblitz, beach clean, or similar environmental event.