The Browning Spec Ops Elite HP5 and Recon Force Elite HP5 are the 2022 additions to Browning's highly regarded Spec Ops and Recon Force series, featuring Browning's Radiant 5 illumination technology. We tested these cameras by setting them up in various habitats across Devon and Sweden over several days and nights in May.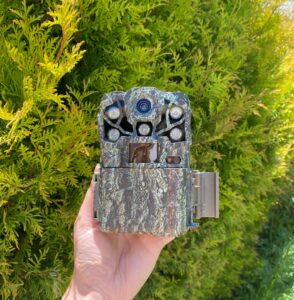 Both trail cameras take 24MP images and record in Full HD (1920 x 1080p), with an adjustable trigger speed of between 0.1 and 0.7 seconds, and a recovery time of 0.5 seconds between images. The footage is recorded in colour during the day, and in black and white during the night or in low-light conditions using the infrared LEDs. As with most high-spec Browning trail cameras, the 5cm colour screen helps when positioning the camera, as you can view the area that will be captured in images and videos, and watch footage from the SD card live in the field without the use of an additional device.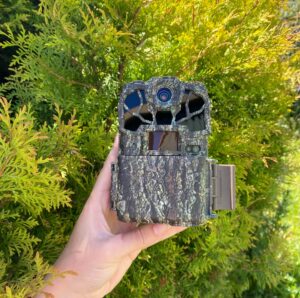 The display menu is simple to use and the settings are easy to navigate through, enabling you to alter the settings depending on the needs of different target species. The programmable stop/start timer allows you to designate a window of time when the camera will trigger and target the activity periods to match certain species. The adjustable infrared flash can be set to automatically adjust for perfect nighttime photos or be set to Fast Motion (for fast target species), Long Range (open areas or longer focal distance) or Economy (wooded areas or close-up footage) modes in order to provide the best results for the chosen habitat and target species. The smart IR video feature allows daytime footage to continue recording for as long as movement is detected (up to 5 minutes).
Both trail cameras have a camouflaged case to avoid detection in the field, but the no-glow feature of the Browning Spec Ops Elit HP5 offers further security and is less likely to be spotted in public spaces. 
Setting up
The camera is easy to set up with the provided strap but we would recommend securing it with a Python cable lock if you are using either camera in a public area. The cameras were set up in various locations across Devon (videos) and Sweden (images) to record wildlife in a variety of habitats, including an urban garden.
We also performed a capture distance test of 10m, 20m and 30m (please see our video below).
What we found
The cameras have very good sensors and performed well at a distance of 30m.  They are able to detect species of different sizes, from small wrens to larger sparrowhawks in flight. The cameras were triggered by moving leaves and branches, but were also able to pick up less noticeable movement such as rabbits in low light conditions (as seen in the videos). We did find that if you have the camera set up on a tree that has lower hanging branches in view, the branches can prevent the camera from triggering until the target is closer to the camera. We also found that placing the camera too low attracted the attention of nosy badgers, but by placing the camera slightly higher off the ground (around knee height is recommended), we managed to get wonderful images of a badger family (see images below).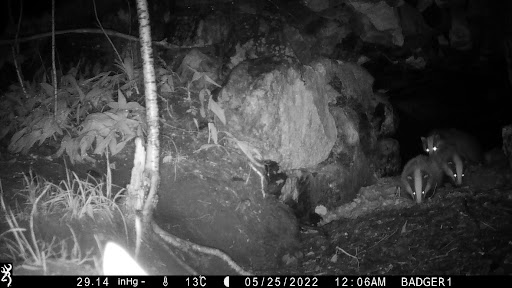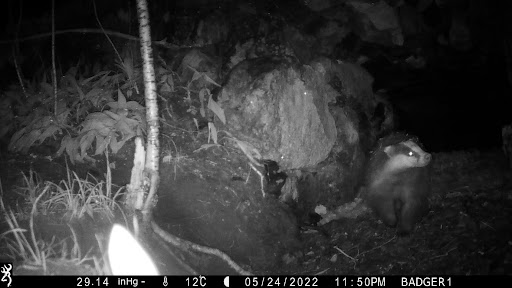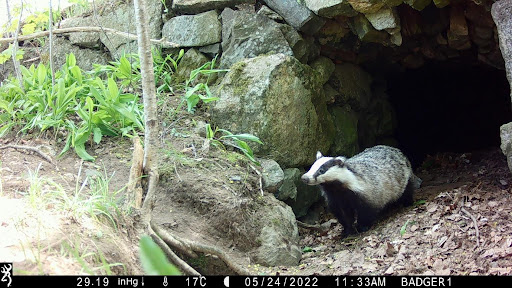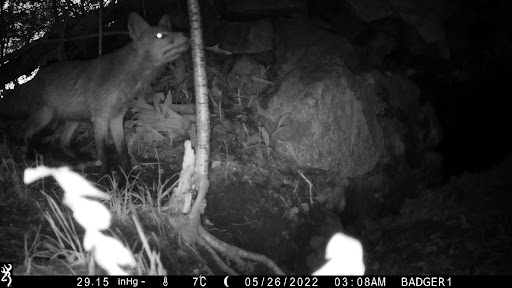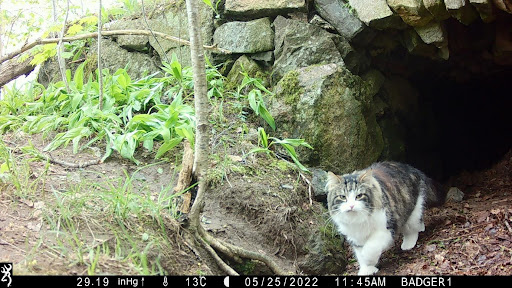 The footage and images taken during the day and night were all crisp, and we found that the camera's field of view is higher than some other trail camera models. This meant that even with the camera placed on the floor, there was no burnout due to the flash oversaturating images of the ground during night time captures.  
The trigger speeds for both cameras are very fast and are an improvement from the earlier Spec Ops and Recon Force models from Browning, ensuring that movement in front of the camera was not missed.
If you are looking for a good, top-end camera with excellent image quality, we would highly recommend either camera, choosing the no-glow Browning Spec Ops Elite HP5 if extra security is needed when deploying the camera in areas accessible to the public.
If you would like help with tips and troubleshooting with trail cameras, please check out our other blogs here.
---
The Browning Spec Ops Elite HP5 can be found here and the Recon Force Elite HP5 can be found here. Our full range of trail cameras can be found here.
If you have any questions about our range or would like some advice on the right product for you then please contact us via email at customer.services@nhbs.com or phone on 01803 865913.