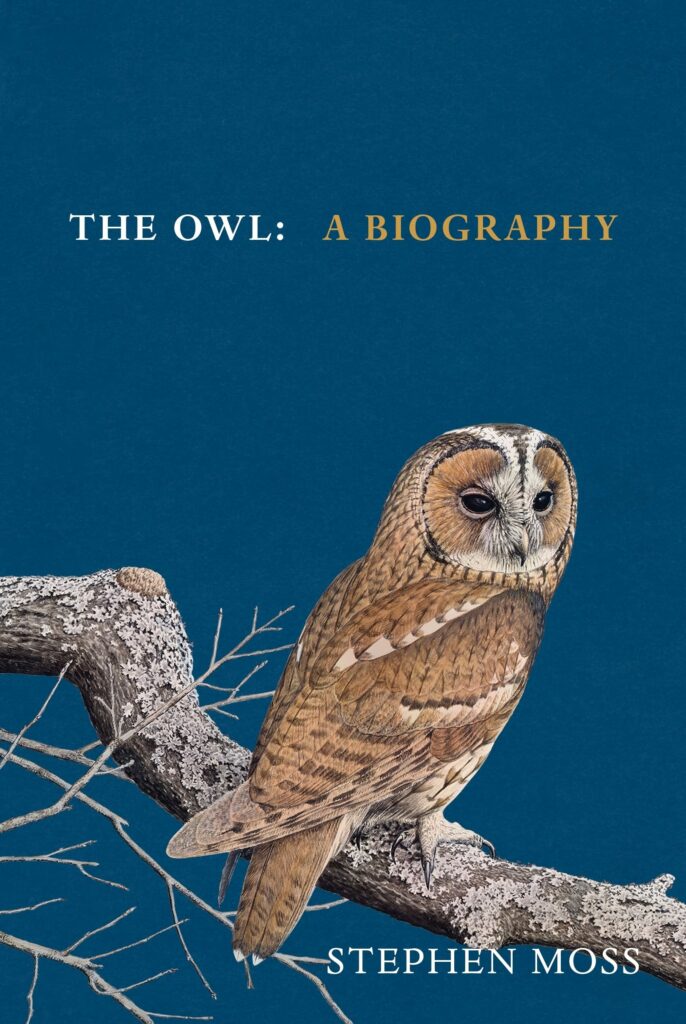 The fifth and latest book in Stephen Moss's captivating Bird Biographies series takes us on a nocturnal journal into the mysterious world of owls. Covering the seven species that can be found in the UK: the Tawny, Little, Barn, Long-eared, Short-eared, Snowy and Eagle Owl, this beautifully written and wide-ranging book effortlessly interweaves facts about their biology and ecology with snippets of folklore and tales from the author's own experiences around the world.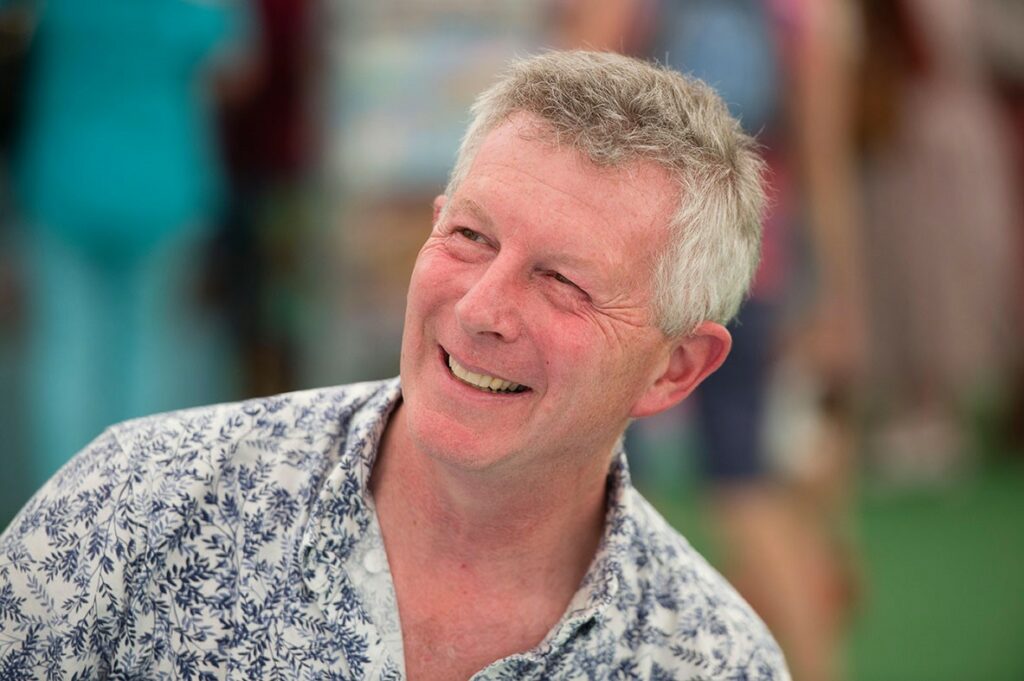 Stephen Moss is a naturalist, author and broadcaster well known for his work with the BBC Natural History Unit working on landmark programmes such as Springwatch and The Nature of Britain. He currently holds the position of Senior Lecturer in Creative Writing at Bath Spa University and is also President of the Somerset Wildlife Trust.
Stephen recently took time out of his busy schedule to answer some of our questions about the book. We also chatted about the precarious status of the Eagle Owl in Britain, the likely impacts of the climate crisis on owls and his plans for continuing the Bird Biographies series.
---
A huge amount of research must go into writing a monograph such as this one. Did you learn or discover anything particularly surprising about owls during the process?
I always learn a huge amount about the subjects of these bird biographies! No matter how much you think you know about a bird's lifecycle and cultural and social history, they always surprise you. Even really common species such as the Robin and Wren lead lives that we don't totally understand. Because this book is the first in the series to include more than one main species (plus some material about other owls around the world) I learned something about every species – from the exact details of how Little Owls were introduced into the UK, to the many folk names of the Barn Owl, to how Tawny Owls dominate popular culture about owls. All absolutely fascinating, and will hopefully delight the reader!
What do you think are the most commonly held misconceptions about owls?
I think the main misconception about owls is that they are very rare – in fact there are about 50,000 breeding pairs of Tawny Owls in the UK, which is far more than Kestrels! Of course the reason we assume they are rare is that we hardly ever see them, because they are so nocturnal. I have seen Tawnies during the day, but only a handful of times in my entire lifetime. Other owls, of course, are far more diurnal (Little and Short-eared) or what birders call 'crepuscular', which means they are usually seen at dawn or dusk (Barn Owl). Only the Long-eared is as nocturnal as the Tawny – perhaps even more so, which is why we hardly ever see them! We also think of owls as friendly – or at least friendlier than hawks and eagles, which always look so fierce – perhaps because their eyes face forward, just like ours. And yet owls are lethal predators as well.
The final chapter in the book looks at the future of owls. How much do we know about the likely impacts of the climate crisis on owl populations in Britain?
Like any birds, owls are especially vulnerable to the climate crisis, and especially the unpredictable weather patterns, extremes of temperature, rainfall and drought, and the effects these will have on habitats and food supply – especially at a time when all bird species are facing issues such as persecution, pollution and habitat loss – and in the case of owls, also light pollution. And of course the Snowy Owl, which once bred in the northern extremities of the UK (on Fetlar in Shetland, where I saw one more than forty years ago) has now disappeared as a British breeding bird, and is very unlikely ever to return, as I explain in the book. Snowy Owls globally are also uniquely vulnerable to climate change, as they are the most northerly of all the world's owl species.
I found the chapter on the Eagle Owl to be particularly captivating. However, opinions on its right to reside in the UK appear to be divided, even amongst conservationists. Leaving aside the argument about whether the species can be considered native or not, do you think concerns about its impact on other wildlife are justified?
This is a tricky one; and I do outline the arguments for and against Eagle Owls in Britain in the book. In some ways their impact on other wildlife is a red herring: as a top predator, their numbers are unlikely to ever rise so high that they cause major impacts on native species; indeed, if we want to save Hen Harriers (the occasional prey of the Eagle Owl) we would be better off dealing with their illegal persecution, rather than blaming the Eagle Owl.
Is there a species of owl you would still love to see in your lifetime?
Of all the world's owls, I would love to see the largest – Blakiston's Fish Owl of eastern Asia – and of course the smallest, the Elf Owl of North America. My son James lives in Japan, so perhaps I can look for the Blakiston's Fish Owl when I visit him next year. But I've still only seen about 40 species of owl – about one in six of the world's species, so there are plenty more to go!
Finally – what is occupying your time at the moment? And do you have plans to continue this series of bird biographies?
I'm just coming to the end of my dream job – teaching the MA in Nature and Travel Writing at Bath Spa University. I've led the course for eight years now, and loved working with such talented students and colleagues, but now it's time to hand over to someone else, and spend more time exploring other projects. And yes, I'm working on a new bird biography – of one of my favourite birds, yet one that many people dislike – I'll leave people to try and guess what that might be! I've got several ideas for future volumes and other ideas for books for the future. But I also want to spend more time with my grandson Sammy, who has just turned one, and get him into birding – and also travel, to see birds of course, in the UK and around the world.
---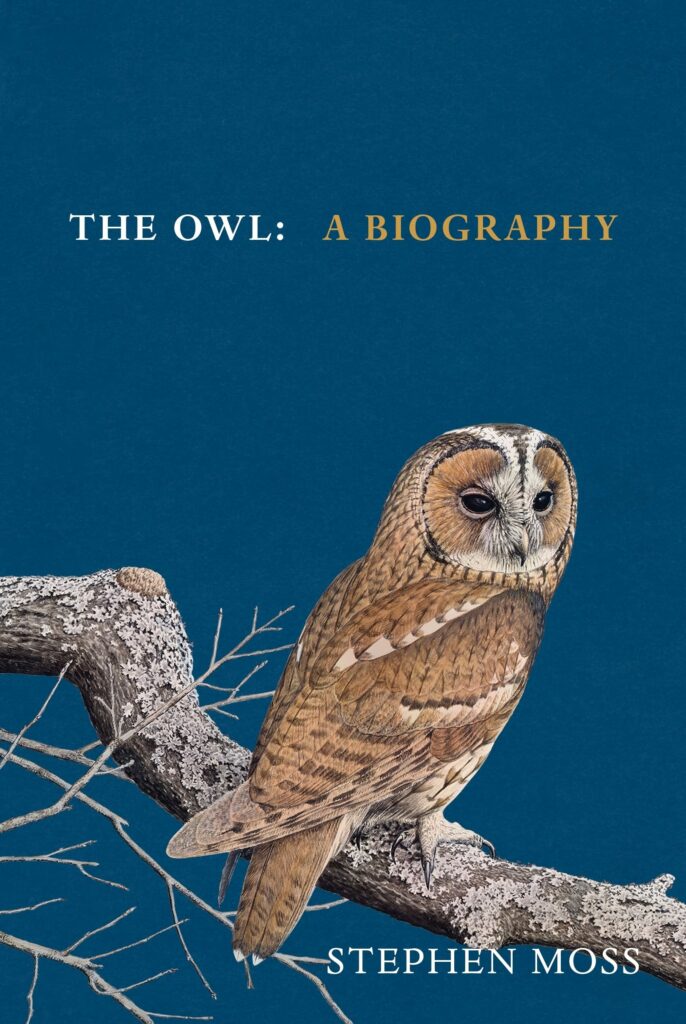 The Owl: A Biography was published by Square Peg in October 2023 and is available from nhbs.com