Established in 2008, John Beaufoy Publishing (JBP)  is a natural history publisher covering a range of subjects such as ornithology,insects & invertebrates, reptiles & amphibians, marine & freshwater biology, and conservation from all over the world, with a focus on South Asia, South-East Asia and tropical regions.
NHBS is pleased to announce John Beaufoy Publishing (JBP) as our Publisher of the Month for April. We have great offers on a selection of their new and bestselling books throughout the month; making this a perfect opportunity to celebrate the world's fauna and flora by exploring their catalogue of books.
Books from JBP are written by leading experts in their fields, many notable, such as Gehan de Silva Wijeyeratne and his books on Sri Lanka's natural history and botany. Another JBP author Bikram Grewal, of The 100 Best Birdwatching Sites in India, is a trustee of the Wildlife Preservation Society of India (WPSI) and was awarded the Lifetime Award for spreading awareness about birds and conservation in India.
JBP has an exciting programme of new titles, together with revised and updated editions of some of their most successful books. We have selected ten titles to highlight, and you can browse their full range available at nhbs here
The 100 Best Bird Watching Sites in India
Paperback| February 2020| £16.99 £19.99
This fully illustrated guide describes the 100 best sites for viewing both common and rare species throughout the 26 states of the subcontinent, including the Andaman and Nicobar Islands.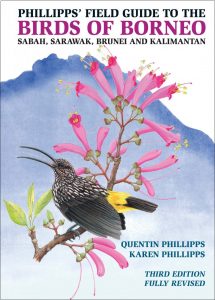 Phillipps' Field Guide to the Birds of Borneo: Sabah, Sarawak, Brunei and Kalimantan
Paperback| February 2014| £19.99 £24.99
669 species superbly illustrated in 141 colour plates with more than 2,000 full colour bird images, including most of the sexual variants and immature forms of polymorphic species.
Wild Flowers of the Mediterranean
Paperback| August 2017| £13.99 £16.99
A user-friendly pocket nature guide to the plant world of the Mediterranean: a region is remarkable for its great diversity of species and forms.
A Field Guide to the Birds of Mongolia
Paperback| October 2019| £24.99 £29.99
Birdwatchers have long wanted a field guide to the birds of Mongolia. Featuring fantastic illustrations on 154 plates, this guide covers all 521 officially recorded species.
A Naturalist's Guide to the Mammals of Australia
Paperback| November 2017| £11.99
This easy-to-use identification guide to the 300 mammal species most commonly seen in Australia is perfect for resident and visitor alike – part of JBP's Naturalist's Guides Series
The London Bird Atlas
Hardback| December 2017| £29.99 £39.99
Brings together the analyses of millions of bird records and research to tell you which birds are doing well, which ones have declined or held steady, and what the changes have been in relation to previous distribution surveys.
A Naturalist's Guide to the Butterflies & Dragonflies of Sri Lanka
Paperback| October 2018| £9.99 £11.99
An excellent book for residents and visitors alike to learn about the commoner butterflies and dragonflies of Sri Lanka before progressing to more advanced technical books.
A Naturalist's Guide to the Reptiles of India: Bangladesh, Bhutan, Nepal, Pakistan and Sri Lanka
Paperback| December 2017| £9.99 £11.99
High-quality photographs from the region's top nature photographers accompany this identification guide to the 239 reptile species most commonly seen in South Asia.
Wild Philippines: The Landscapes, Habitats and Wildlife of the Philippine Islands
Paperback| August 2019| £19.99 £24.99
More than just a 'coffee table' book; Wild Philippines provides an authoritative and entertaining study of the wide spectrum of wildlife on the land and in the seas of this diverse country.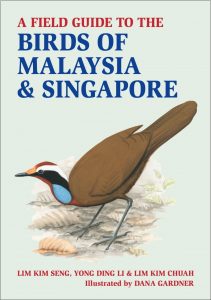 A Field Guide to the Birds of Malaysia & Singapore
Paperback| Due August 2020| £19.99 £24.99
Due to be published in August 2020, this is a fully comprehensive field guide to the 815 bird species of Malaysia and Singapore

Browse all John Beaufoy Publishing at NHBS