Founded 1878, Johns Hopkins University Press (JHUP) is the oldest continuously running university press in the United States.
NHBS are pleased to announce Johns Hopkins University Press as our Publisher of the Month for October.  We are offering 20% discount on all their UK distributed books throughout the month; making this a perfect opportunity to explore their vibrant publishing history, recent works and some excellent forthcoming books for wildlife management and conservation, mammalogy, paleontology and evolution, ichthyology, herpetology and more.
Just Published and Forthcoming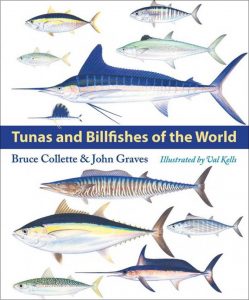 The Rise of Reptiles: 320 Million Years of Evolution 247093                                       Tunas and Billfishes of the World 247149                                                                 International Wildlife Management Conservation: Challenges in a Changing World 246734
With new titles due in the Wildlife Management and Conservation series and Johns Hopkins Rise of.. series,  just published, there is plenty of new publishing for the end of 2019 to augment their recent bestsellers in conservation, ecology and natural history.
Bestsellers from Johns Hopkins University Press
Mammalogy: Techniques Lab Manual
Paperback| Dec 2018| £23.50 £29.50
Ideal for any mammalogy or wildlife biology course, this clear and practical guide aids students by getting them outside to study mammals in their natural environments.
Ospreys: The Revival of a Global Raptor
Hardback| April 2019| £23.50 £29.50
Celebrates the recent recovery of the species'; chronicles their spectacular long-distance migrations, and unveils their vital role in bringing life to coastal habitat.
Ornithology: Foundation, Analysis, and Application
Hardback |Oct 2019| £64.50 £81.50
Provides a solid modern foundation for understanding the life and development of birds.
Freshwater Mollusks of the World: A Distribution Atlas
Hardback| April 2019 | £73.50 £92.50
The only comprehensive summary of systematic and biodiversity information on freshwater mollusk families throughout the world
Snakes of Central and Western Africa
Hardback| July 2019| £49.99 £62.99
Temporarily unavailable: due back in stock November 2019
Browse all Johns Hopkins University Press Books
Johns Hopkins University Press is part of a great tradition of American university presses, such as: Yale, Chicago and Princeton whom seek to disseminate their work to a wider audience.
Daniel Coit Gilman, the first ever president of Johns Hopkins University Press puts their publishing ethos well in this quote; "It is one of the noblest duties of a university to advance knowledge and to diffuse it not merely among those who can attend the daily lectures but far and wide".