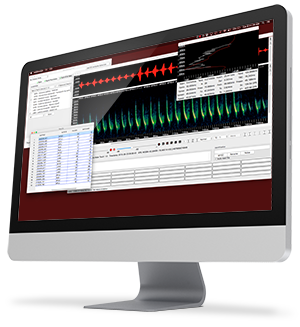 Kaleidoscope Pro is now available as an annual subscription, providing an economical way to access the excellent analysis features of this software.
A discounted package is also available for students or academics who buy a subscription using an official university purchase order.
Each subscription will give you access to the software for 366 days and an automated email will remind you to renew at the beginning of the month that your current subscription is due to expire.
For customers who have purchased a copy of Kaleidoscope Pro in 2017, Wildlife Acoustics are offering you the chance to convert this to an annual subscription. Depending on when your software was purchased, you will be entitled to a one, two or three-year subscription (see the table below). This offer is valid until the 31st January 2018.
To take advantage of this offer: When Kaleidoscope Pro 4.5 is launched, you will receive a popup window notifying you of the conversion offer. You will be able to accept or decline at this time. If you choose to accept, your permanent license will be deleted.