The forth and final volume of Geoffery Kibby's Mushrooms and Toadstools of Britain & Europe has now been published. This privately published series consists of four essential, user-friendly guides containing an enormous amount of information, fully illustrated and aimed at everyone, from the fungi enthusiast to the expert mycologist. Author Geoffrey Kibby is one of Britain's foremost experts on identifying mushrooms in the field.

---
The first volume, Mushrooms and Toadstools of Britain & Europe, Volume 1 was published in 2017 and has since been updated twice, with the third edition published in 2020. It illustrates the non-agarics, including puffballs, stinkhorns, earthstars and chanterelles. A total of 650 species are illustrated via watercolour paintings, along with drawings of the spores and other useful microscopic features. Geoffrey Kibby, professional mycologist and editor of Field Mycology, first became interested in fungi when he was 13 and he now aims to produce the sort of works he would have wanted as an aspiring young mycologist.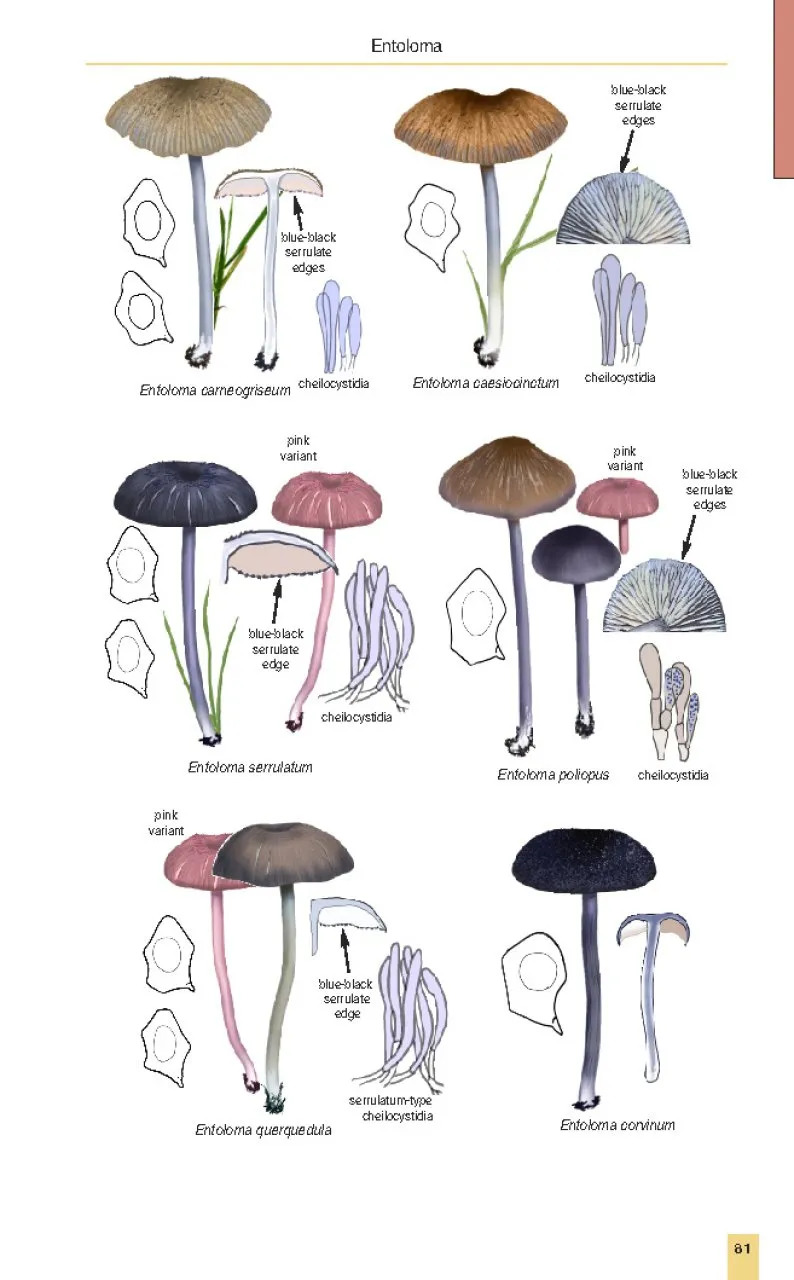 These books are based on Kibby's years of experience in the field, and focus on illustrating species that are not readily available in other guides. Fungi are an understudied group, with around 15,000 different species in the UK, from moulds and mildew to yeasts and mushrooms. They are found in almost any habitat, living on decaying organic matter such as leaf litter or dead wood. They play different roles in many different ecosystems, but many are key in the breakdown of organic matter, recycling nutrients such as nitrogren and phosphorus into the soil. This, in turn, allows the growth of plants which provide food for animals such as insects, mammals and birds. They themselves can also be a source of food for both humans and other animals, and are often rich in vitamins and protein. Fungi also play a role in the carbon cycle, capturing carbon from the atmosphere and storing it in the soil, reducing excess atmospheric carbon and helping to fight climate change.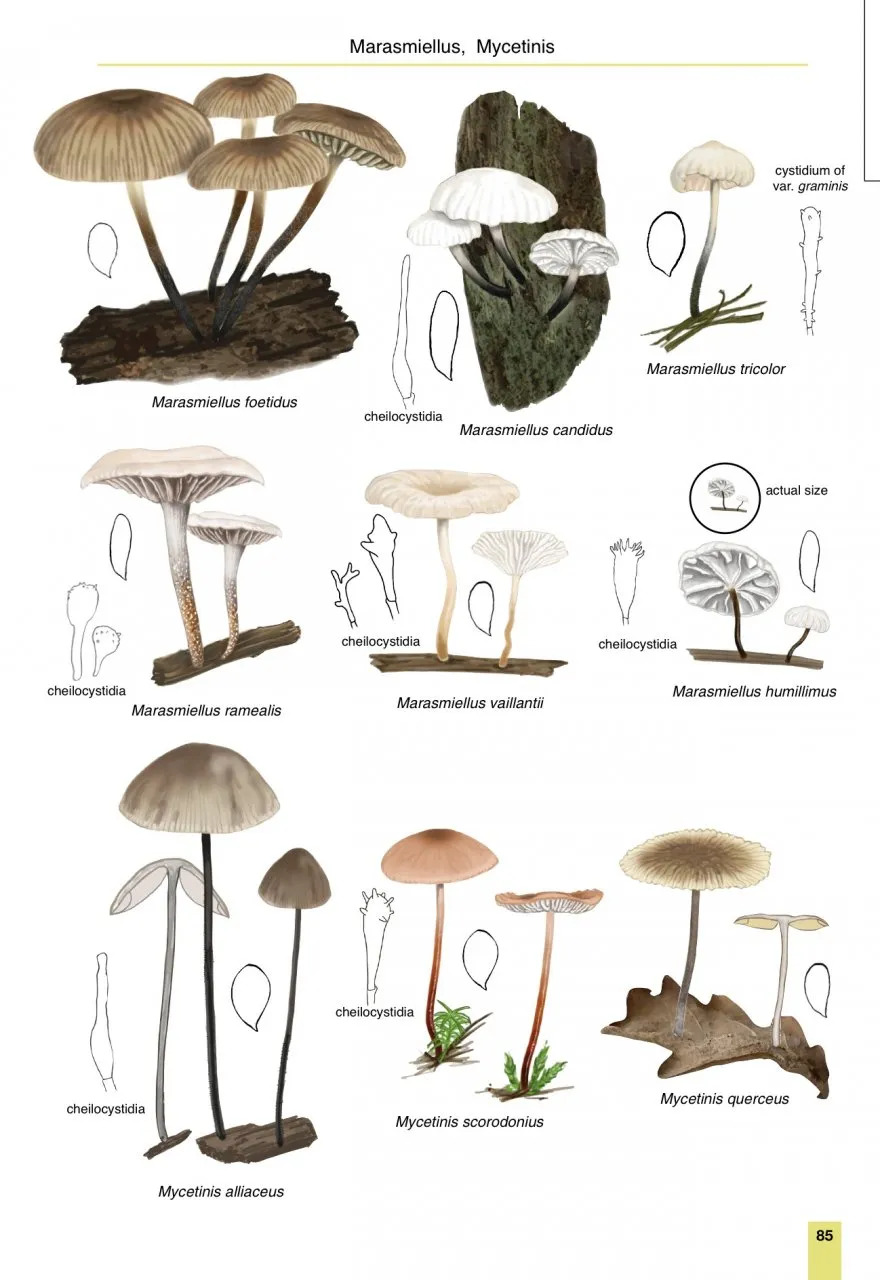 Volumes 2 and 3, published in February 2020 and May 2021 respectively, cover many of the families of the agarics (gilled mushrooms). Volume 2 illustrates 750 species and varieties, mainly white-spored agarics, with volume 3 covering 680 species. The illustrations are watercolour paintings, and highlight important characteristics that are sometimes difficult to ascertain from photographs. All four guides also include illustratations of microscopic features next to each painting.
Fungi have become increasingly vulnerable in the British Isles for a variety of reasons, including the loss of habitats, changing rural practices, intensive land management and over-picking. Important fungi habitats such as unimproved grasslands, woodland, sand dunes and saltmarshes have declined severely in the UK. For example, over 97% of our species-rich grassland has been lost in the last few decades and the UK is one of the least densely forested countries in Europe, with woodland covering only 13.2% of the UK's land surface. However, many of the current biodiversity and climate change strategies overlook fungi, focusing instead on flora and fauna. One important element of combating this and enabling effective conservation, beyond repairing and expanding habitats, is spreading the knowledge of how to survey and identify many of the fungi species we have in the UK. These monographs provide excellent guidance for any serious field mycologist or for those interested in getting into field mycology.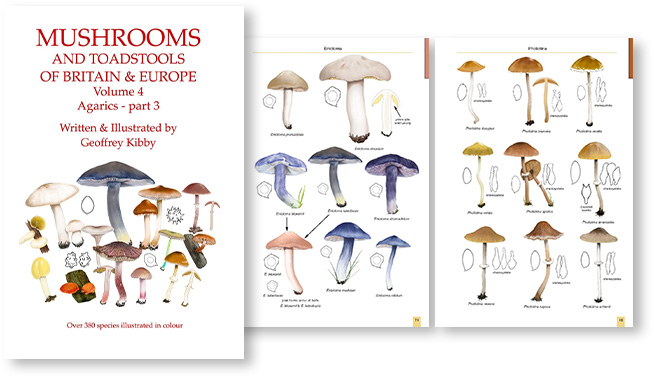 This newest and final volume covers the families Bolbitiaceae, Tubariaceae, Macrocystidiaceae, Inocybaceae and Entolomataceae. An addendum illustrates a number of species recorded in Britain since volumes 1-3 of this series were produced, and includes a number of recent name changes. With over 380 species illustrations, the whole series covers almost 2,500 species.
---
The final volume of the Mushrooms and Toadstools of Britain & Europe series has now been published.