In March 2016, NHBS acquired the two magazines British Wildlife and Conservation Land Management from Bloomsbury Publishing.
Since it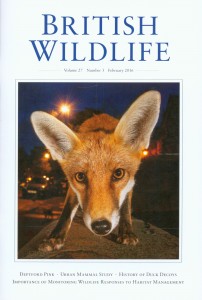 s launch in 1989, British Wildlife has established its position as the leading natural history magazine in the UK, providing essential reading for both enthusiasts and professional naturalists and wildlife conservationists. There is no other publication that offers such high-quality, authoritative, well-researched and accessible articles on such a wide range of subjects.
Origi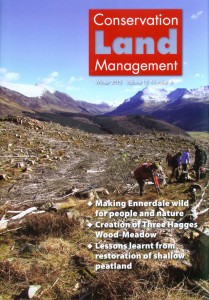 nally published by Natural England, Conservation Land Management is a quarterly magazine designed for those involved in managing land. Articles focus on a wide range of issues, using up-to-date case studies to support practical solutions. Additional information, including costings, materials and equipment, is presented in easy-to-follow boxes and diagrams.
Both magazines were published until 2013 by British Wildlife Publishing under the direction of Andrew Branson, and have now found a permanent home with NHBS.
NHBS founder Bernard Mercer about the acquisition of British Wildlife:
"We are thrilled and honoured to be the publisher of one of the great assets of the British wildlife, natural history, conservation and ecology world, and will do all in our power to continue the high-quality papers, articles, news and opinion for which it is known."
The administration of the magazines will move to NHBS over the coming weeks; if you are a subscriber to British Wildlife or Conservation Land Management, please rest assured that there will be no interruption to your subscription.