Natural roosting sites for bats are in decline due to changes in building standards and countryside management practices. Installing a bat box is a simple and affordable way of providing much needed roost space for a variety of species and now is the ideal time to install one, before bats fully emerge from hibernation. However, placing your bat boxes in the correct location and at the correct height is essential to encourage bats to occupy them. With this in mind, we have put together some answers to the most frequently asked questions about bat boxes – covering where and when to put up your boxes, cleaning and maintenance, and the legalities of checking whether they are occupied.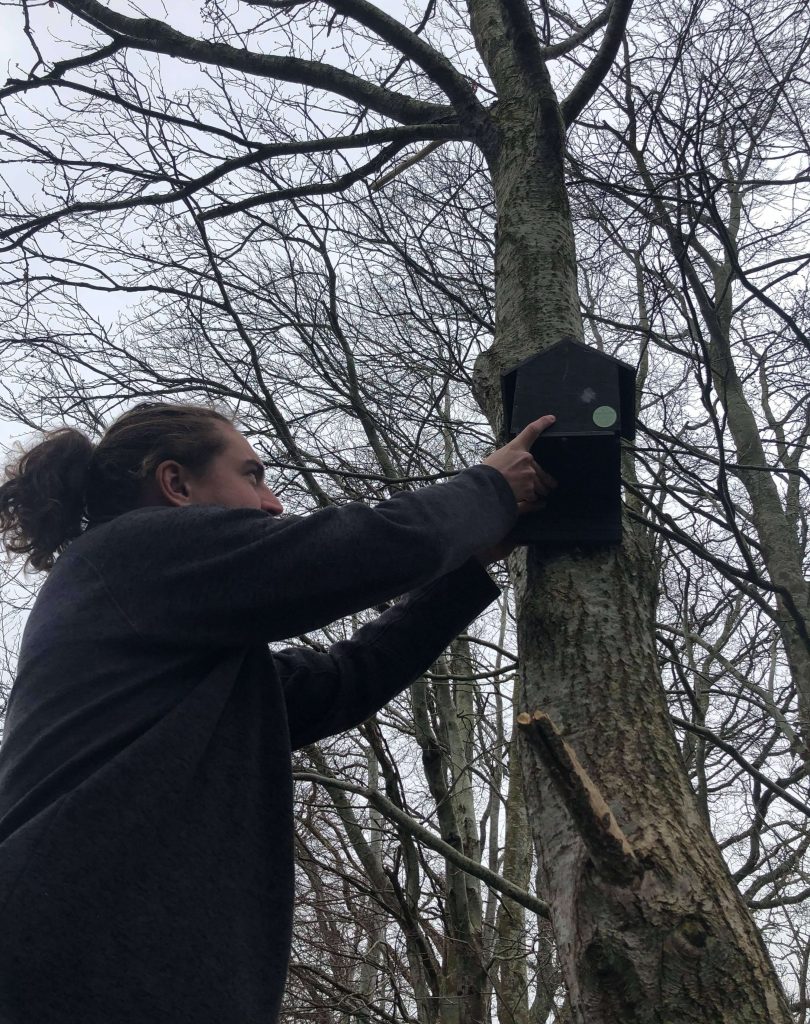 Which bat box should I purchase?
Bat boxes can be placed in trees, on walls and on or in the brickwork of buildings. To help you choose the most suitable bat box based on where you want to locate it, take a look at our three-part series designed to help you make the right choice:  
Top 10 Bat Boxes for Trees and Woodland
Top 10 Bat Boxes for Walls and Fences 
Top 10 Bat Boxes for New Builds and Developments
When is the best time to put up a bat box?
Bat boxes can be installed at any time of year, but they are more likely to be used during their first summer if they are put up before the bats emerge from hibernation in the spring. If you are installing bat boxes as part of an exclusion project from a building, it is best to erect the boxes four to six weeks before the exclusion.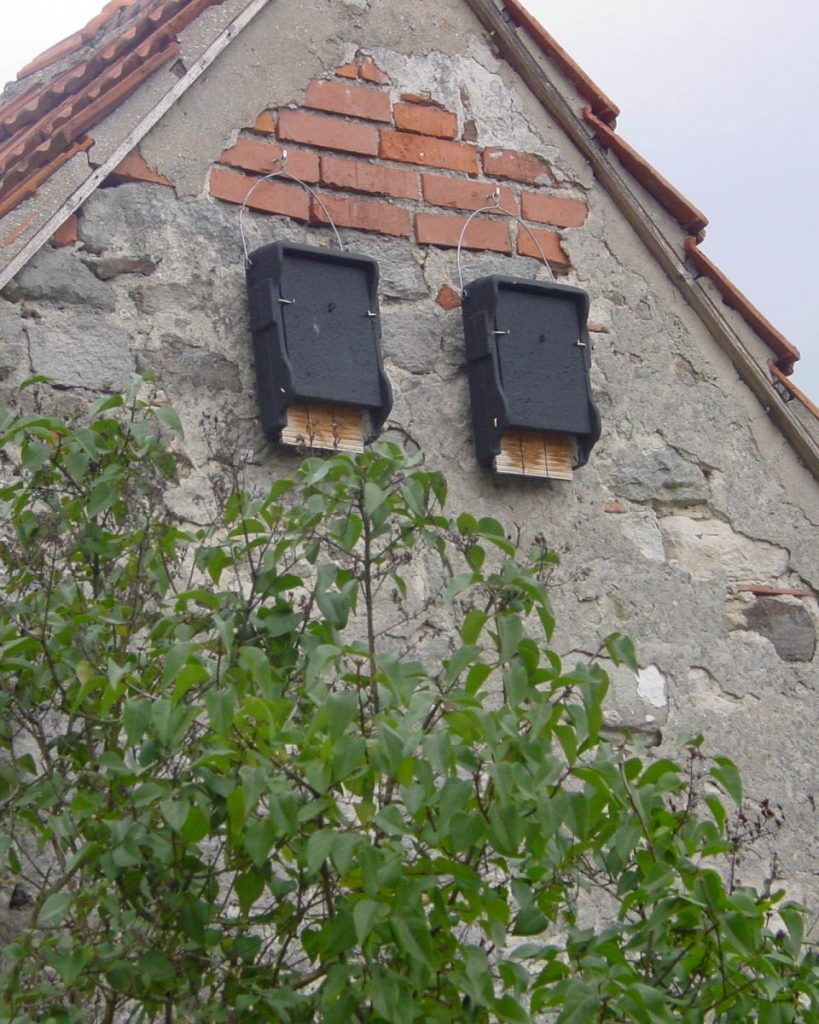 Where should I hang my bat box?
All bat boxes should be positioned at a height of 3-6 metres (the higher the better) in an open, sunny position (6-8 hours of direct sunlight, or in a location where it receives the morning sun if this is not possible). Try to install the bat box where it will not be disturbed by bright lights at night such as porch or security lights. 
The most common location to hang a bat box is on a tree using a strong nail that is at least 85 mm in length. It is important to use aluminium nails, as these will not damage a chainsaw (or chainsaw user) should they be left in the tree when it is felled. For more details on how to hang your bat box to a tree, wall or fence, please read our blog on where to hang and how to maintain your nest box, which, although mainly focused on bird boxes, is equally relevant for bat boxes. 
How do I check whether the box is occupied?
Many bat boxes have an opening at the bottom and do not require any maintenance as the droppings will simply fall out of this space. If cleaning is required it is essential that you ensure that the box is not occupied before carrying out any maintenance. Once bats have inhabited a roost site they may only be disturbed by licensed bat workers. If you are unsure whether your bat box is occupied the best way to check for box occupancy is to observe the box at dusk (15 minutes after sunset for around 30 minutes) to watch for any bats leaving. Additionally, you can look under and nearby the box for guano (bat droppings). If there are bats present, wait until later in the season and then check again. It's also a good opportunity to use a bat detector to identify the bats in your box – take a look at our guide on bat detecting for beginners.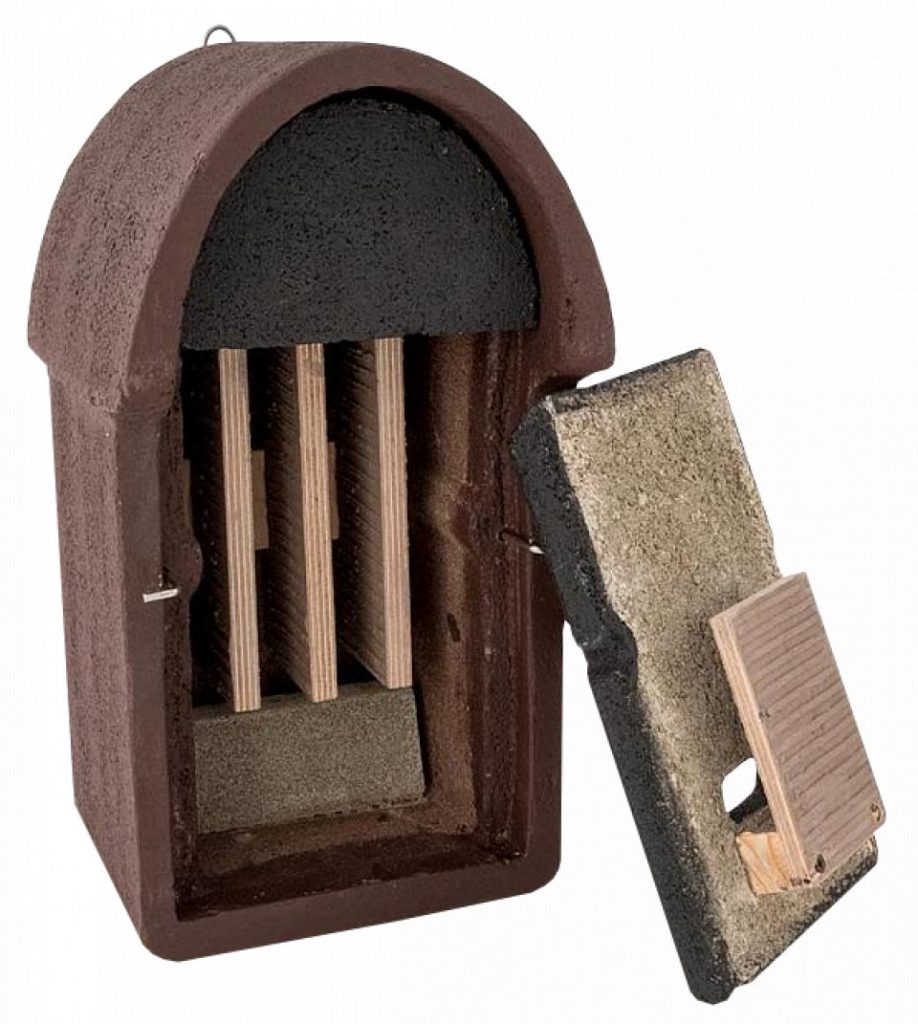 How do I maintain my bat box?
The best time to clean the majority of bat boxes (those suitable for summer roosts) is during the autumn or winter. Once you have ensured the bat box is not occupied you can open the box and clean out any droppings. Whilst you are cleaning the bat box it is a good idea to look for any damage, as this may mean it is unlikely to be used. The most likely damage will be broken seams around the roof, because the constant heating and cooling during the day can warp the wood slightly. To repair this, we would recommend using a roof sealant. 
Head over to the NHBS website to browse our full range of bat boxes. If you have any other questions or would like further advice, please get in touch with our team of Wildlife Equipment Specialists (email: equipment@nhbs.com or phone +44 (0)1803 865913).