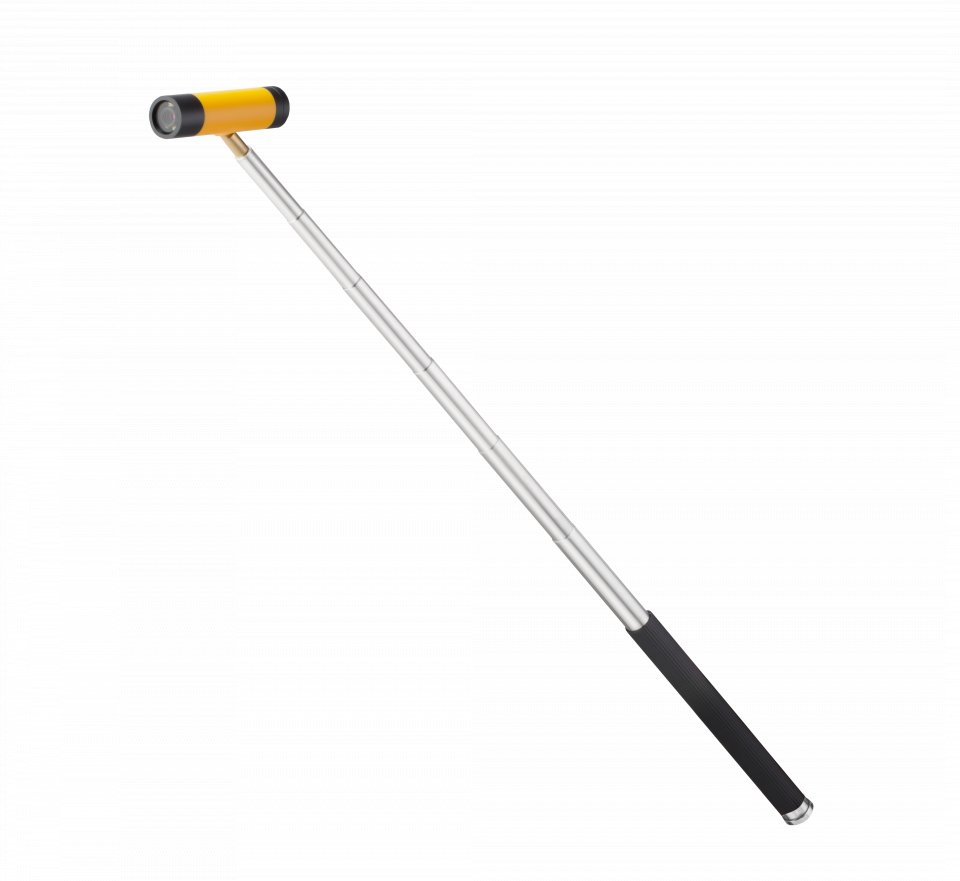 The Telescopic Wi-Fi Video Endoscope is the latest addition to our range of video endoscopes and is manufactured by the company behind the ever-popular Explorer Premium Endoscope. An endoscope is a fantastic piece of kit for any practicing ecologist, allowing you to inspect hard to reach or inaccessible locations. Typical examples of where endoscopes are used include checking burrows, bird nests and bat roosts, where direct visual access may be limited.
This model features quite a few changes in comparison to its predecessors. Although the camera is labelled as an endoscope, it is really a hybrid between a pole mounted camera and a traditional endoscope. All electrical and optical components of the camera are neatly contained in a cylindrical module measuring just 8cm x 2cm (excluding fixing points) which is quickly and easily mounted onto the included telescopic handle. The camera also comes with a 14cm long flexible arm, which can be connected between the camera and the handle to help when manoeuvring in awkward spaces. As the name suggests, the camera transmits footage over Wi-Fi and allows the operator to view a live feed wirelessly on a smartphone or tablet.
We tested this camera in several locations, including a few typical bat and bird boxes to gauge its overall suitability for different applications.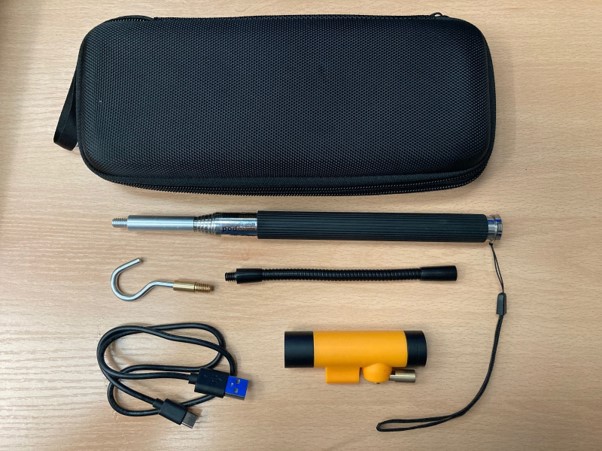 How we tested
In March 2021 we took a Telescopic Wi-Fi Video Endoscope out into the woods surrounding NHBS and simply attempted manoeuvring the camera into a few awkward and hard to reach locations; such as high up in ivy covered ash trees and over the edges of some of the more unstable riverbanks. Our aim was to try and gauge its effectiveness in extending a surveyor's reach. We also tried using the camera to inspect several empty bird/bat boxes to see how it would measure up against a traditional endoscope in these situations. Additionally, we captured several images using the camera's free to use 'Smartcam Wi-Fi' app.
It is important to note that it is an offence to disturb nesting Schedule 1 bird species and any bat roost without an appropriate license, hence we only inspected boxes we knew to be empty.
The fully assembled camera is incredibly lightweight, weighing little over a few hundred grams, and it comes with a semi-rigid compact carry case that we were able to fit easily into a rucksack.
The camera is powered by a built-in Lithium-ion battery. We charged the camera, using the included USB-C to USB-A cable, for approximately 70 minutes as indicated by the manual supplied with the camera. On a full charge the camera can operate for a total of 90 minutes which was more than sufficient for our needs.
What we found
Connecting the camera to a phone was quite simple. Once we had downloaded the Smartcam-Wi-Fi app, all we had to do was turn on the camera module and connect to its Wi-Fi signal on our phone. It is helpfully called 'SmartCam-XXXX' so it is easy to identify. The app has several controls for the camera, including LED brightness, freeze (holds the image displayed until turned off), capture image and start/stop recording. The adjustable LEDs were a very handy feature and allowed us to maintain the optimum light settings when using it outdoors or inside a nest box. One frustration we had with the app was that it lacks an option to rotate the video feed, meaning that it is often necessary to rotate your phone to maintain the correct orientation. Because of this it would be worth investigating whether there are alternative apps more suitable for using with the camera.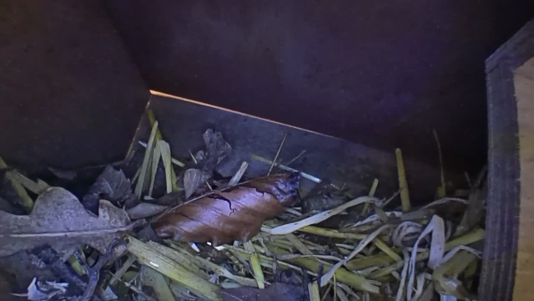 Despite the limitations with the app, we were very pleased with the picture quality of the camera. Certainly, the 720p resolution is noticeably better when compared to an older style Explorer Pro endoscope, which has a slightly lower video resolution of 420p. When fully extended you do have to be careful in holding the camera steady as the image clarity can suffer a bit from camera shake. A nice feature of the camera is that it is waterproof to an IP67 standard, meaning we were able to submerge it briefly to inspect areas of the local river. One thing to note here is that while it was fine operating underwater, the Wi-Fi signal was severely reduced, and it was not able to maintain a stable connection for very long.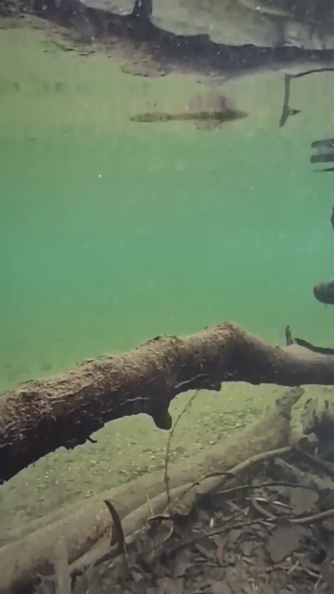 Other than when using the camera underwater, the Wi-Fi signal from the camera was very reliable. When testing the camera indoors we were able to maintain a high-quality live feed at a distance of around 15m with a clear line of sight. Certainly, in the field this was somewhat reduced by obstructions, but we found that the signal was still sufficiently strong with a distance of at least 10m between the camera and our smartphone.
The extended reach of 1m was useful, however we felt in most cases a surveyor would benefit from a greater total extendable length. The supplied handle does feature a thread at its base, meaning it would be possible to attach an additional handle to increase the overall reach. We found the flexi arm provided with the camera was sufficiently strong and allowed us to quickly adjust the camera angle or manoeuvre the camera into an awkward area when using it out in the field.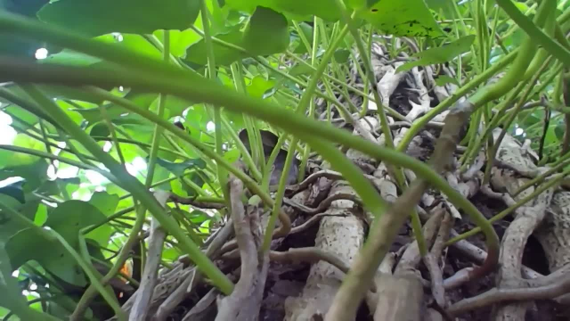 When attempting to use the camera with our nest boxes, we found that for boxes designed to suit larger birds (Barn Owls, Tawny Owls, Kestrels etc) the camera was easy to use and the benefits to workers looking to inspect these boxes were clear. However, its usefulness in inspecting bat boxes and garden bird boxes was more limited. The narrow crevice entrances of most bat boxes are simply too small for the camera to access, and a traditional endoscope style camera tube would be more appropriate in these instances. The 20cm diameter camera body could fit through the entrance holes of most bird boxes; however, it was not always possible to angle the camera as required and still fit it through the entrance hole of the box, meaning that the base of the box was not always visible.
Our opinion
Overall we found that, while the Telescopic Wi-Fi Video Endoscope is not always as effective as a more traditional style endoscope and the associated app is limited by certain design flaws, its affordable price, ease of use and versatility make it a great piece of kit for more general ecological surveying.
---
The Telescopic Wi-Fi Video Endoscope is available on the NHBS website.
To view the full range of endoscopes, along with other survey equipment, visit nhbs.com. If you have any questions or would like some advice on choosing the right product then please contact us via email at customer.services@nhbs.com or phone on 01803 865913.