Video Endoscope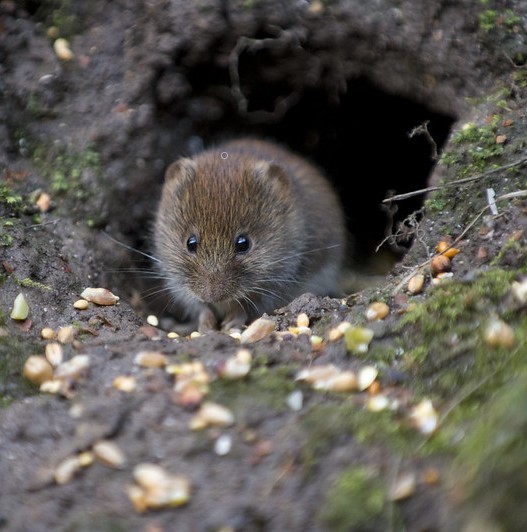 An endoscope (or more correctly a borescope) is an optical device with an eyepiece or display at one end and an objective lens or camera at the other end, linked by an optical or electrical cable that relays the images. They have a broad range of applications, from medical investigations to drain inspections and are fantastically useful for ecologists as they give visibility of inaccessible places such as mammal burrows and bat roosts (for licensed bat workers only). They have the added advantage of minimising disturbance by being less intrusive than visual inspections and many handheld units can now capture still images and video footage for a permanent record.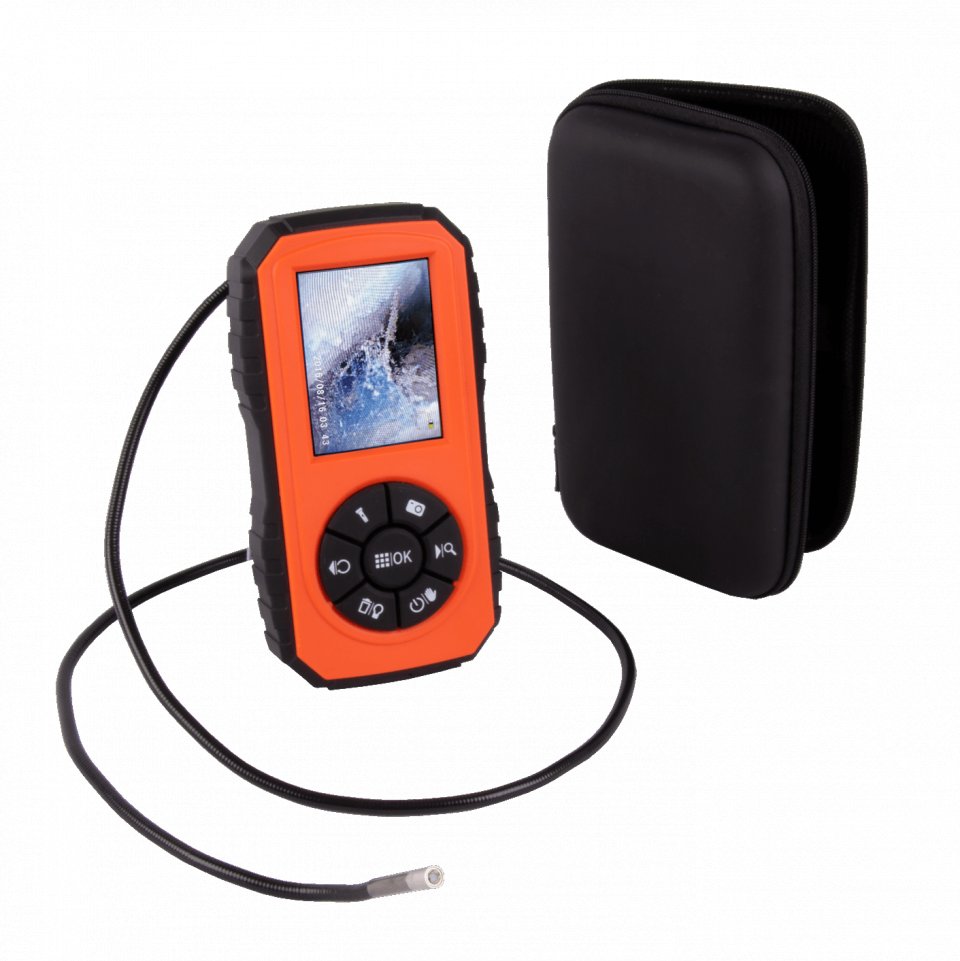 The innovative Video Endoscope is a pocket-sized inspection camera that is ideal for examining crevices, cavities, burrows and nests. It is very ergonomic with a clear, user friendly interface and durable design. The semi-flexible 1m camera tube neatly coils into a cleverly designed groove at the back of the device and it has a protective carry case, making it very portable. The 3″ screen has an HD resolution with 720P and the camera has six LEDs with adjustable brightness control and digital 2x zoom, to ensure the picture is clear. This endoscope records still images and video on to a MicroSD card and is powered by 4 x AA batteries. We took the endoscope out to field test it in a pond to look for tadpoles and to examine nests in nest boxes.
How We Tested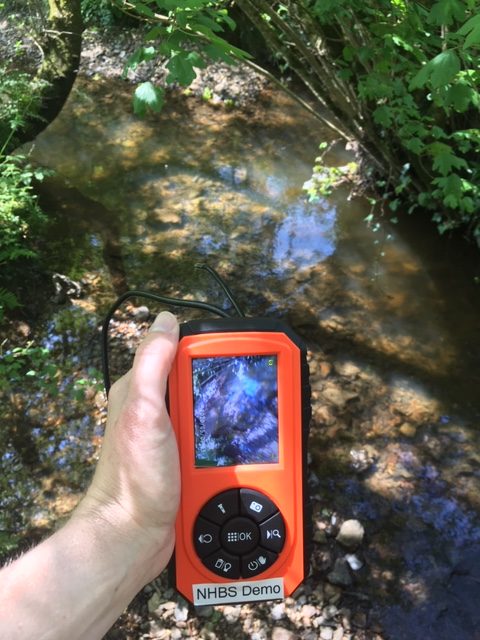 The Video Endoscope camera is IP67 water resistant so we wanted to test its performance when recording underwater. It also has adjustable LED brightness so we wanted to test it in dark conditions. We chose a pond on a farm in West Dorset known to have some tadpoles and selected some nest boxes in a nearby area to examine for nesting activity. We used a 16GB microSD card and 4 x new AA alkaline batteries.
What We Found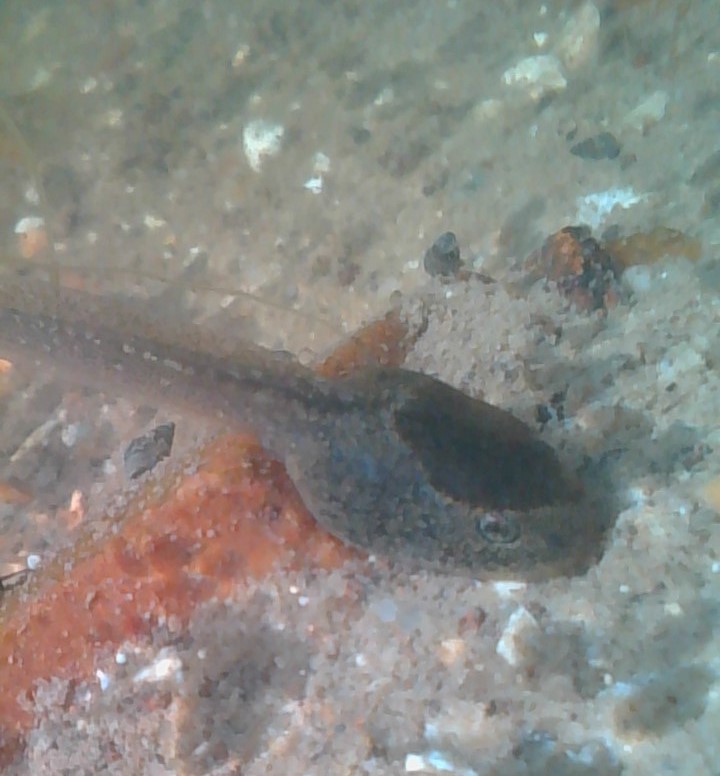 The Video Endoscope was really easy to set up and use. The controls are clear and the menus are simple to navigate. It was simple to switch between photo and video mode and to control the LED brightness and zoom. This meant that our attention was focused on capturing the best possible footage in the field. The images and videos we recorded underwater were clear and sharp, in spite of the debris in the pond and we got some good footage of tadpoles.
It is quite difficult to control the full length of the cable as it is flexible, so we found it was necessary for the observer to be stood quite still. This was particularly evident when trying to use the endoscope in nest boxes. This is shown by the difference between the two videos below – in the first one you can just glimpse some eggs but we didn't manage to count them properly and it was hard to capture them in subsequent videos.
However for checking quickly in a nest box to see if it was occupied it performed excellently. The adjustable LED brightness was particularly useful when checking the nest boxes and looking under rocks.
We edited the videos using Microsoft Video Editor, which meant that we could flip the image when it was recorded upside down, as it is quite difficult to keep the image the right way up when the camera cable is fully extended. The endoscope does have an image flip function, which is very handy when you have the camera positioned well but the image is inverted.
Our Opinion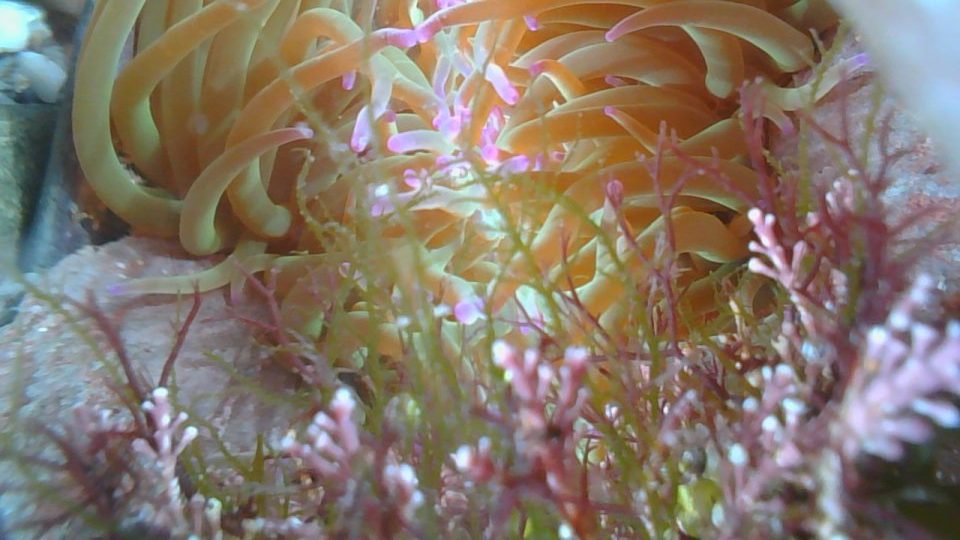 The Video Endoscope is a fantastic, versatile piece of field equipment that could be useful in many different survey scenarios. It is particularly impressive when used underwater as the photos we took in a rockpool survey last year demonstrate. It is very portable because the cable coils neatly into the body of the endoscope and the controls are simple to use. The quality of the still images and the video footage are fantastic, and the adjustable LEDs mean that you can get decent images from quite dark spaces. For more information, or to purchase a Video Endoscope, please visit our website or contact us.