Plantlife's "No Mow May" campaign asked gardeners around the UK to lock up their lawnmower and let the wild flowers in their lawn bloom. This simple change in mowing has been shown to bring huge benefits, providing a feast of nectar for our hungry pollinators.
At the end of May, Plantlife opened its "Every Flower Counts" survey, a fun and easy way to discover how many bees the UK's lawns can feed. People from all around the country took part, recording the different flowers which had bloomed on their lawn. These results will then be compiled to produce the National Nectar Score.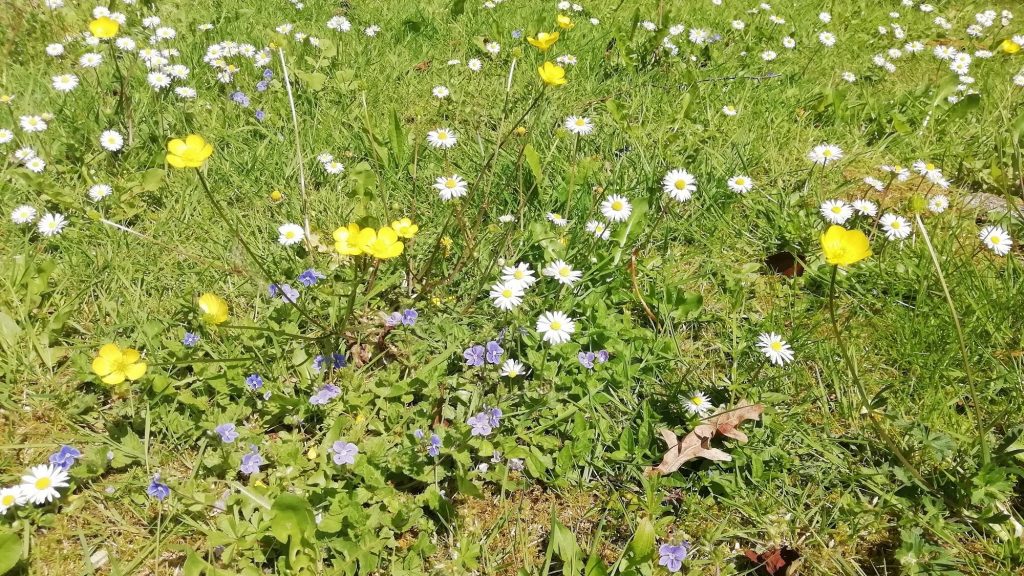 Here at NHBS we were delighted to take part in No Mow May, with a number of our staff members saying "no" to the mow in order to help our bees, butterflies, and wildlife!
You can find out how we got on below:
Outside the NHBS building
The grass outside the NHBS building was left unmown during May, allowing lots of daises, dandelions and speedwell to bloom. This created a beneficial space for a variety of insects and pollinators.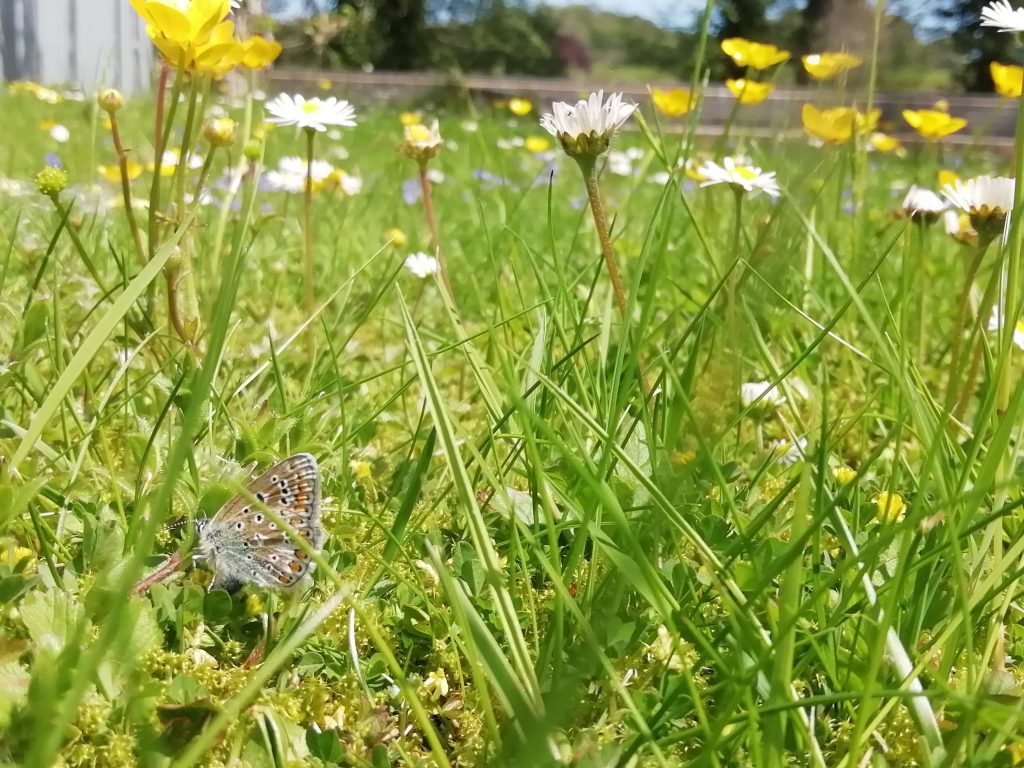 Nigel
Nigel turned his lawn into a wild haven, allowing an abundance of dandelions and forget-me-nots to blossom.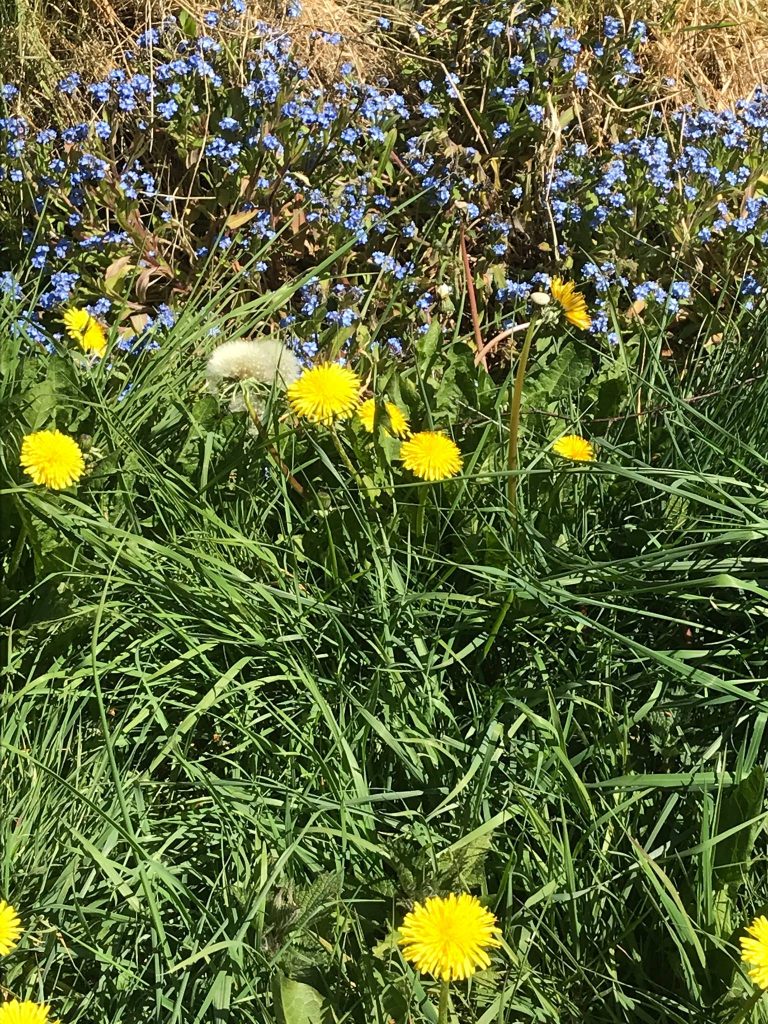 Nigel also contacted the local council, persuading them to set aside an unmown patch of grass at a local cemetery – an area usually mown twice a month from March to November. The photo below shows the contrast between the the unmown area and the area which continues to be mown and strimmed. As shown below, leaving an unmown patch has allowed a number of daises and dandelions to sprout up.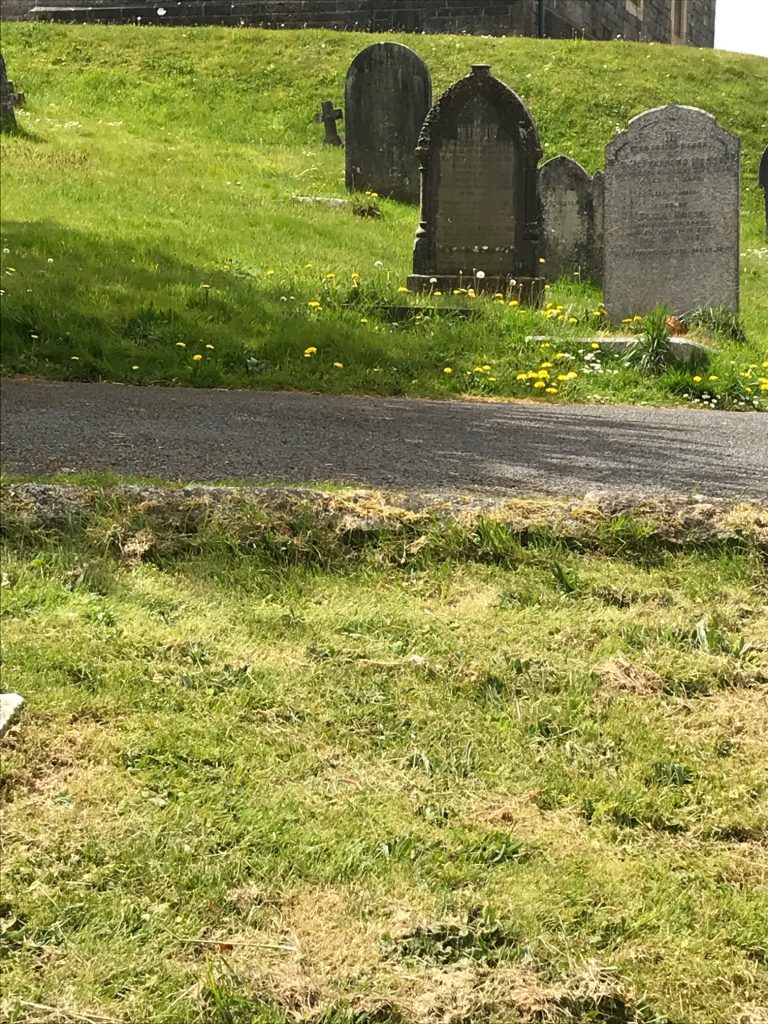 Oli
Oli's garden remains wild year-round, attracting a variety of plants and wildlife. Most recently, his garden saw the arrival of this rather impressive-looking slow worm!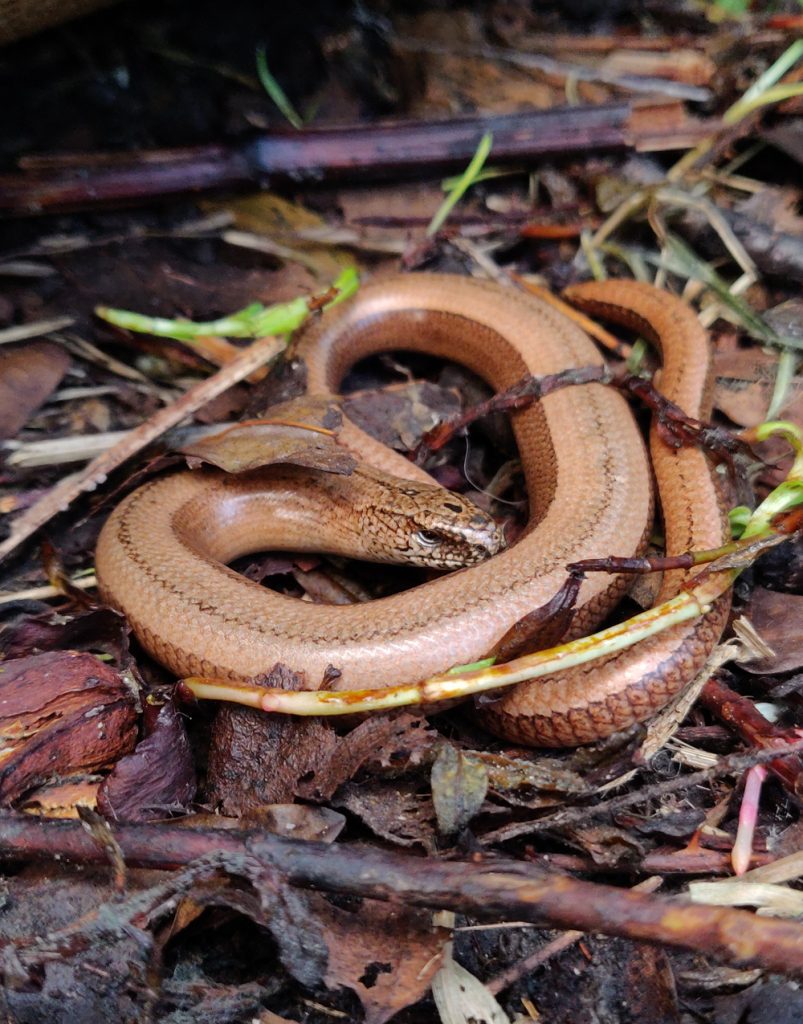 Natt
Natt's lawn was left unmown during May, with the long grass helping to provide habitat for a variety of different insects.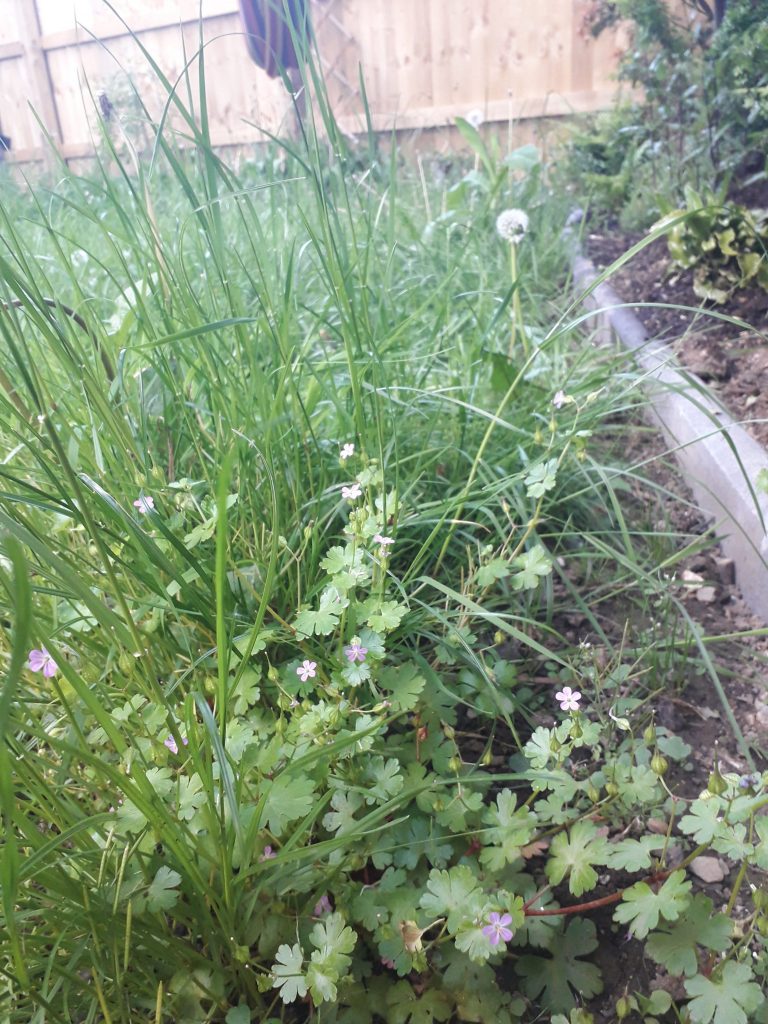 Elle
Elle's garden saw the blooming of these stunning buttercups, ideal for pollinators and other wildlife.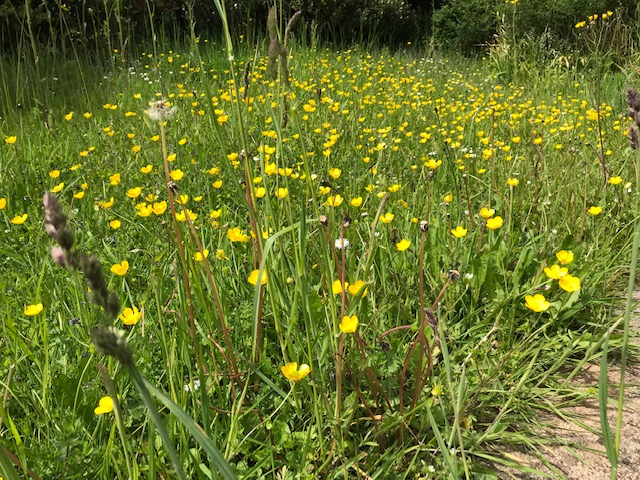 Marie
Marie's lawn was also left to grow during May, allowing lots of lovely daises to sprout up.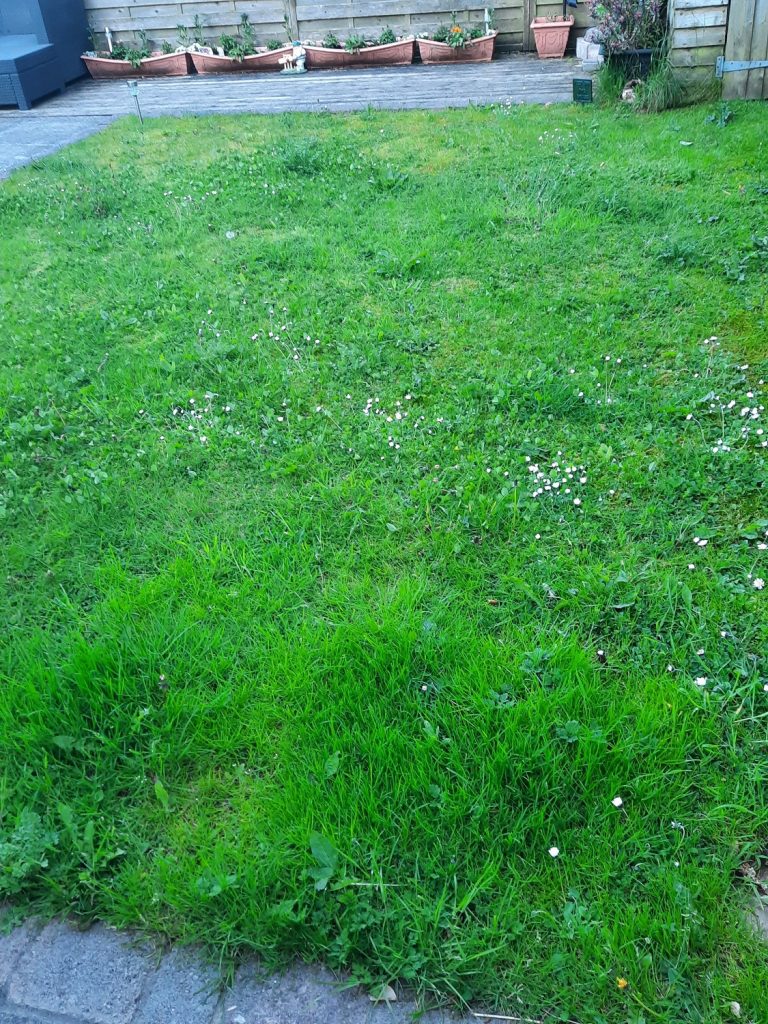 Angeline
Angeline's dog Freya enjoyed exploring a field of buttercups which had been left untouched during May.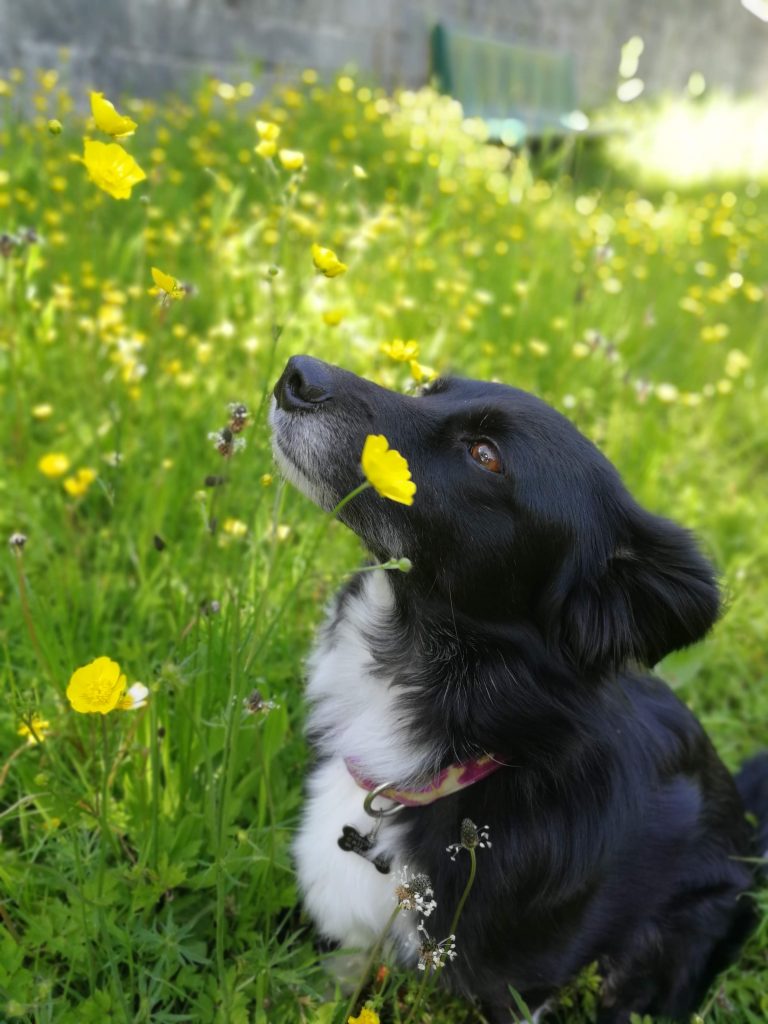 Have you taken part in No Mow May and are keen to learn more about some of your local flora? You can find our 'Guide to UK Wild Flower Identification' here.