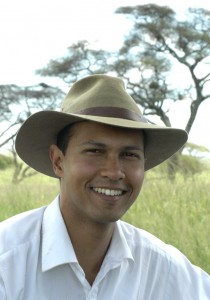 Dr Dino Martins is an entomologist and evolutionary biologist with a PhD in Organismic and Evolutionary Biology from Harvard University. He is also well-known in his native East Africa where he works to educate farmers about the importance of the conservation of pollinators. It is this work that recently won Dr Martins the prestigious Whitley Gold Award presented by the Friends and Scottish Friends of the Whitley Fund for Nature. His book, The Pocket Guide to the Insects of East Africa has just been published by Random House Struik. What's more, he takes great photos, the majority of those in the book being his own.
Congratulations on winning the award – how did you become involved in entomology, and what does this award mean to you personally?
I am very honoured and deeply humbled – I take this award as recognition for the immense contribution by pollinators (mainly insects) and small-scale farmers in rural areas around the world to biodiversity. So I am receiving it I feel on their behalf. My earliest memories are of insects, as I spent a lot of time watching and chasing after them as a child. This award will enable me to scale up our work on the conservation of pollinators in East Africa, and also raise further awareness among farmers, school children and the general public on how this important ecosystem service puts food on our plates and nutrition in our bodies.
You  work extensively with the East African farmers, educating them about the importance of pollinators for healthy crop yields – what is your main message to them?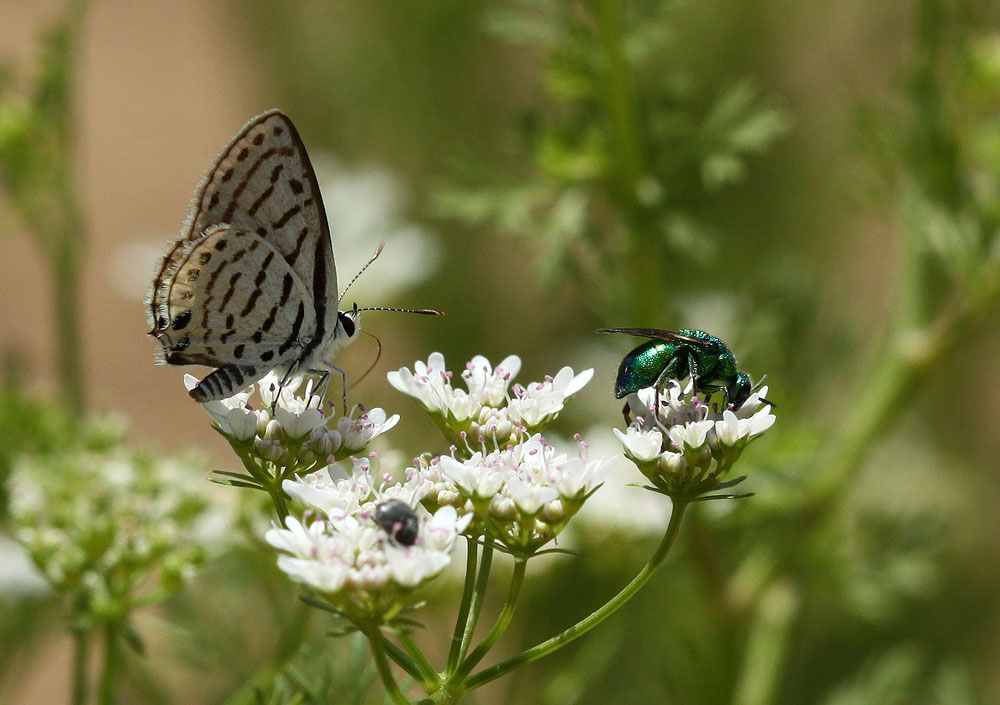 Our main message to farmers is to celebrate the biodiversity that underpins the life support systems of the planet. Farmers are our greatest allies in the conservation of biodiversity in East Africa. Most of the forest habitats, for example, are surrounded by small-scale farmers whose actions can go a long way to either protect or degrade the forests, and of course the many endemic species they are home to. We want to get farmers and everyone to understand the connection between their own lives, food production and wild insects. We do a simple experiment where we bag one flower and leave one open to insects, then watch what develops over the next few days or weeks depending on the crop. It is always uplifting to see the moment a light goes on in the farmers' eyes when they see the connection between insects visiting the flowers and the yields they enjoy. Working to help conserve pollinators and restore habitats has seen yields increase up to ten-fold on some crops, such as passionfruit and watermelon.
Entomology may be perceived as a less glamorous area related to wildlife conservation, but it is so essential globally – what is the appeal, and the importance of your field for world biodiversity?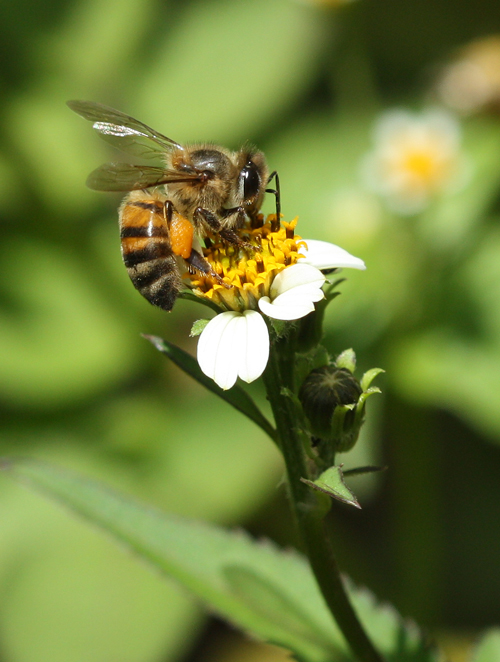 As Professor E. O. Wilson stated so eloquently some time ago: "Insects are the little creatures that run the world". This is more true than ever in Africa where the large mammals are important, but also depend on insects that pollinate wild plants, disperse seeds, help build soil and recycle nutrients through the whole ecosystem. Understanding biodiversity is essential for sustainable development and conservation in Africa today. I feel that we are uncovering a previously 'hidden', somewhat unrecognised sphere of biodiversity: that of the rural farming landscape. When farmers create hedgerows of natural plants, protect patches of forest or grassland, or work together to create on-farm habitats we are finding that some of these landscapes are especially rich in pollinators. For example, on one mango farm in the Kerio Valley we have recorded over 1,000 different species of flower-visiting insects. This farmer harvests up to 12,000 mangoes weekly that earn him thousands of dollars. Without pollinating insects there would be no income on this farm. Watermelon farming brings in over 10 million US $ annually to just one county (Baringo) in Kenya's Rift Valley. Scaling this up globally means that a huge part of our food production and especially high-value crops like nuts and berries are dependent on wild insects.
Do you feel confident that enough is being done to protect our pollinators?
There is a lot of interest in pollinators today that has come about from regional initiatives, including the Global Pollination Project managed by the Food and Agricultural Organisation of the United Nations. There is also an on-going assessment of pollinators by the IPBES (I am a coordinating lead author for one of the chapters). Locally, many farmers, gardeners, beekeepers and enthusiasts are working to create habitats, provide nesting sites and learn about the pollinators around them. This is very inspiring and heart-warming to see. In East Africa, where we have a huge diversity of bees and other insects, one of the challenges is actually just identifying them, and this is where we are working with farmers – so that they can recognise that the diversity on their farms is of direct benefit to them and their families. Major challenges remain in terms of better understanding and managing pesticides and also farming in ways that are compatible with nature while scaling up food production worldwide.
What is coming up for you next, following this award, and the publication of your book, Pocket Guide to the Insects of East Africa?
I am back in Kenya now after an amazing few weeks in London. I am very much looking forward to getting back into working with farmers and completing a number of other books including 'The Bees of East Africa: A Natural History', and 'The Butterflies of Eastern Africa' with Steve Collins. A book we launched digitally on pollinators is also due to be printed shortly, but can also be downloaded here.
The Pocket Guide to the Insects of East Africa is being very well-received here and abroad, and I have had hundreds of messages saying how exciting it is to finally have a book on insects for the region. On the work front I have just been appointed the Director of the Mpala Research Centre in Laikipia, Kenya and am looking forward to getting more entomology projects going there.
The Pocket Guide to the Insects of East Africa is available now from NHBS