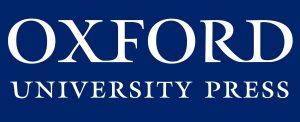 Oxford University Press are NHBS's  Publisher of the Month for September.
Founded in the mid-17th Century, Oxford University Press (OUP) have published some of the most influential environmental books. Nearly 400 years later, OUP continue to release important works as the largest university press in the world.
Oxford University Press, highlights and forthcoming in 2020
We have great prices on selected bestselling professional and academic titles from OUP until 31st September and have showcased our top ten below:
Handbook of the Marine Fauna of North-West Europe
Edited by: Peter Joseph Hayward and John S Ryland
Paperback| Feb 2017| £42.99 £52.99
Authoritative guide to the accurate identification of the common components of the inshore benthic invertebrates of the British Isles and adjacent European coasts.
Essential Ornithology
By: Graham Scott
Paperback | September 2020| £27.99 £34.99
This concise introduction to ornithology returns in a second edition, highlighting new developments in the avian fossil record, urban ecology, and climate change.
The Biology of Soil: A Community and Ecosystem Approach
By: Richard D Bardgett
Paperback | September 2005| £34.99 £43.99
Part of the excellent Biology of Habitats Series  which provides information on the habitat, its biodiversity and the types of organisms present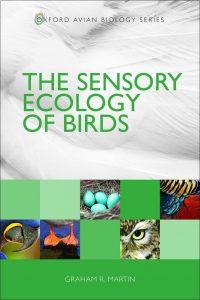 The Sensory Ecology of Birds
By: Graham R Martin
Paperback | Feb 2017| £33.99 £36.99
Ranges widely across species, environments, and behaviours to present a synthesis that challenges previous assumptions about the information that controls the behaviour of birds.
Biology and Conservation of Musteloids
Edited by: David W Macdonald and  Christopher Newman
Paperback | Oct 2017| £37.99 £47.49
Suitable for graduate level students as well as professional researchers in musteloid and carnivore ecology and conservation biology.
Wildlife Conservation on Farmland (2-Volume Set)
Edited by: David W Macdonald and Ruth E Feber
Hardback | July 2015| £85.99 £107.50
Examines the most important challenges facing farmers, conservationists, and policy makers, using examples of real-life, linked studies from a farmed landscape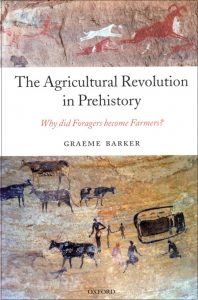 The Agricultural Revolution in Prehistory: Why Did Foragers Become Farmers?
By: Graeme Barker
Paperback | Jan 2009 | £44.99 £54.99
Addresses one of the most debated and least understood revolutions in the history of our species, the change from hunting and gathering to farming.
Bumblebees: Behaviour, Ecology, and Conservation
By: Dave Goulson
Paperback | Sept 2009 | £39.99 £50.99
An excellent review of bumble bee biology and behaviour by leading bumblebee biologist, Dave Goulson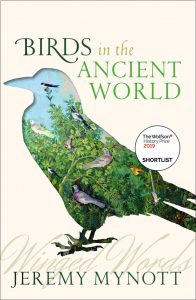 Birds in the Ancient World: Winged Words
By: Jeremy Mynott
Paperback | April 2020 | £13.99 £16.99
The many different roles birds played in culture: as indicators of weather; for hunting, eating and  medicine; as pets and entertainments; and as omens and intermediaries between the gods and humankind.

Who We Are and How We Got Here: Ancient DNA and the New Science of the Human Past
By: David Reich
Paperback | Feb 2019 | £8.99 £10.99
Ancient DNA is rewriting most of what we thought we knew about human history. David Reich explains what the genetics is telling us about ourselves and our complex and often surprising ancestry.
The Gratis Books Scheme
One of our most rewarding collaborations with OUP  has been the Gratis Books Scheme. Since 1999, with support and assistance from the British Ecological Society, this scheme has been sending free copies of books to conservationists in developing countries who would otherwise be unable to obtain them.
There are currently three books available in the Gratis Book Scheme, all from OUP. They are: Freshwater Ecology and Conservation,  Social Science Theory for Environmental Sustainability and A Practical Guide for Genetic Management of Fragmented Animal and Plant Populations.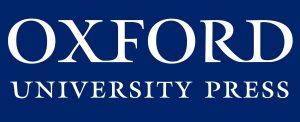 Browse all Oxford University Press titles