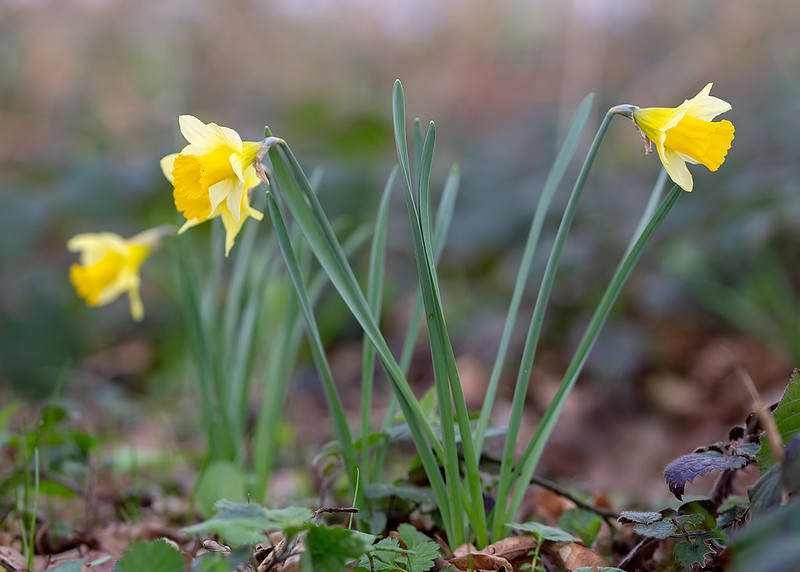 Although humans were undoubtedly more attuned to seasonal cycles in the pre-industrial era, the changing seasons and associated renewal and decay still exercise a powerful influence over us. Anyone who has ever smiled upon hearing the first swifts of the year screaming across the sky, or felt their spirits lift at the appearance of the first wild daffodils, is observing phenological events.
Phenology is the study of seasonal natural phenomena such as the budburst of trees, arrival and departure of summer migrants, first egg layings, emergence of hibernating animals and appearance of plankton blooms. Phenological records have greatly enhanced our understanding of ecological interactions, and have proven invaluable in demonstrating the effects of climate change on terrestrial and marine ecosystems. Our fascination with the rhythm of seasonal cycles persists even in our modernised world and many phenological records have been, and continue to be, provided by the public.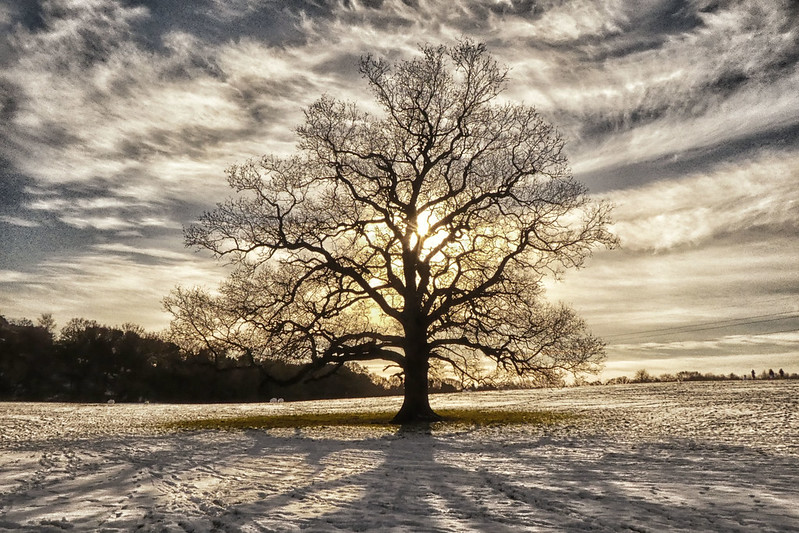 History of Phenology and Climate Change
Although strictly speaking the word 'phenology' refers to the study of seasonal events, its use has broadened to refer to the seasonal events themselves, i.e. when an event occurs during the year. Seasonal events such as budburst have been consistently recorded in the UK by generations of dedicated relatives of Robert Marsham (from 1736 until 1958), by English naturalists Gilbert White and William Markwick (from 1768 until 1793), by a network of 600 'Phenological Reports' observers across the UK (from 1891 until 1948) and from 1949 by Jean Combes in Surrey.
Modern techniques to monitor phenology include vegetation indices and remote sensing from satellites and aerial surveys, rather than individual observations. These data have provided an essential record of key seasonal markers that have clearly shown a shift in the phenology of many species due to warming temperatures. The latest research indicates that oak budburst is now more than 11 days earlier than in the 19th Century. This has massive implications for the species that rely on oak trees and their associated invertebrate communities for food and shelter. Much of the research demonstrates that species such as Great Tits and Pied Flycatchers do not have the flexibility in their seasonal timing of egg laying and migrating to match the shift in tree and invertebrate emergence.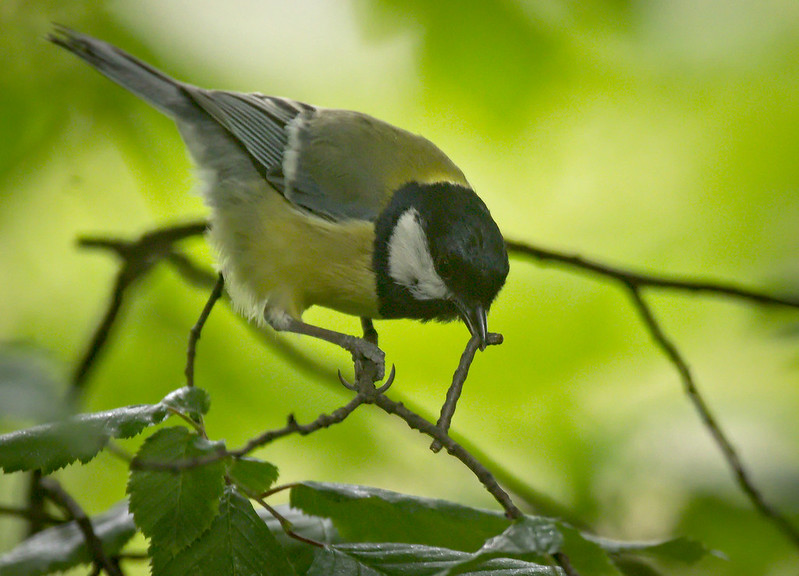 Phenological Interactions
In many ecosystems a seasonal abundance of a resource can drive natural selection, influencing which individuals of a species struggle or thrive. Individuals that can time their seasonal cycle to coincide with an abundance of food are usually more successful in terms of breeding or survival. For example, there is a very well researched phenological interaction between Great Tit nestling feeding and caterpillar abundance. The birds judge when to begin their breeding attempt so that the peak energetic demands of their chicks (around 12 days after hatching) matches a very brief peak in caterpillar numbers. The females that can do this more accurately and be more flexible to variation in timing between years (phenotypic plasticity), are more likely to have offspring that survive to breed themselves. There is an interaction between the caterpillars and the oak leaves they feed on too; the caterpillars need to emerge when the oak leaves are small, before the tannins in the leaves build up enough to stop them being eaten.
There are also less competitive and more mutually beneficial phenological interactions, such as between migrating hummingbirds and the flower species that rely on them for pollination, and between emerging insect pollinators and spring flowers. The intricacy and importance of phenological interactions between species has raised great concerns about the ability of entire ecosystems to adapt to warming temperatures. A phenological mismatch can occur when the timing between the interacting species or individuals does not change to the same degree. 
Phenological Recording and Observing – How to Get Involved
The recording of phenological events has always relied on consistent, repeated observations by amateur naturalists and members of the public. By collating annual records of key phenological markers, extensive databases of seasonal records have been built up. Initiatives such as 'Nature's Calendar' run by The Woodland Trust, gather data from thousands of volunteers and contribute long-term data to research projects. You can choose which species and events you record and know that you are contributing to an important project because these data are invaluable to researchers for tracking the effects of climate change on our seasonal ecology.
Nature's Calendar also has a downloadable Phenological Calendar so that you can see where your records fit into national averages. This also gives you a fantastic insight into which seasonal events to look out for each year.
Recommended Reading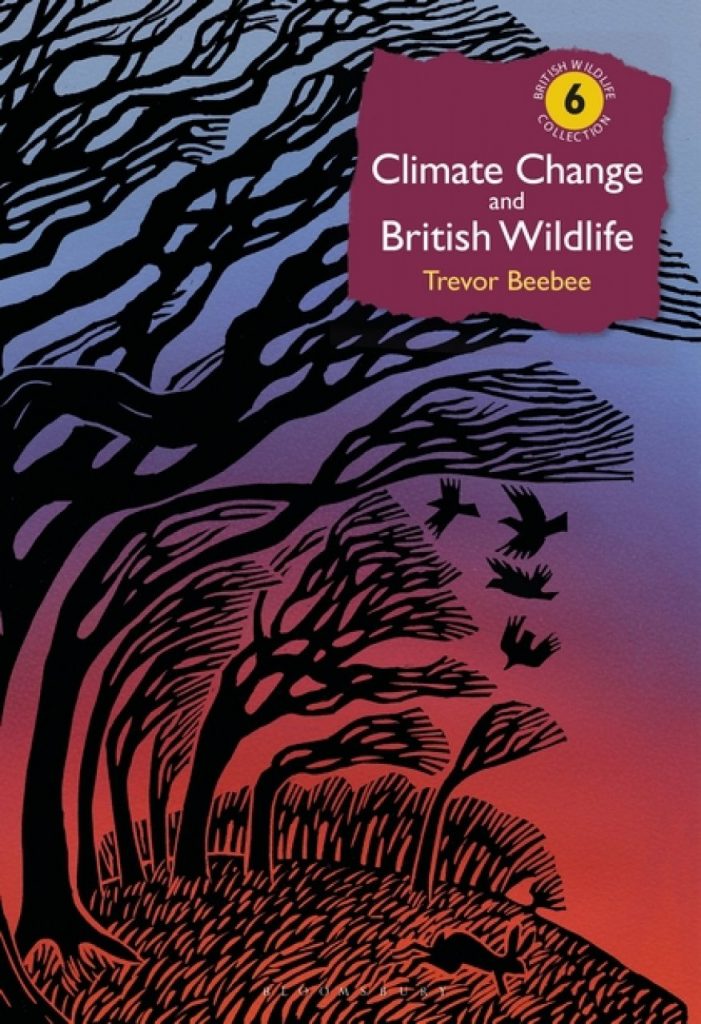 Climate Change and British Wildlife
Trevor Beebee
#240243
In this contribution to the British Wildlife Collection, Trevor Beebee examines the story so far for our species and their ecosystems, and considers how they may respond in the future.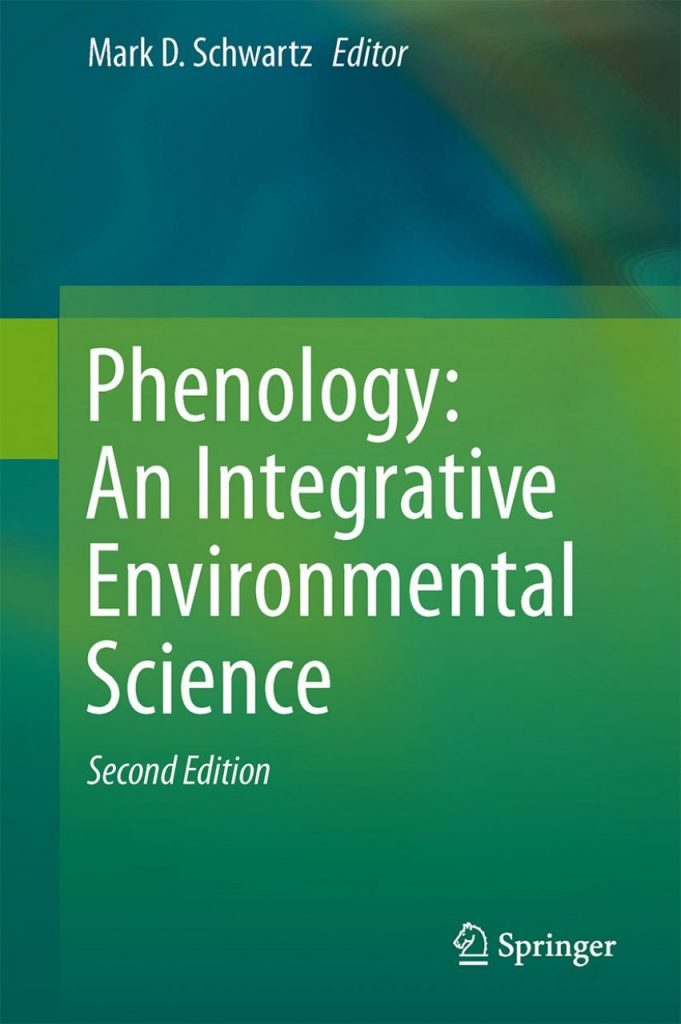 Phenology: An Integrative Environmental Science
Ed. by Mark D. Schwartz
#231399
This in-depth book looks at progress in the field of phenology over the last decade and its future potential as an integrative environmental science.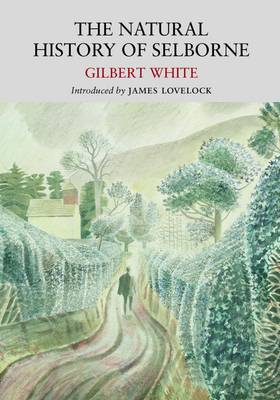 The Natural History of Selborne
Gilbert White
#219069
Through his long-held diaries and nature journals, Gilbert White has provided us with an account of how changes in global climate can affect local weather patterns.