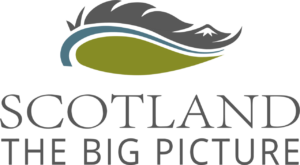 In response to the growing climate and biodiversity crisis, SCOTLAND: The Big Picture is working to drive the recovery of nature across Scotland through rewilding. Using positive storytelling, they hope to inform and inspire change, while also enabling practical rewildling through partnerships and collaborations. They see a role for everyone in creating a wilder Scotland, with a vision of a vast network of rewilded land and water where wildlife and people flourish.
Executive Director, Peter Cairns, has kindly taken the time to answer a few questions for us.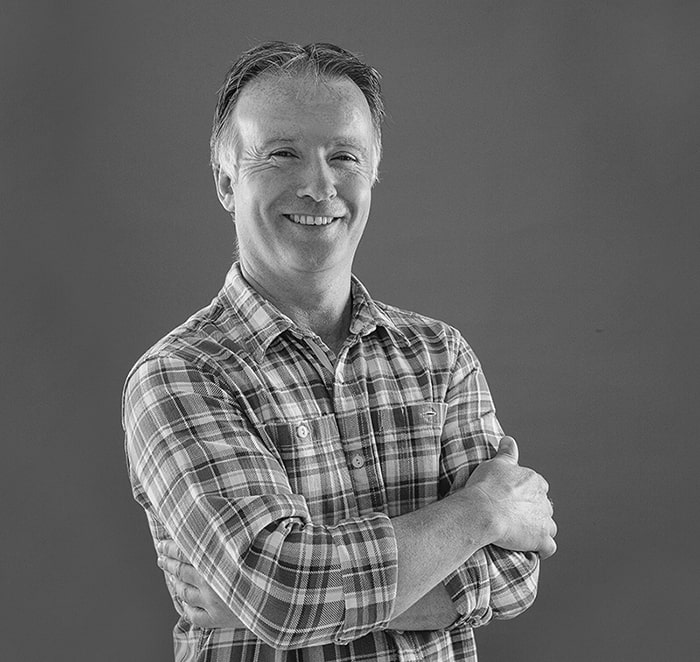 ---
Could you tell us about the work that SCOTLAND: The Big Picture does and how the charity began?
Our core team has been involved in environmental communications for more than two decades so when the rewilding story really started to gain momentum in Scotland, probably about a decade ago, we were well placed to document it. The 'R' word (rewilding) remains contentious to this day, but as we embraced it at an early stage, we gradually – and unwittingly – became the voice of the movement, or at least one of them. That gave us a platform and in 2019, we became a fully-fledged charity, working to drive the recovery of nature across Scotland through rewilding, in response to the growing climate and biodiversity crises.
One part of your vision is creating a future for Scotland where people thrive, but development and industry can sometimes be in contention with wildlife. How do you think a nature-based economy could allow for long-term restoration of habitats without negatively impacting communities?
Pitching people against nature helps neither. We need to look for new ways to marry our economic systems with our ecological systems.
We believe the transformational recovery of nature can only be achieved with the support of local communities – rewilding will only work if people can see social, cultural and economic benefits that work in tandem with ecological recovery.
The original principles of rewilding were founded on the '3C's' – cores, corridors and carnivores, and there's no reason why such a model can't be explored in Scotland. 'Cores' means areas that are effectively given over to nature, allowing natural processes to shape and govern the land. Around these could be buffer zones, where a high degree of ecological functionality is maintained, but a range of nature-based economic activities, such as payments for natural capital, wild produce and diverse nature-based experiences, help support vibrant communities.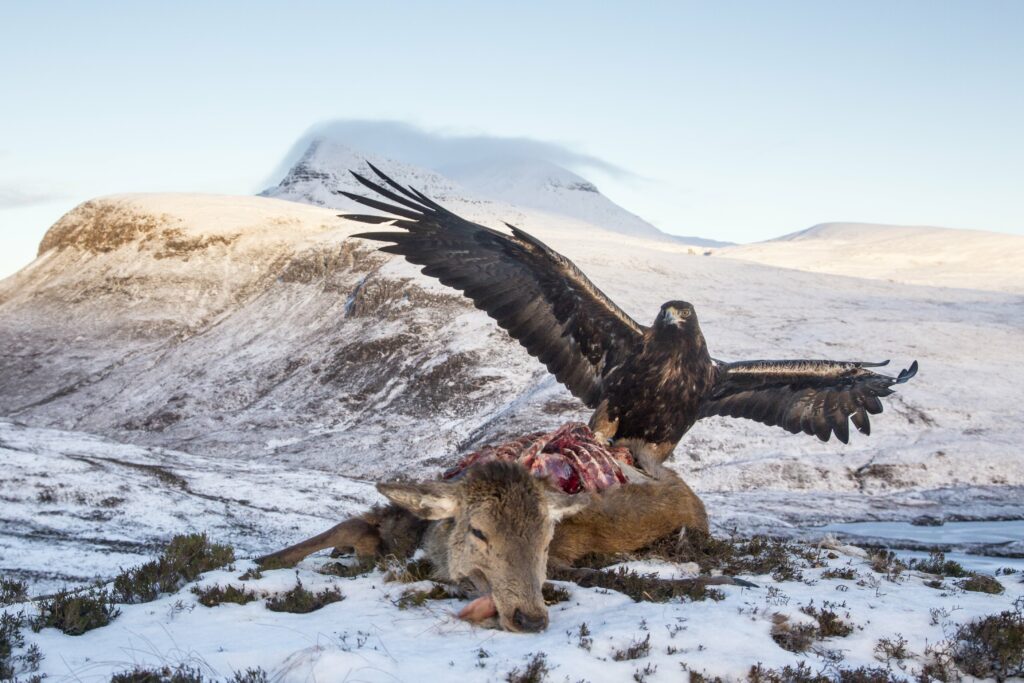 SCOTLAND: The Big Picture was a founding member of the Scottish Rewilding Alliance, how have you found the reception of this alliance amongst organisations? Are they generally in favour of large-scale rewilding in Scotland?
Rewilding has come to mean different things to different people and that can be a challenge, but it also provides opportunity for it to be rolled out at different scales and settings, while still making a valuable contribution to nature recovery. The members of the Scottish Rewilding Alliance are all at different stages on their journey, but all recognise that the traditional models of conservation have failed to arrest and reverse ecological decline, and are committed to a fresh, more ambitious, more holistic approach.
Outside of the Alliance, there is a growing appetite for change across Scotland, as land managers look at the social, political and economic horizon, and realise that business as usual is not an option.
Your upcoming feature-length documentary, Riverwoods, reveals the perilous state of Scotland's salmon and presents the inextricable relationship between fish and forests. What are the main threats to this species and Scotland's rivers, and why is salmon such a valuable species for forest ecosystems?
Atlantic salmon is a modern-day canary in the mine – an indicator of ecosystem health. The reasons for its spectacular decline, like so many species, are many and complex, and this film doesn't attempt to address them all. Instead, Riverwoods tells the story of salmon – young salmon in particular -in our rivers, and carries a simple message: The health of our rivers and all the life within them, is directly dependent on the health of the landscapes through which they flow.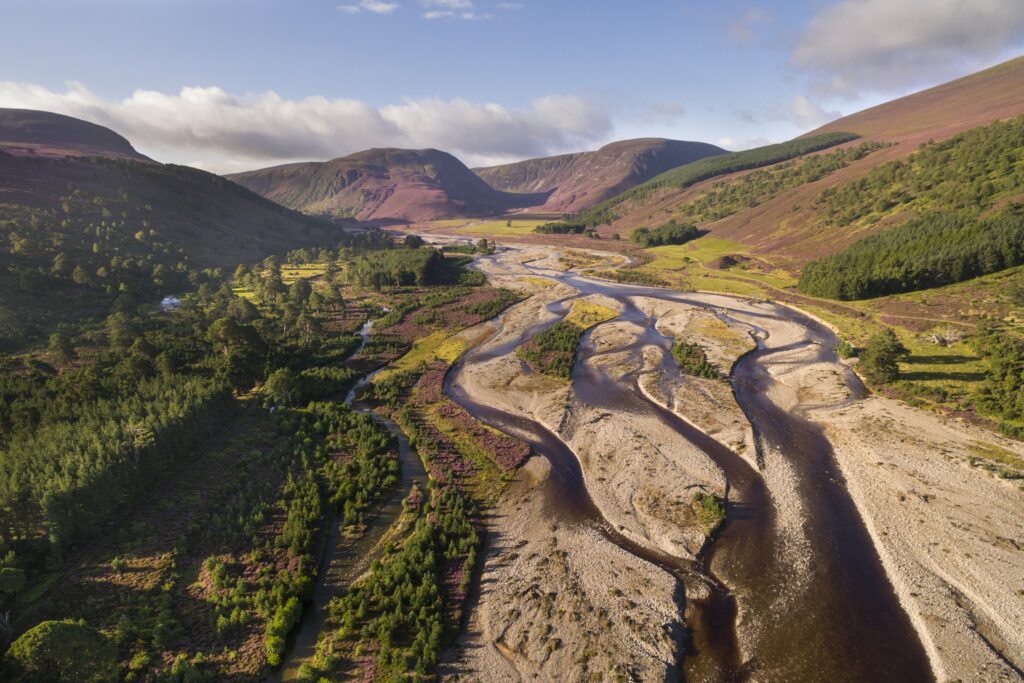 Perhaps to set the scene, I can quote from a recent article we produced on this very subject:
6,000 years ago, a rich, dynamic woodland ecosystem stretched across 60% of Scotland's land area. These were diverse forests of Scots pine, oak, rowan, birch, aspen and willow; a complex community of shrubs and bushes, tall trees, tiny trees, dead and dying trees, all intertwined in a constantly evolving system.
Flanking Scotland's rivers and lochs, these woodlands were shaped by beavers, creating fresh coppice growth, new wetlands and backwaters, raising the water table and toppling insect-laden trees into and alongside the river. The decaying timber provided food and sanctuary for more invertebrates, as well as casting dappled shade across the river's surface.
Spent salmon, exhausted after an epic journey from freshwater to sea and back again, fed brown bears, wolves, eagles, ospreys and otters, before the precious marine nutrients found in their carcasses, were taken up by the soil nourishing fresh plant and tree growth.
In other parts of the world, the connectivity between river, forest and ocean, and the bountiful runs of salmon that still persist, creates a living, breathing, working system. Here in Scotland, just 3% of our native forest remains, clinging on in isolated, lonely fragments and despite their reputation for beauty and drama, the glens through which our rivers run, are often bare and treeless, reflecting the centuries of ecological decline that we have come to accept as normal.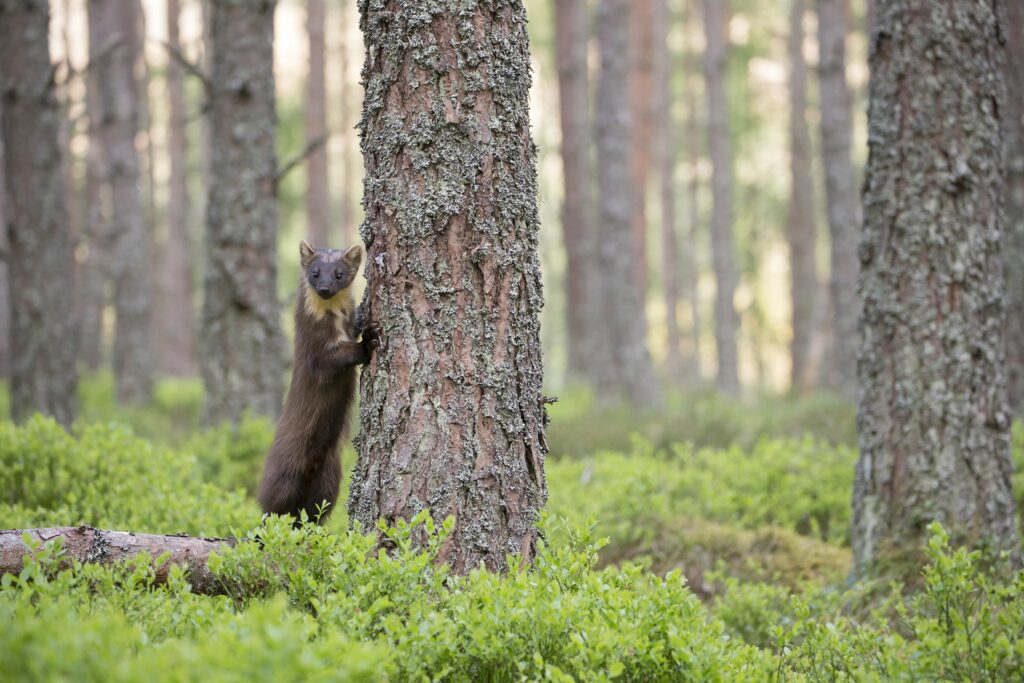 How do you think Scotland's river catchments can be restored? What changes need to take place?
Fundamentally, we need to perceive and manage river catchments as a complete ecological system and not as a series of individual species and habitats. No species exists in isolation and again, the health of our rivers is dependent on the health of the surrounding landscape.
More immediately, many of Scotland's rivers are getting warmer, some approaching the lethal limit for young salmon, so these fish are crying out for the trees that once shaded and nourished them. The roots of trees like alder and willow, which can live in the water, protect fish from the sun and provide hidey-holes during high flow events. Tree roots help stabilise riverbanks and woody structures like fallen trees in the river, create deep pools and riffles providing salmon with the structurally diverse riverbeds they favour. A lack of overhanging trees also reduces insect numbers which in turn, means less food falling from branches into the mouths of hungry fish.
For people inspired by your work, how would you suggest they get involved?
We normally recommend 3 actions:
WILD YOUR SPACE: It's easy to imagine rewilding at a landscape scale but this is a journey that offers space for everyone. Parks, gardens and public spaces can all make a valuable contribution to a landscape rich in nature and passionate individuals and communities are already working together to create more space for bats, bees and butterflies. Everyone can get involved.
MAKE SOME NOISE: Rewilding is as much a change in mindset as it is a physical change to the land or sea, so it's good to talk. Most people don't realise that Scotland has become a nature-depleted nation. Talk to family, friends and work colleagues about the potential of a rewilded Scotland for nature, climate and people. Encourage them to join our Big Picture community.
PUT YOUR MONEY TO WORK: There are many ways to invest in rewilding. You can support businesses such as local farms that are working to restore wildlife, or nature tourism operators who donate part of their revenues to rewilding. And of course, you can help make more rewilding happen by supporting organisations like SCOTLAND: The Big Picture.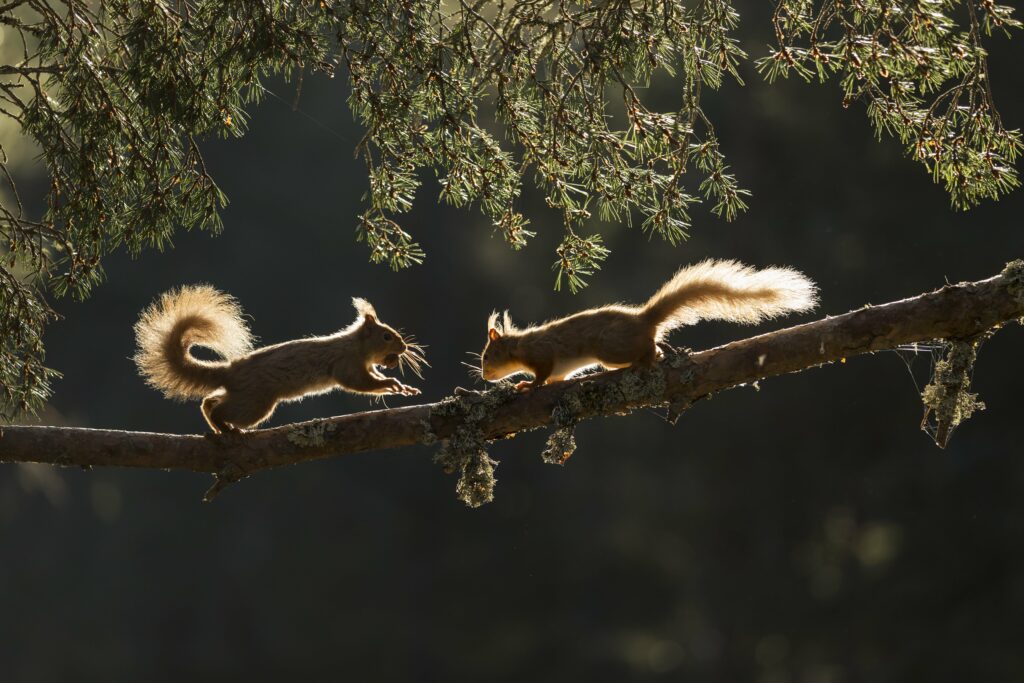 ---
You can find out more about SCOTLAND: The Big Picture from their website and by following them on Facebook and Twitter.