The South West Marine Ecosystem conference series has been running for more than a decade, bringing together those involved in marine conservation, scientists and managers to share information to improve understanding, future monitoring and management.
This series of webinars on the state of the south-west's seas presented a number of topics, including cetaceans, climate change, seals, south-west fisheries in 2021, marine and coastal birds, fish and turtles, oceanography and plankton, seashore and seabed, water quality and marine protected areas. These webinars give a well-rounded update on the south-west marine ecosystem, its processes, challenges and successes. We were very pleased to be able to support and attend this series of webinars. Below is a summary of some of the engaging and thought-provoking talks from what was an insightful and educational programme.
Seals:
The Cornwall Seal Group Research Trust (CSGRT), who work to survey, record and process data for the identification and monitoring of seals within the south-west, discussed the current state of the grey and common (harbour) seal populations in the region. The webinar highlighted the threats seals face in south-west waters, including entangling and disturbances. There was a large number of disturbances seen in 2021, with almost 1,500 seals affected. These disturbances can be caused by a number of human activities, including noisy walkers, dogs, beachgoers, kayaks, SUPs, small watercraft, commercial fishing boats and local trip boats. The impact of instances such as entanglement and disturbances are cumulative, having severe consequences on the survivability of seals.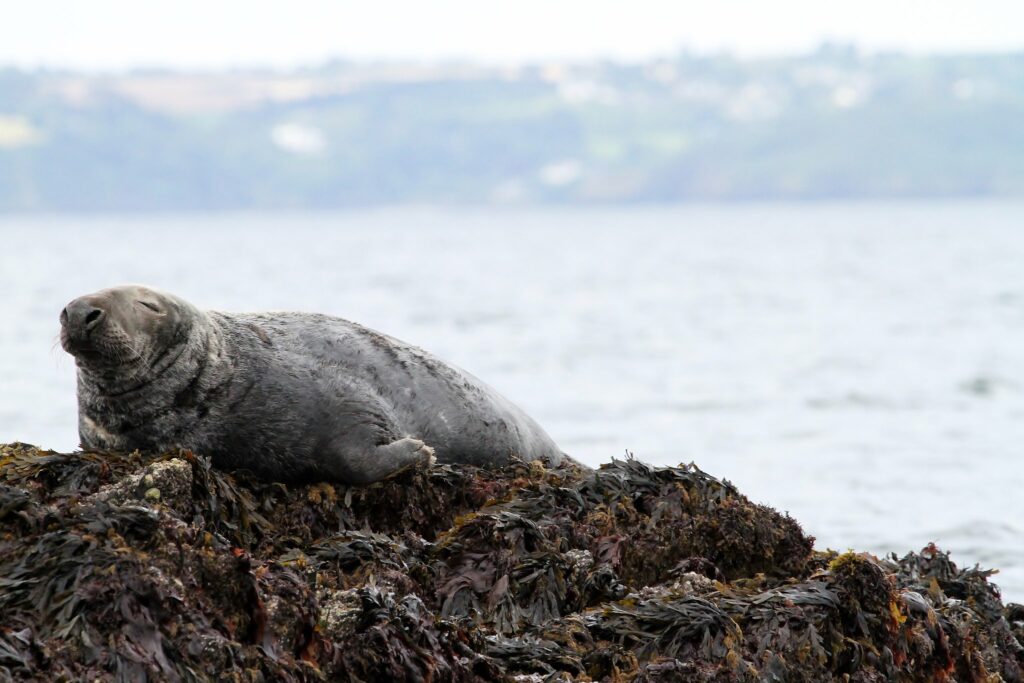 Marine impact deniers, apathy, misconceptions and the general prioritisation of humans over wildlife seriously impact the conservation efforts for seals in the UK, but CSGRT are working to counteract this within the south west. Through conservation activities, censuses and public awareness campaigns, the CSGRT has managed to promote best practices amongst a number of companies to reduce their chances of causing disturbances. They have also been working with Natural England and National Trust to install trail cameras, checked and monitored by a local volunteer, to record the response of seals to the presence of people.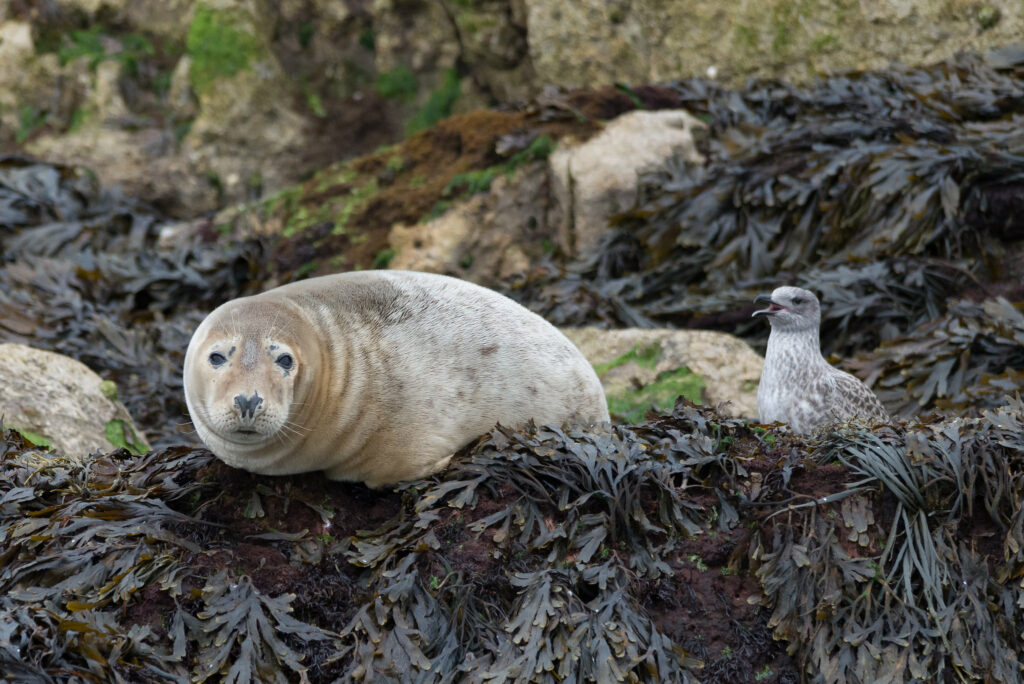 Marine and Coastal Birds:
The south-west marine ecosystem is home to a vast number of seabirds. Regionally, there is also a mixed picture of the health of seabird populations, with population recovery and decline in different species across Lundy, the Isles of Scilly, Cornwall, Devon and Dorset.
In 2021, RSPB staff and volunteers reassessed the abundance and distribution of cliff-nesting seabird populations on Lundy, forty years after the initial census in 1981. They found over 27,000 breeding seabirds on the island, mainly auks and Manx shearwaters. In 2000, the seabird population was approximately 6,000, but since the removal of rats in 2004 populations have been able to make an amazing recovery. Historically, however, the area supported around 80,000 birds, suggesting that further conservation efforts and surveys are needed.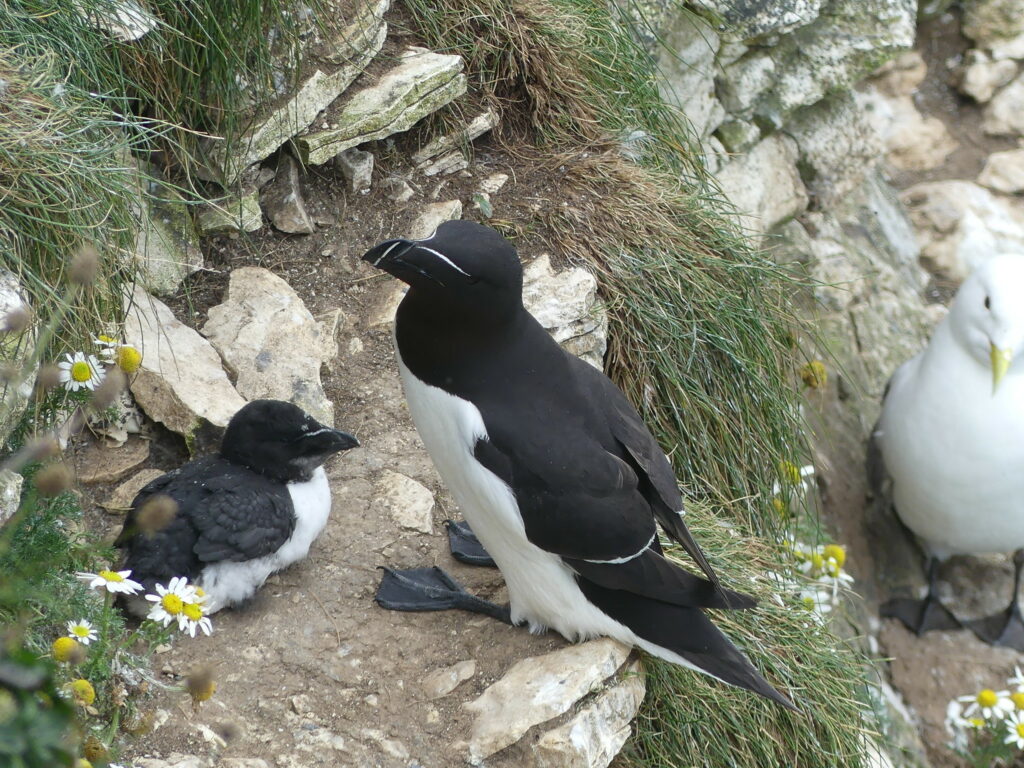 In the Isles of Scilly, rat removal on certain islands has also contributed to an increase in some seabird numbers and breeding success, such as for the Manx shearwater. The number of breeding pairs of kittiwakes, however, has been declining over the last few decades, and last year, for the first time in living memory, there were no kittiwakes nesting on the Isles of Scilly.
In Cornwall, Devon and Dorset, certain seabirds are also declining, including a steep decline in the main wintering population of black-necked grebes in Carrick Roads, Cornwall. There is no obvious reason for this decline, as there are fewer disturbances and better management of the area.  In Exmouth, Devon, occupied kittiwake nests have been increasing since 2000, but their breeding success has been reducing since 2018, from an average of 1.05 to 0.43 overall across all 3 plots monitored. In Dorset, several species are struggling, even with close management and conservation. On Chesil Beach, only 3 little tern chicks successfully fledged from 48 nests, 155 eggs and 102 chicks.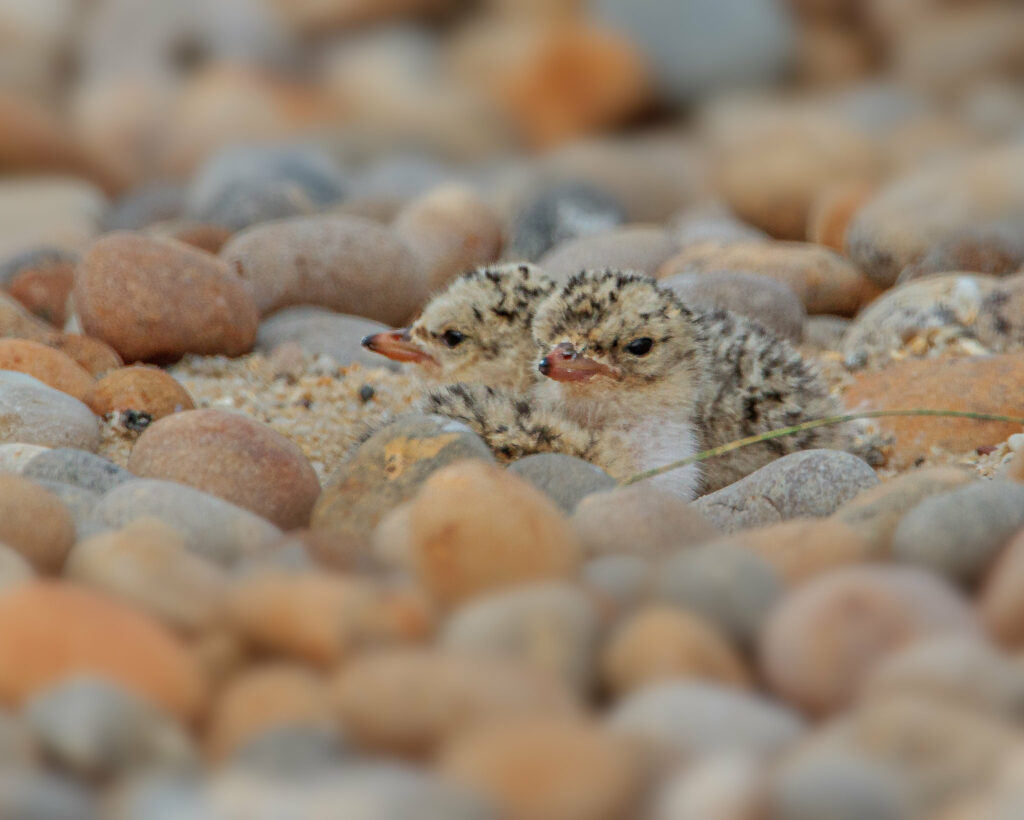 In the near future, there are several key areas that need addressing to help seabird conservation efforts in the south west. More standardised recording is needed in key estuarine sites, to ensure that there is proper data on populations such as the black-necked grebes. Additionally, there needs to be closer monitoring and increased take-up of nest recording for widespread seabirds, as well as management of possible tourism disturbance.
Seashore and Seabed:
Using information harvested from observations on social media and other sources, Keith Hiscock of the Marine Biological Association presented the state of the seashore and seabed of south-west seas in 2021. By comparing current sightings with previous records, such as the recording of Poecilochaetus serpens in 2021, where it was previously noted in 1902, the persistence of species and biodiversity within these areas can be analysed. They were able to see the gains and losses of species on the seashore and seabed, for example lower numbers of crawfish (Palinurus elephas) in areas where significant numbers had been seen in the last few years, and increases in abundance and extent of other species, including Zostera noltii and Z. marina.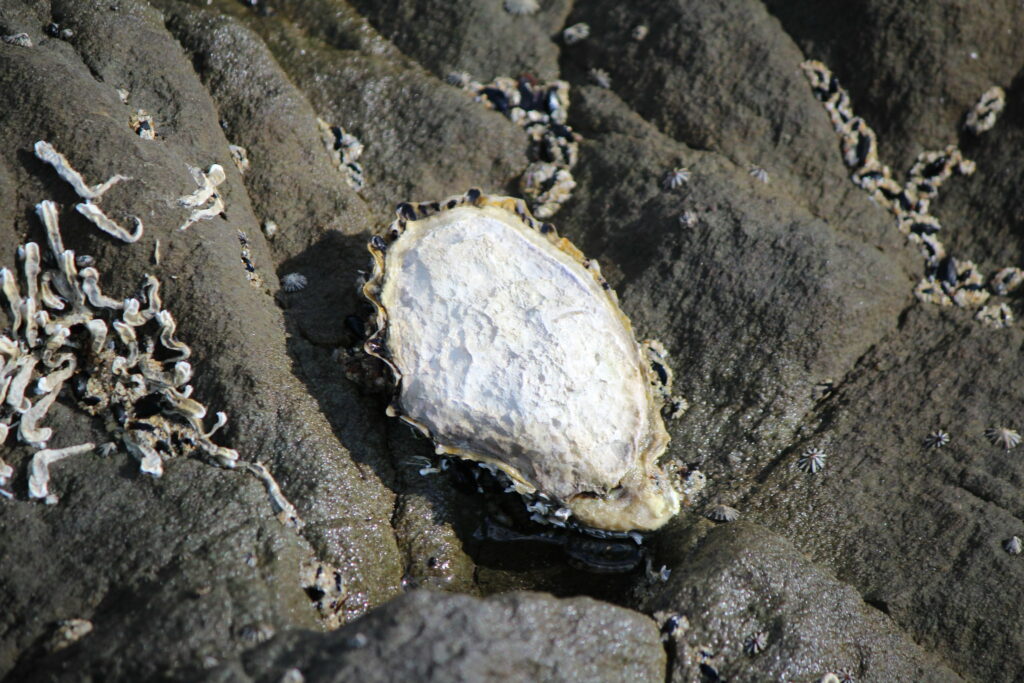 They were also able to note the presence of new species within areas of the south west, including the Mediterranean feather duster worm (Sabella spallanzanii), and the increasing abundance and extent of non-native species, such as the Pacific oyster (Magallana gigas). The number of non-native species within south west waters has continued to grow, with the range and abundance of some species already present also increasing. The very slight increase in the presence of warm water species suggests that ocean warming is having an effect, but it is not having a marked impact on biota composition. Overall, this webinar called for a better process for the systematic recording of events and change in south-west seas.
Our thoughts
This year's webinar programme was an enlightening insight into the ecosystem of the south west, as well as the ongoing conservation efforts undertaken by multiple different groups and volunteers across the region. For those who were unable to attend the live lectures this year, recordings of each are available on the South West Marine Ecosystems youtube channel. Further information about conferences can be found on their website, along with an archive of their previous conferences.