The Species Recovery Trust is devoted to preventing the loss of some of the rarest plant, insect and animal species in the UK, with their primary aim being to remove 50 species from the edge of extinction by 2050. With a team of highly skilled conservationists and passionate volunteers, the Species Recovery Trust has been doing targeted recovery work for the past 10 years, and many species are now showing an increase in their population numbers for the first time in decades.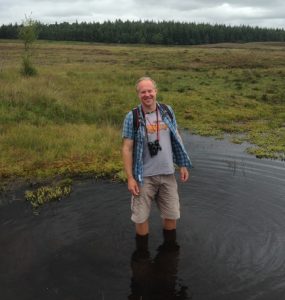 We spoke to Dominic Price at the Species Recovery Trust about how the trust is working to save some of the most endangered species in the UK, some of their success stories, the challenges they face as a charity with COVID-19 and how you can get involved and support their work.
---
Could you introduce the Species Recovery Trust to us and summarise your main goals as a charity?
The Species Recovery Trust was founded in 2012 with the goal of saving some of the UK's most endangered species. We cover a small number of species but base our work on a 30-year workplan, allowing us to plan work decades ahead, and start these species on the long and often slow road to full recovery. Our broader goal has been to develop the most cost effective way of doing this long term work, generating as much of our funds as possible through our own commercial activities (training and consultancy)   which would allow us to de-couple from the larger funding streams and sustain the work, however bleak the funding climate may become.
One of your main aims is to remove 50 species from the edge of extinction in the UK by the year 2050. How did you choose which of the 900+ UK species that are currently under threat were the most critical to focus on?
With some difficulty! In essence we started with the IUCN red list and worked our way down from the top. It soon became clear that with certain species, like Atlantic Halibut, we were unlikely to be able to do much from our bases in the English countryside, so we started to focus in on terrestrial species with a limited distribution, and by researching the ecology for those we could see which species were likely to respond well to the sort of onsite habitat restoration work we specialise in. There was obviously a fairly significant political element, in not wanting to tread on any toes of people who were already carrying out established work. So there was much dialogue with other small NGOs and from there discovering the main species that have fallen through the gaps of others work. We currently work on 22 species and have three in development, so still have vacancies for another 25!
There were times when it can be deeply depressing looking at the Red List, with the sheer amount on there, but we knew we would always be a small player and it was just a case of picking a handful and then making sure we did the best possible job to save them, while trying not to feel too despondent about the current mass extinction and the number of species likely to be caught up in that.
What key environmental policy changes do you think would have the biggest impact on preventing species extinctions in the UK?
After 20 years of working in the sector I'm not the biggest fan on policy changes. When I started, the Biodiversity Action Plan (UKBAP) was the big driver. Borne out of the 1992 Rio Earth Summit it was an ambitious and hugely exciting bit of work to be involved in. It then started to become clear that the vast majority of targets would be missed, but instead of examining why this happened and putting more resources into it, it was left to quietly die a death, and over the years has been replaced by a whole new raft of policies and goals. I know there's people doing amazing work in Whitehall to keep lobbying and campaigning for better policies, but I feel for us as a charity the most meaningful work we do tends to be out in the field, with either a quadrat or a pair of loppers. It's important to keep your eye on the bigger picture, but sometimes the best place to be is very much on the coalface in the exact location where these species are dying out. This has been also been a personal decision for the members of the team, as we all feel we're at our best doing fieldwork and not stuck behind a computer!
The work of the Species Recovery Trust is obviously ongoing, but what would you consider to be your biggest success story so far?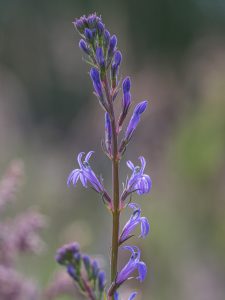 When we started working on Starved Wood-sedge there were just 32 plants at two sites left in the wild. I had previously been involved with this species through Plantlife's Back from the Brink programme and knew how perilously close we were to losing this plant from the UK (it went extinct in Ireland in the 1990s and is not faring too well  in Europe). After eight years we now have four sites, and over 330 plants – it is still not 'saved' but it's well away from the brink of extinction. Another great moment was when we took on the management of the last known site in Hampshire for Heath Lobelia. We spent three days with work groups clearing scrub off the site, thinking the most likely scenario was to repair the habitat with a view of one day re-introducing plants, and the following summer 660 plants came up where the seedbank had been regenerated. Sadly, following this disturbance the population has dropped back down to 40, reminding us that a species conservationist's work is rarely done!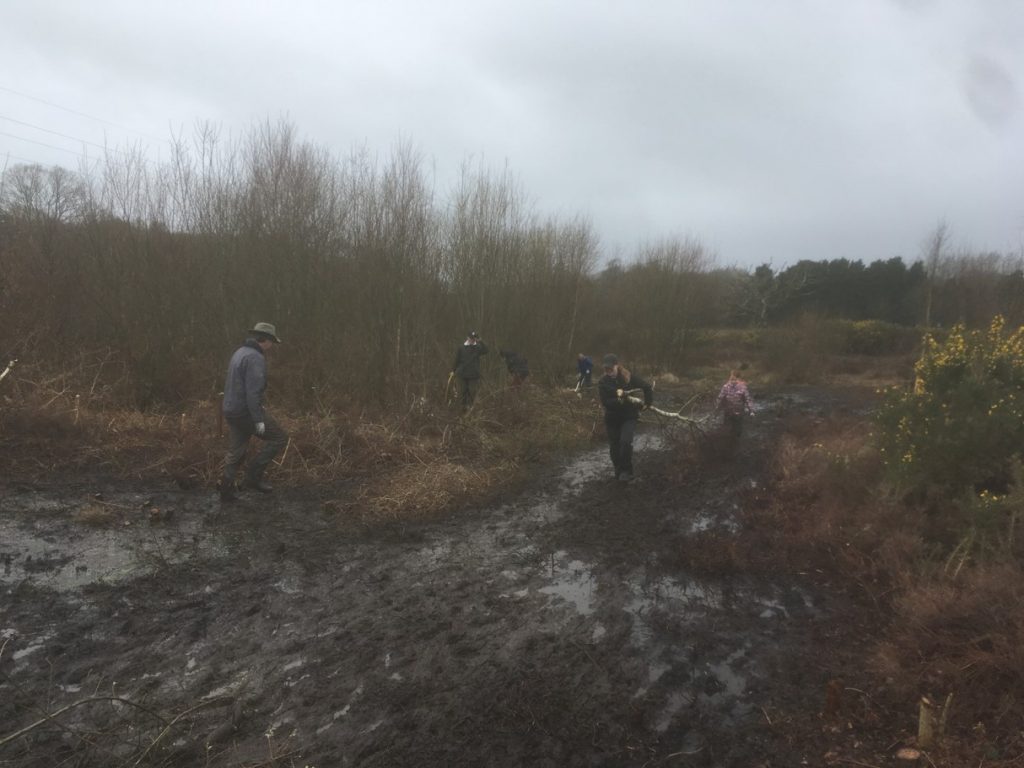 The Covid-19 pandemic has affected individuals, communities and organisations in a myriad of unforeseen ways. How have you been challenged this year and how have you coped with these challenges?
One of our strengths as a charity has been that we draw over half our funding from running training courses. It's the best money as we can spend it on what we want when we want with no deadlines or funding reports, and if you book onto one of our courses your booking fee could be put to use within a week hiring contractors to manage a site, or paying the mileage for a volunteer to monitor a network of sites. We did have a contingency fund in case one year we couldn't run as many courses, but never predicated a scenario where we had to cancel every single one of them, so this has obviously hit us hard. However, we are extremely lucky in that when we set the charity up we always tried to keep our running costs to virtually zero; we already all work from home and all of us do other jobs alongside our work for the trust, so in 2020 we were able to effectively batten down the hatches and with the additional help of the amazing furlough scheme we have managed to stay afloat. We've also had some incredible support from charitable trusts like the Halpin Trust and Hennock Law Trust, which has been a lifeline in these difficult times.  But at this time no one is sure if training courses will be able to happen in 2021, and there are now so many charities desperately competing for the remaining funding sources, so uncertain times lie ahead.
Are there different ways that people can get involved with and support the Species Recovery Trust? (e.g. options for those with spare money but little time and vice versa).
We are always looking for species monitors – people who take on a site, preferably close to where they live or go on holiday and can do species counts for us each year, and lots of people gain a huge amount of satisfaction of being the person to keep these sites going. If you purchase a copy of the Field Guide to Grasses, Sedges and Rushes (and the hopefully forthcoming Field Guide to Bryophytes) 100% of the profit goes directly to our work. Alternatively, if you're feeling generous you can sign up as a paid supporter (there's a free option too) and you'll get updates of all our work, as well as knowing your money is going straight to saving some of our rarest plants and animals.
---
You can find out more about the Species Recovery Trust from their website and by following them on Facebook and Twitter.