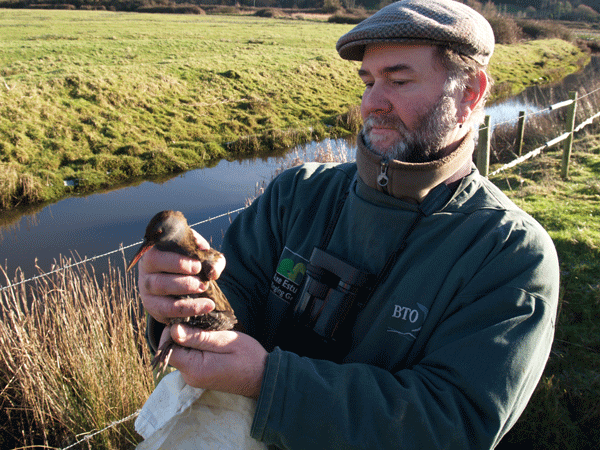 Tell us a little about your organisation and how you got started.
Third Wheel Ringing Supplies has been trading for about two years and comprises myself and my wife, Mary. We make a small range of equipment for ringers, specialising in traps and particularly trying to fill gaps in the market. Traditionally much of this sort of equipment has either been knocked together by ringers themselves or imported (expensively) from Europe or North America.
Our range is still very small, but it is gradually expanding as we develop more products. Product development is very slow however as, with bird safety being so important, any new product has to be extensively tested before it can be offered for sale. Nevertheless a slightly expanded product range should be launched in the coming months. Our manufacturing ethos is based on quality; never knowingly making sub-standard equipment in the quest for cheaper production costs. Hence our products are not the cheapest available, but they might be the best.
The business started when I took voluntary redundancy from my job. Having worked for (among others) The Wildlife Trusts, RSPB and Local Authorities as a nature reserves manager for 30 years, I was ready for a change. I've always liked making things and have a good grounding in engineering which, together with my interest in bird ringing, led onto me making various bits of ringing equipment for my own use and thence onto a small business, making equipment for other ringers.
Why Third Wheel? Well, we had to call it something and, having a slight obsession with classic motorcycles, particularly those with sidecars, the name seemed to fit us as a family.
What challenges do you face as an organisation working in the ecology sector?
One of our biggest challenges has been to persuade ringers not to rely so heavily on mist nets all the time. Although mist nets are very effective for many species and situations, they still have their limitations and traps can often be just as effective or, for some species, the only method of capture. Increasing numbers of ringers are starting to appreciate the value of different trap designs and, as traps form the mainstay of our business, we see this as a good thing!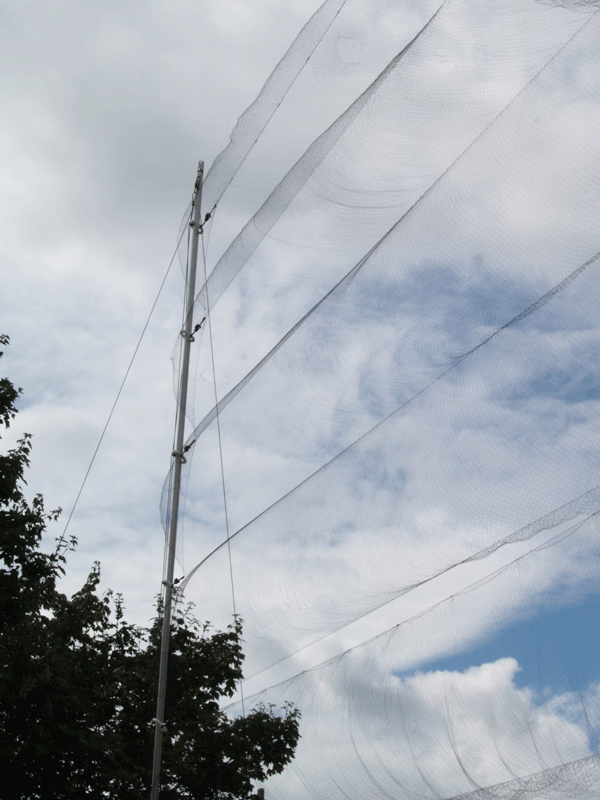 What do you consider the most important achievement of your organisation in recent years?
On a purely personal level, Third Wheel's most important achievement has been that, after only two years of trading, it seems to be working as a business. Although I have a passion for what I do, it still has to pay the bills and, for the time being at least, it is doing just that.
It has also been particularly gratifying to have our equipment used to great effect in a number of research projects worldwide. In addition to various projects in Europe, Third Wheel traps are used for chickadee research in Florida, grey jay research in Alaska and snow bunting research in the Canadian Arctic.
Nearer home, highlights have been a customer who caught a dunnock within 7 minutes of the postman delivering one of our traps and another who, on taking delivery of a new prototype, caught 55 linnets on the first morning.
What is your most memorable wildlife encounter?
Having been pursuing wildlife for nearly my whole life, I've been lucky enough to have many memorable wildlife encounters, which makes choosing a favourite rather tricky.
I've visited Svalbard (what we used to call Spitsbergen) in the High Arctic many times, as a leader of study tours. Here the memorable wildlife moments come thick and fast with polar bear, Arctic fox, beluga whale and countless breeding auks, wildfowl and waders against a stunning scenic backdrop.
On the bird ringing side of things, my best and most memorable ringing sessions have been catches of wigeon, teal and other wintering wildfowl as part of a cannon netting team. Wigeon are amazing little ducks and to ring one in Devon which probably breeds in central Russia is a real privilege.