Rails, from the family Rallidae, are small- to medium-sized birds and include crakes, coots and gallinules. They can be found in most terrestrial habitats, but the most common are marshland and dense forests. They are present on every continent except Antarctica and are generally omnivores, consuming invertebrates, fruits and seedlings. Typically, they prefer dense vegetation near bodies of water, such as lakes, rivers or swamps.
This is a large family with around 130 species. We have several resident species in the UK, as well as a number of migrants and occasional visitors. Identification of rail species relies on plumage, leg and frontal shield colouration (if present), and their calls. Binoculars and scopes are useful for spotting these features from a distance. Juveniles and chicks will often differ in appearance from adults, therefore a guide covering these life stages is also helpful.
How are rails faring?
Due to hunting, egg collection and habitat loss, many rail species have become extinct and others are endangered. The corncrake and the spotted crake, for example, are classified as Red and Amber under the Birds of Conservation Concern 4. Due to their general flightlessness, they are often heavily impacted by introduced species such as domestic cats. American mink, a nonnative and invasive species in the UK, are a particular threat to moorhen as they can be a main prey item.
Corncrakes are the focus of several conservation projects due to their Europe-wide population declines. Research has shown that increasing the areas of suitable tall vegetation, particularly in spring, autumn and mid-winter, delaying mowing and using certain mowing methods can be effective conservation measures. Up to 60% of chicks are killed by standard mowing practices, due to their flightlessness and reluctance to escape to areas already cut. Since 1992, conservation measures have been implemented on a large scale and have resulted in a partial recovery, from 480 calling males in 1993 in the UK to 1,284 in 2014. However, since 2014, numbers are declining again in Scotland, down by 30% to 870 males in 2019.
Eurasian Coot (Fulica atra)
Distribution: Widespread in England and Wales, rarer in Scotland and Ireland. Numbers are boosted by migrants during winter.
BoCC4 status: Green
Wingspan: 70–80cm
What to look for: The coot is an all-black bird with a distinctive white bill and 'shield' on its forehead. They have yellow and white legs with large white feet that have lobed flaps of skin, which act similarly to webbed feet to aid their swimming.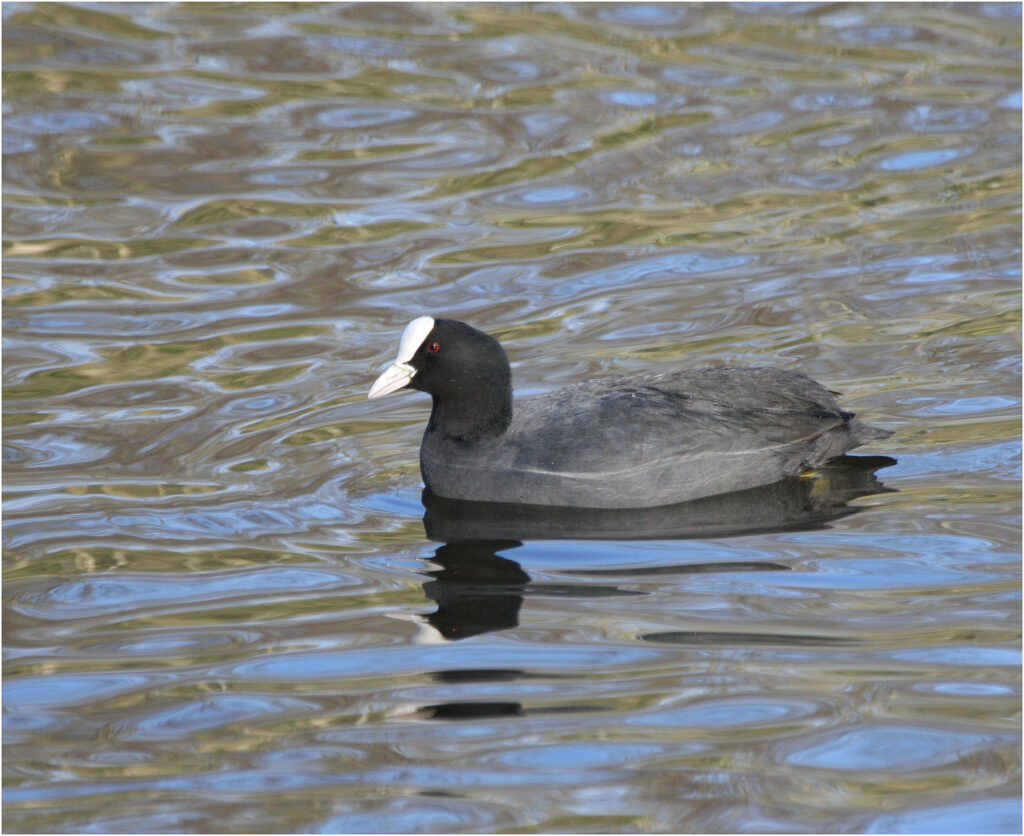 Moorhen (Gallinula chloropus)
Distribution: Widespread in England, Wales, and Ireland, but less common in Scotland.
BoCC4 status: Amber
Wingspan: 50–55cm
What to look for: Moorhens have a similar appearance to the Eurasian coot, with a blackish plumage, which, when viewed close up, is actually dark brown on its back and wings with a bluer underside. However, they have a red and yellow bill, long green legs and white stripes on their flanks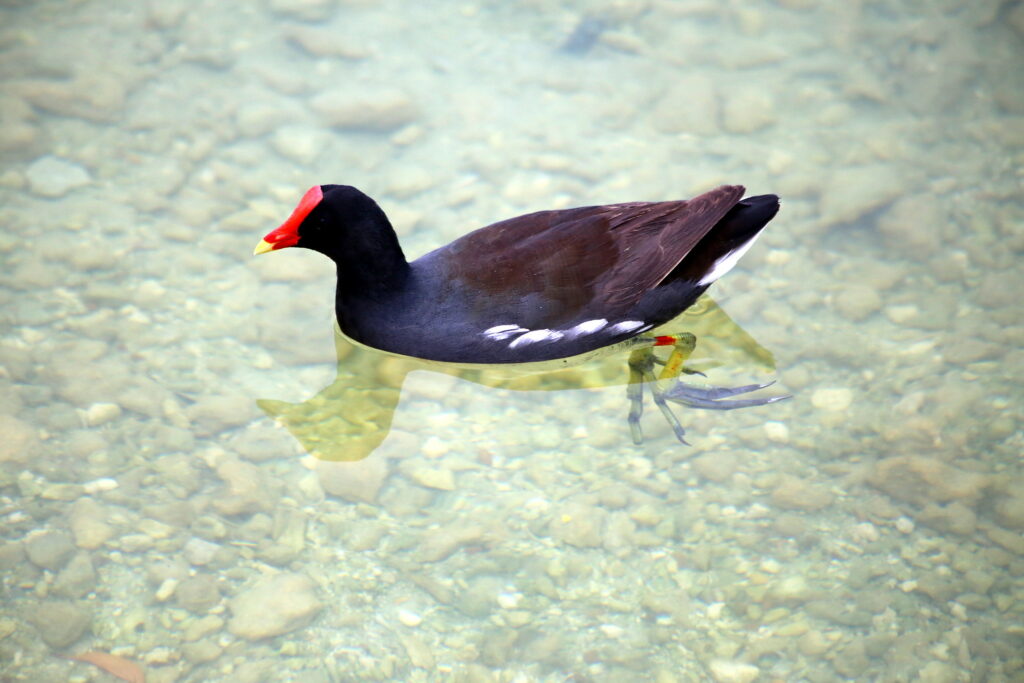 Corncrake (Crex crex)
Distribution: Scarce summer breeding population, recorded in the Western Isles, coastal parts of northern Scotland, parts of Ireland and a few key areas in England.
BoCC4 status: Red
Wingspan: 46–53cm
What to look for: Corncrakes are small birds, slightly larger than a blackbird, with chestnut and dark brown wings and back, a mottled grey to buff underside and reddish-brown and white flanks. Its head is grey, with chestnut eyestripes and a chestnut and dark brown crown. Its legs and bill are pale pink.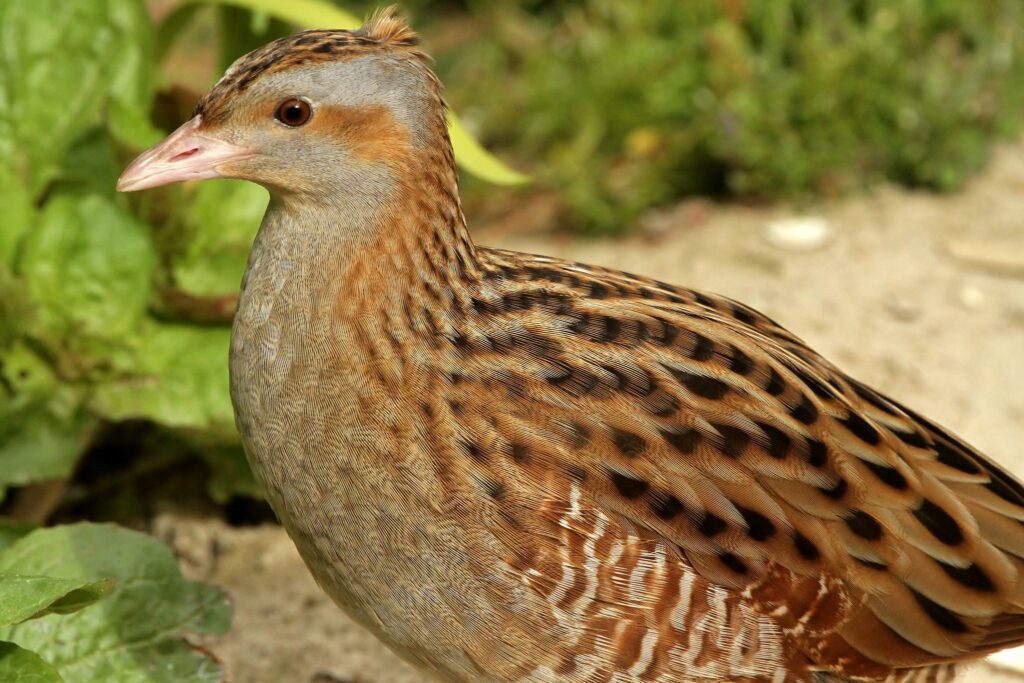 Spotted Crake (Porzana porzana)
Distribution: Scarce, scattered pairs across Scotland and England.
BoCC4 status: Amber
Wingspan: 37–42cm
What to look for: The spotted crake is similar to the corncrake, with chestnut and dark brown wings and back and a greyer underside, but this species is speckled with white throughout and has a buff undertail. It has a similar grey head, chestnut and dark brown crown and chestnut eyestripe. Its legs are yellowish-green and its bill is a mix of orange, yellow and grey.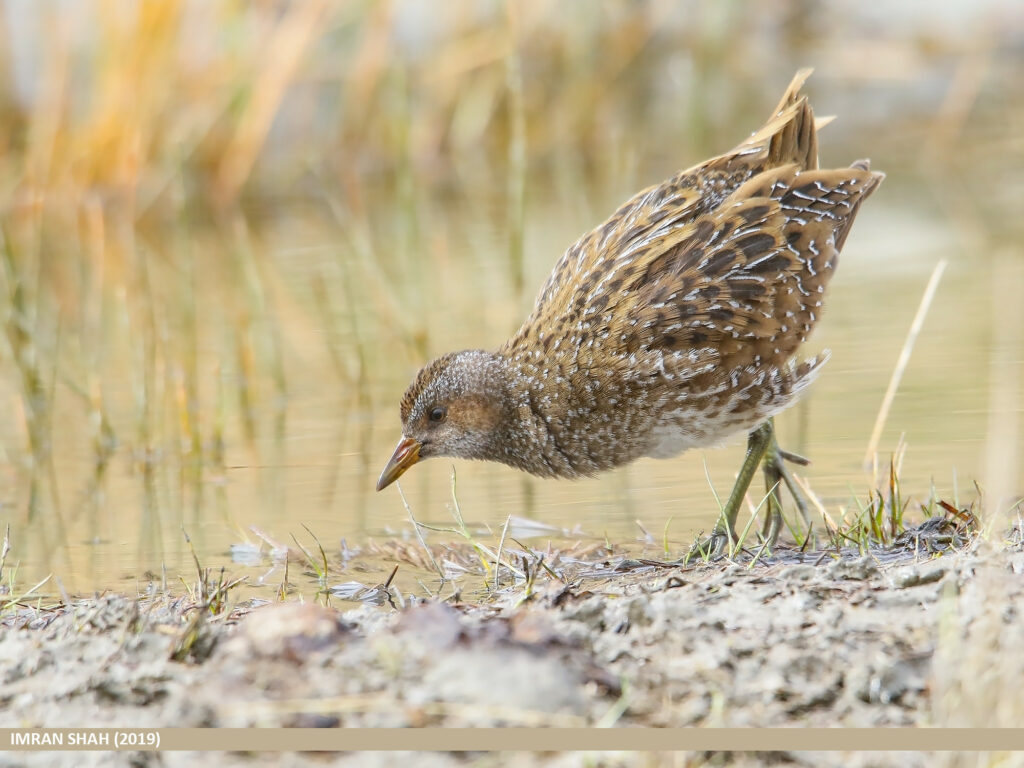 Water Rail (Rallus aquaticus)
Distribution: Widespread but thinly distributed throughout England, parts of Wales and Ireland. More scarce in Scotland and absent from upland areas.
BoCC4 status: Green
Wingspan: 38–45cm
What to look for: Their back and wings are chestnut and dark brown, with a grey underside and face. They have black-and-white barred flanks, a chestnut and dark brown crown, a long, red bill with a darker upper part and greyish-pink legs.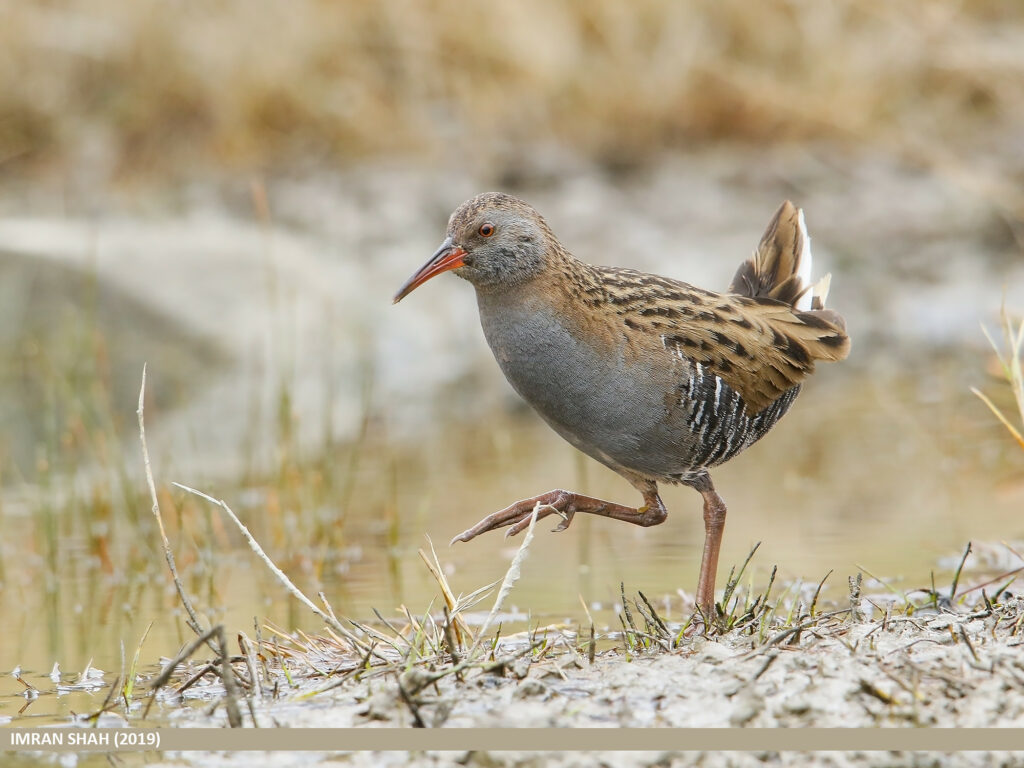 Sora (Porzana carolina)
Distribution: Occasional visitors, small number of records around England.
Global status: Least concern
Wingspan: 38cm
What to look for: The sora has a brown back marked with small black and white lines, a blue-grey underside and face, a short yellow bill with black markings at the base and yellow legs. Their flanks are barred with white and black.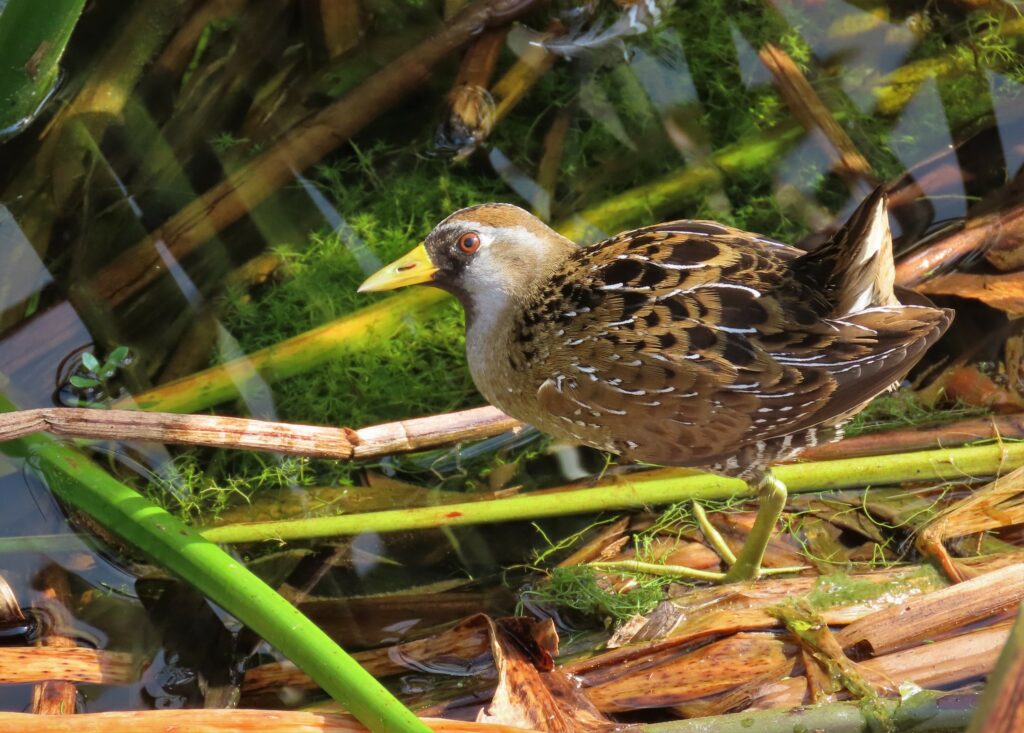 Recommended books and equipment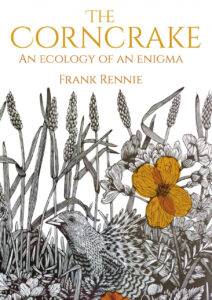 The Corncrake: An Ecology of an Enigma

The detailed ecology of the corncrake, including many important facts about its lifestyle and behaviour, remains mysterious, even among ornithologists. This is the first full-length book to capture all the aspects of corncrake ecology and present this information to non-specialists.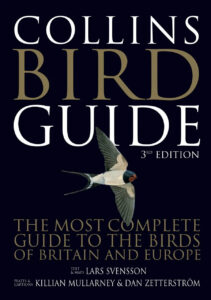 Collins Bird Guide: The Most Complete Guide to the Birds of Britain and Europe
With expanded text and additional colour illustrations, the third edition of the hugely successful Collins Bird Guide is a must for every birdwatcher. The new edition has an extra 32 pages allowing several groups more space and completely or partly new plates with more detailed text.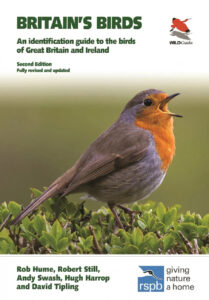 Britain's Birds: An Identification Guide to the Birds of Great Britain and Ireland
A bestselling guide since it was first published, Britain's Birds has quickly established itself as the go-to photographic identification guide – the most comprehensive, up-to-date, practical and user-friendly book of its kind. Acclaimed by birdwatchers of all kinds, from the beginner to the most experienced, the guide has now been thoroughly revised and updated to make it even better than before.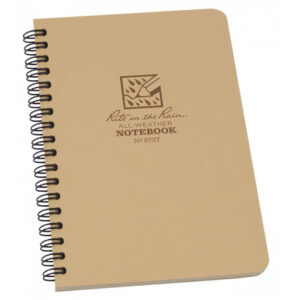 Rite in the Rain Side Spiral Notebook (Small)

This is an environmentally responsible, all-weather paper which will survive anything from torrential rain to extreme heat and humidity. Perfect for making notes when birdwatching.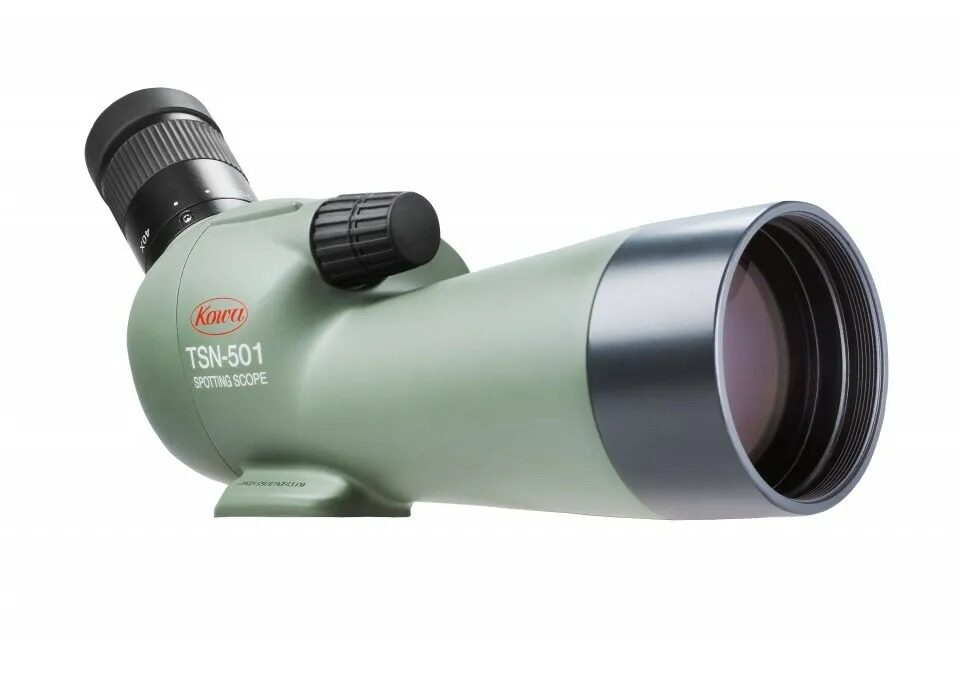 Kowa TSN-500 Series Compact Spotting Scope
Durable, lightweight and with excellent image quality, the TSN-500 series 20-40x spotting scopes are ideal for beginners or experienced birders looking for a portable alternative to heavier scopes.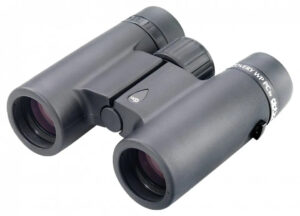 Opticron Discovery WP PC Binoculars
These have an ultra-compact design to make them among the smallest waterproof roof prism binoculars available on the market today. Great for travelling and fantastic for children as young as seven.
This is a pocket-sized green laser designed for use on birding trips. Its green beam will allow you to easily point out the location of a bird to fellow observers whilst remaining safe for both the birds and the user.
Please see nhbs.com for up to date pricing and availability.