Climate change
A new report shows that Australia is funding just one-tenth of its fair share of global climate action. The study by Oxfam and ActionAid Australia is calling on Australia to increase its climate finance commitments to $3bn, ahead of COP27 this November. Currently, Australia has only committed $400m a year between 2020 and 2025 for international climate funding. For Australia to meet its fair share of the dedicated $100bn fund agreed upon in 2009, its contributions must be $4bn annually from 2025.
Both wild and farmed Atlantic salmon are threatened by warming waters. The climate crisis is warming the world's rivers and oceans. As warmer water contains less oxygen and simultaneously speeds up the salmon's metabolism, increasing the need for oxygen, warmer temperatures are reducing salmon fitness, impacting their abilities to adapt to stressors. Studies by the North Atlantic Salmon Conservation Organization have shown that, from 2007 to 2016, only a single salmon survived its first year from 2,000 fertilised eggs, whereas prior to 1990, it would only require 1,000 fertilised eggs.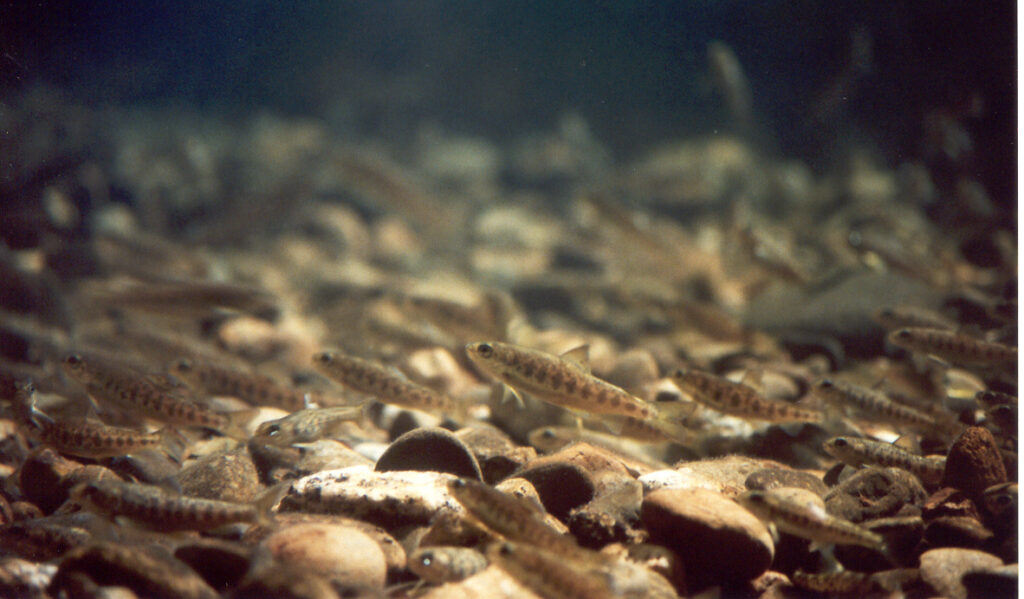 The UN has warned that the world is 'heading in the wrong direction' as the impacts of climate change worsen. The 2022 United in Science report has shown that there are five times as many weather, climate and water-related disasters as there were 50 years ago. The last seven years (2015-2021) have also been the warmest on record, with a 93% chance that at least one of the next five years could be hotter than 2016, the warmest year on record. To meet the 1.5°C goal set out in the Paris Agreement, current emissions reductions need to be seven times higher than they are now.
Research
A study has created a new framework to change how sharks, rays and chimaera species are considered in the design of protected areas. This will hopefully help provide the protection they need in the face of extinction. Sharks are apex predators and play a vital role in the functioning of balanced ecosystems, shaping communities and ensuring biodiversity. They're threatened by fishing practices, either as targets or as by-catch, as well as negative public images which can lead to culls. By ensuring that the most up-to-date information is provided to governing bodies, policies and protected areas can be designed to ensure the protection of these species.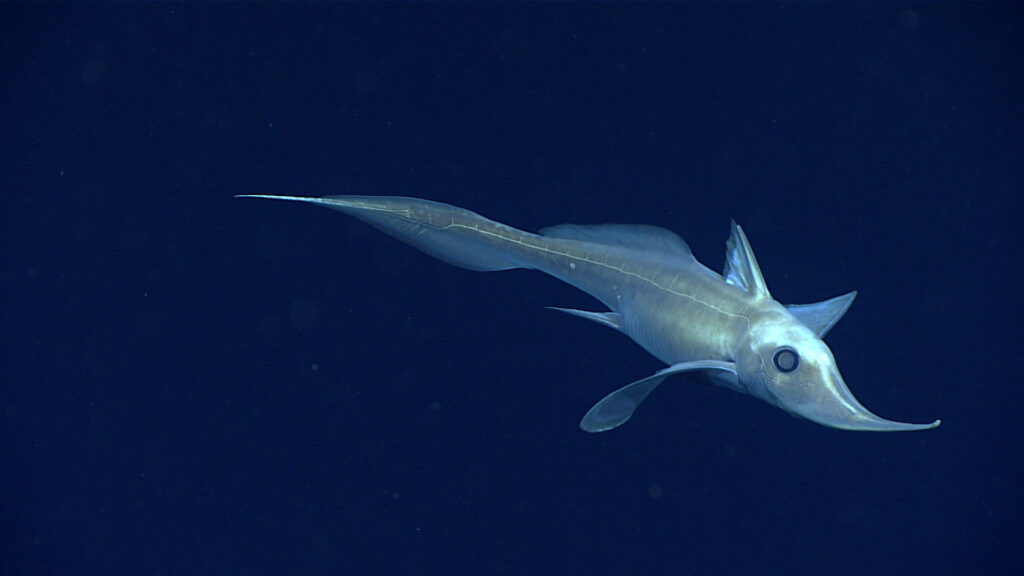 Satellites are now able to measure the thickness of sea ice in the Arctic Ocean all year round. Previously, spacecraft struggled to measure the state of sea ice in summer as the presence of surface meltwater confused instruments. Now, using 'deep learning' techniques, scientists are able to get reliable observations across all seasons. This will help to improve monitoring the impacts of climate change, while also aiding weather forecasting.
Researchers have found the world's oldest heart preserved inside a fossilised prehistoric fish.  The 380 million-year-old heart was made in Western Australia and captures a key moment in the development of the heart found in all back-boned animals. Soft tissues are far less likely to be preserved than bones but the minerals of the Gogo rock formation preserved many of the fish's internal organs, including its liver and stomach.
Conservation
A fungal outbreak is threatening the tricoloured bat with extinction in the US. White-nose syndrome, which disrupts the crucial winter hibernation of bats, is ravaging tricolour bat populations, as well as populations of a dozen other North American species, including the northern long-eared bat. Both of these species have been recommended for endangered designation by  The US Fish and Wildlife Service.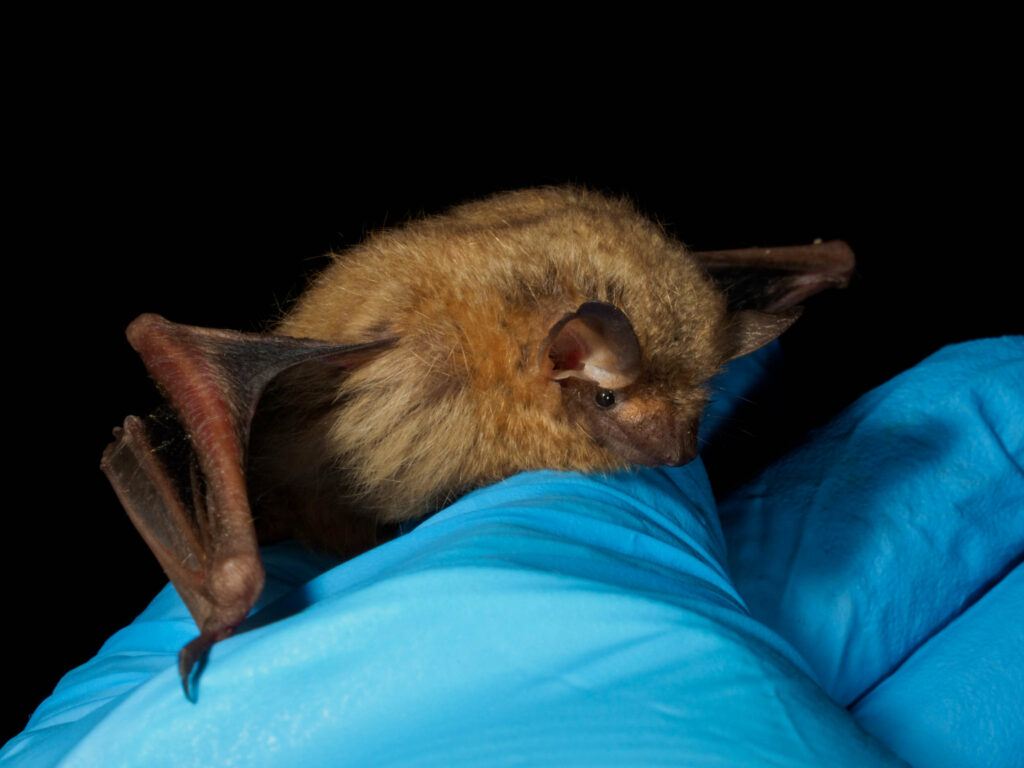 Two adult grey wolves, along with two cubs, have been spotted in Oregon's Cascade mountains, giving hope that the federal protections restored earlier this year are aiding the recovery of this endangered species. After decades of hunting across the US, Oregon recorded only 14 individual wolves at the end of 2009. Since then, following protections from the Endangered Species Act, the population has grown to 175 individuals in 2021.
Cheetahs have been released in India for the first time, 70 years after they went extinct. Eight cheetahs were flown into the northern Indian city of Gwalior from Namibia. They have been released into a fenced enclosure in Kuna National Park for their quarantine period over the next month, before being released into a larger enclosure containing natural prey. Their release into the wild is controversial, particularly as a population boom of another of India's predators, the tiger, has led to increased conflict with people sharing the same areas.
Pollution
A Coalmine wastewater spill has turned a creek in Royal national park, Sydney, to black sludge. This is the third coal pollution incident involving Peabody Energy's Metropolitan mine this year. The Environment Protection Agency of New South Wales have collected water samples and are conducting further assessments to determine the ecological impacts of this event. There is concern that this pollution may impact the state government's plans to reintroduce platypuses to the area.