Conservation
Wildcats are thriving in a Scottish Highlands conservation project with only one death. Nineteen of the cats were released into the wild in the Cairngorms National Park in the summer. Thirteen new kittens that have been bred for the scheme will be released into the wild next summer. Wildcats are one of the rarest and most endangered mammals in the UK. They live in moorland and grassland where they feed on small mammals and ground-nesting birds. Interbreeding with the domestic cat has eroded the wildcat's genetic diversity. They also face threats from feline disease, road collisions and fragmentation of their habitat. A concerted effort by the Saving Wildcats project which brings together the expertise and skills of a range of national and international organisations provides a glimmer of hope for the species in Scotland.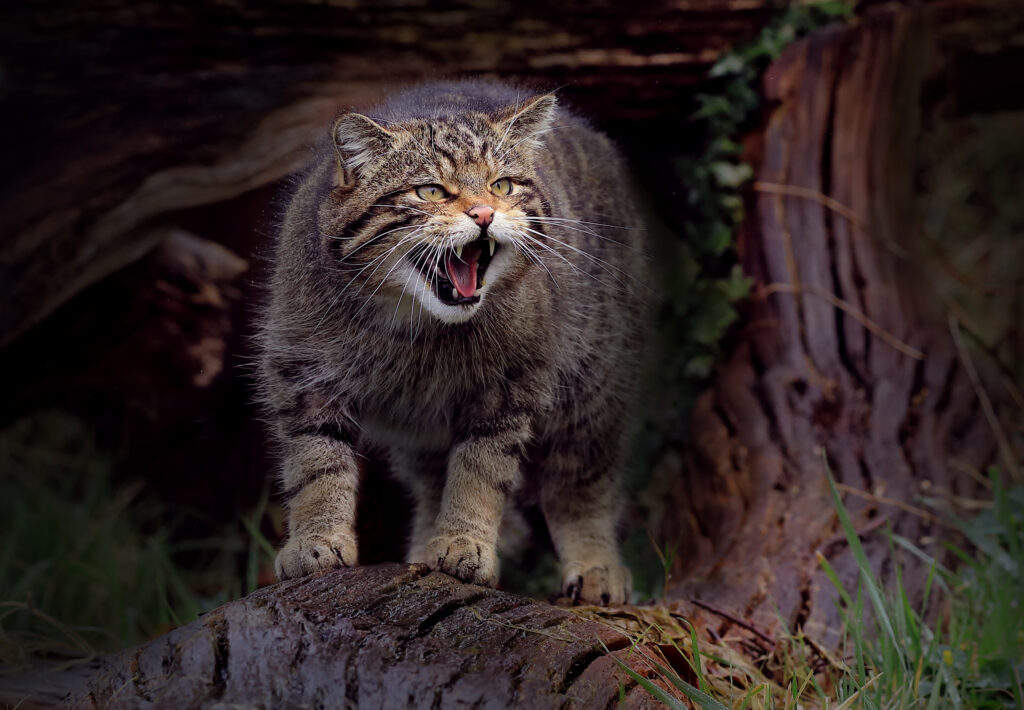 Media
David Attenborough's Planet Earth III is both horrifying and awe-inspiring, critics have said. The opening episode of the third instalment of the highly acclaimed nature documentary series was viewed by 5.6 million people and has been described as "visually stunning" and "majestic". The latest series of Planet Earth has a notably darker mood than its predecessors, focusing on animals fighting for survival in the face of constant environmental change.
Discoveries
The mysterious death of 385 elephants in Botswana and Zimbabwe in 2020 was caused by a little-known bacterium, scientists have revealed. Elephants were found walking in circles before suddenly dying by collapsing on their faces in Botswana's Okavango Delta and north-western Zimbabwe. Tests on the elephants have now shown that the cause was a bacterium called Pasteurella. The bacterium can result in septicaemia under certain conditions and has been linked to the sudden death of around 200,000 saiga antelopes in Kazakhstan.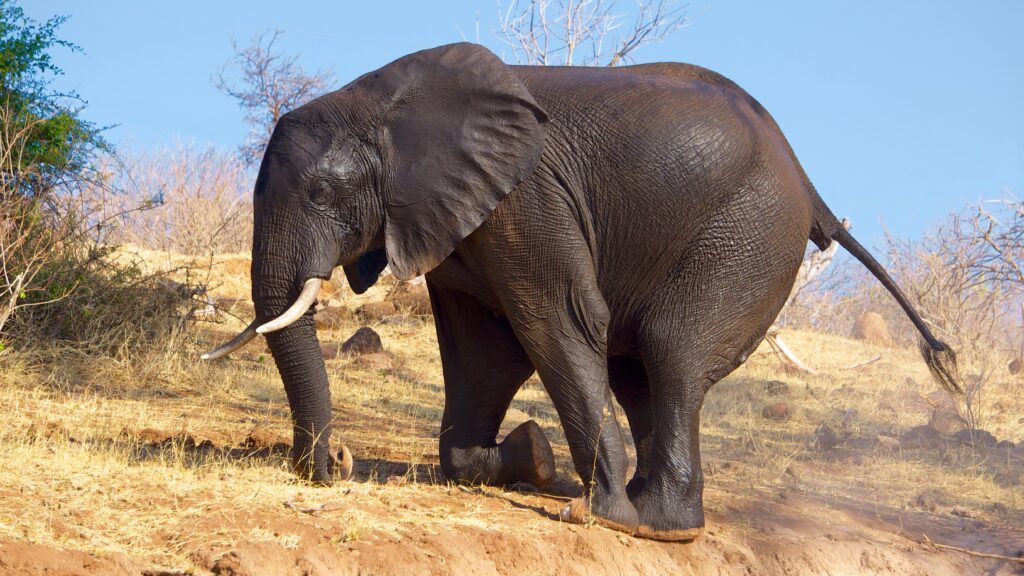 Climate crisis
Increased melting of the West Antarctic Ice Sheet is unavoidable, according to new research. Scientists ran simulations and found that even under best-case emission scenarios, melting would increase three times faster than during the 20th century. The West Antarctic Ice Sheet holds enough ice to increase global sea levels by up to five meters. Significant sea level rises will be catastrophic for the millions of people living in coastal and low-lying areas.
The Greenland Ice Sheet could experience runaway melting if climate targets are not met. A study in Nature has suggested that the ice sheet's melting will accelerate significantly if average global temperatures surpass a threshold of 2.3 C above pre-industrial levels. However, the scientists stress that action in the future could reduce ice loss even if the threshold is crossed. They argue that it is cheaper and easier to take action now rather than clawing back towards lower global temperatures later.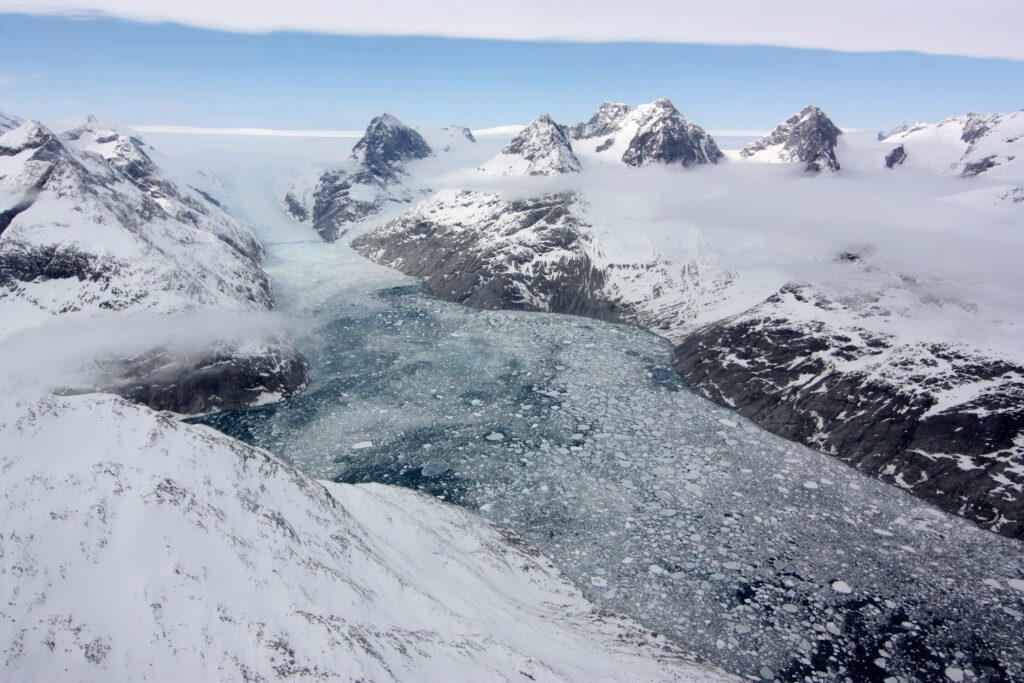 Atlantic hurricanes are more quickly strengthening from weak storms due to climate change. Scientists have said that human-caused climate change is creating the conditions that lead to a quick intensification of storms. Hurricanes are fueled by high ocean surface temperatures which have been increasing in recent years as the world's oceans have absorbed over 90 percent of the excess warming from fossil fuel emissions. This presents a challenge for coastal communities as forecasting becomes more difficult the quicker a storm intensifies.
Policy
Countries are deadlocked over a "loss and damage" fund before COP28. The fund was agreed last year at COP27 in Egypt and is designed to help countries recover and rebuild from damage due to climate change. Developing and developed countries are at odds about which organisation should oversee the fund, which countries should pay and who will be eligible to receive funding. Developed countries back the World Bank as the host of the fund; however, developing countries argue that this would give donor countries too much influence over the fund. Talks stalled recently in Aswan, Egypt and the committee responsible for designing the fund will meet again on November 3rd and 4th before the COP28 summit begins later in the month.
£1 billion electric vehicle fund remains unallocated three years after it was first announced. The fund was first announced in March 2020 prior to the first Covid lockdown. The fund was intended to be used to support electrical capacity at service stations to allow for rapid charging of electric vehicles. While 96% of motorway services already have charging stations, increased use of electric vehicles means that there will be a demand for more charging capacity.