Climate change
The Mediterranean ecosystem is suffering the equivalent of a marine wildfire as temperatures in the area are more than 6°C warmer than normal. It is feared that the area is being permanently altered by global heating, with cooler deep water no longer rising to the surface. One study found that these marine heatwaves have already destroyed almost 90% of coral populations around parts of the Mediterranean. This decline has knock-on impacts on biodiversity within the marine ecosystems of the area.
Research
New research on great white sharks looking into beneficial bacteria specific to the species may help to produce new antibiotics. Researchers swabbed the nostrils, teeth, gums, dorsal fins, cuts and wounds of great white sharks, before adding the samples to agar dishes, where USCB professor Kim Ritchie can study the bacterial cultures. As their wounds heal quickly, Ritchie is interested to see whether the bacteria on and around them may help humans who are resistant to current antibiotic treatments.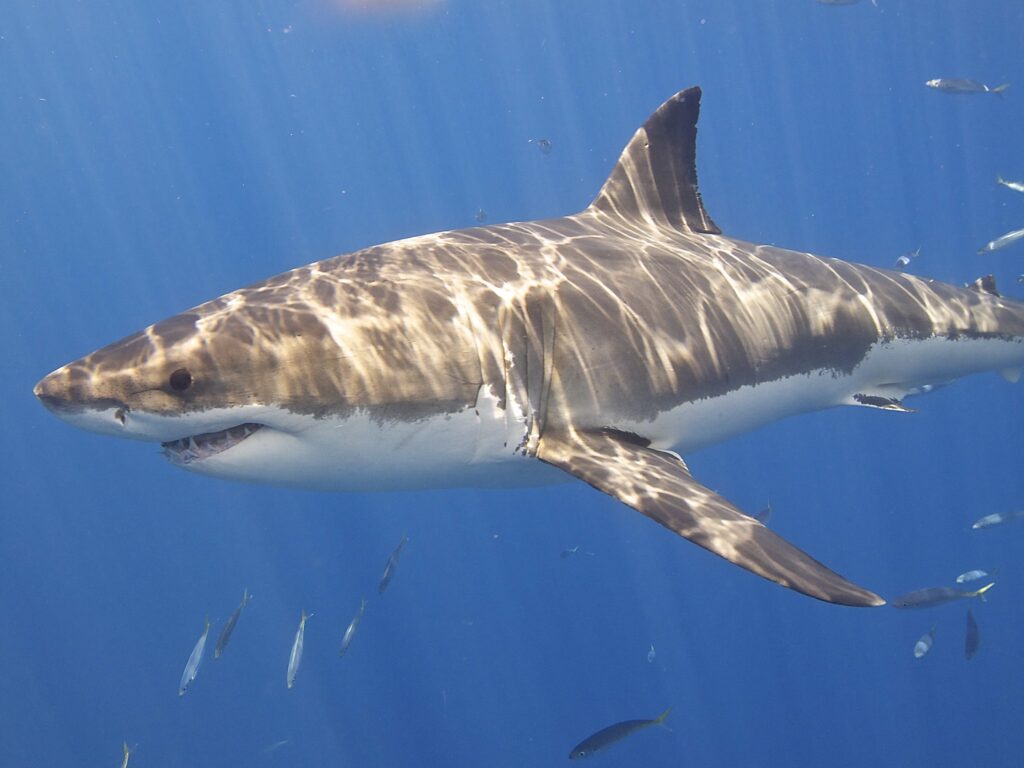 A new project is looking at the genetic differences between bee species. 'Beenome100' will look to answer questions on which genetic differences make some species more vulnerable to climate change or more susceptible to different pesticides. By creating a digital repository of the complete set of genes present in 100 US bee species, scientists can link specific genes to bee functions.
Between 1986 and 2020, invasive herpetofauna cost the world $17 billion, $16.3 billion of which were associated mainly with just two species, the brown tree snake (Boiga irregularis) and the American bullfrog (Lithobates catesbeianus). This cost mainly comes from ruined farm crops and triggered power outages. The study's researchers are hoping that their findings will encourage investment in preventing the spread of invasive species in the future.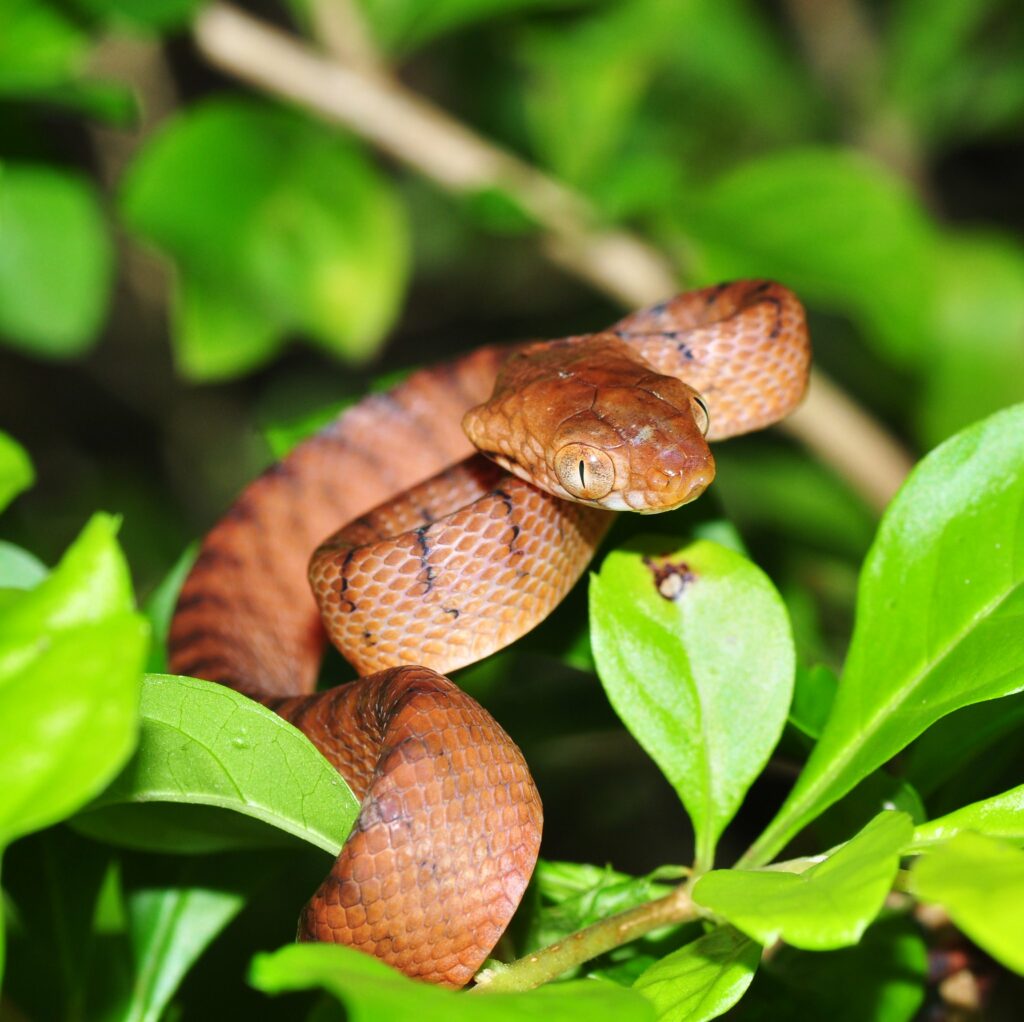 New discoveries
Scientists have recorded more than 30 potentially new species from the abyssal plains of the central Pacific. Researchers from the Natural History Museum used a remote-operated vehicle to reach depths of between 3,095 and 4,125 metres and collect over 55 specimens. These specimens include segmented worms and coral, as well as species from the same families as centipedes and jellyfish. The study highlights the potential implications of deep-sea mining for biodiversity.
Conservation
UK wild salmon stocks are reaching a crisis point, with the lowest number on record in England. A government report urges action to remove barriers in waterways and improve water quality. 42 rivers in England are considered 'salmon rivers' as they are traditional breeding grounds for the fish. Of these, 37 have been classified as at risk or probably at risk. Warming sea temperatures due to climate change are being blamed, along with poor water quality in rivers and estuaries, with every waterway in England failing pollution tests in 2020. The main sources of pollution are thought to be sewage outflows and agricultural runoff.
Water voles have been reintroduced to the River Beane in Hertfordshire after being locally extinct for more than 20 years. Threatened by habitat loss and predation by the invasive American mink, the species has seen a 90% drop in population over the last five decades. Herts and Middlesex Wildlife Trust, in partnership with the Woodhall Estate and with the support of the River Beane Restoration Association, reintroduced 138 water voles to the river near Watton-at-Stone. Herts and Middlesex Wildlife Trust aim to reintroduce water voles to all Hertfordshire rivers by 2030, through these reintroduction programmes and by improving habitats.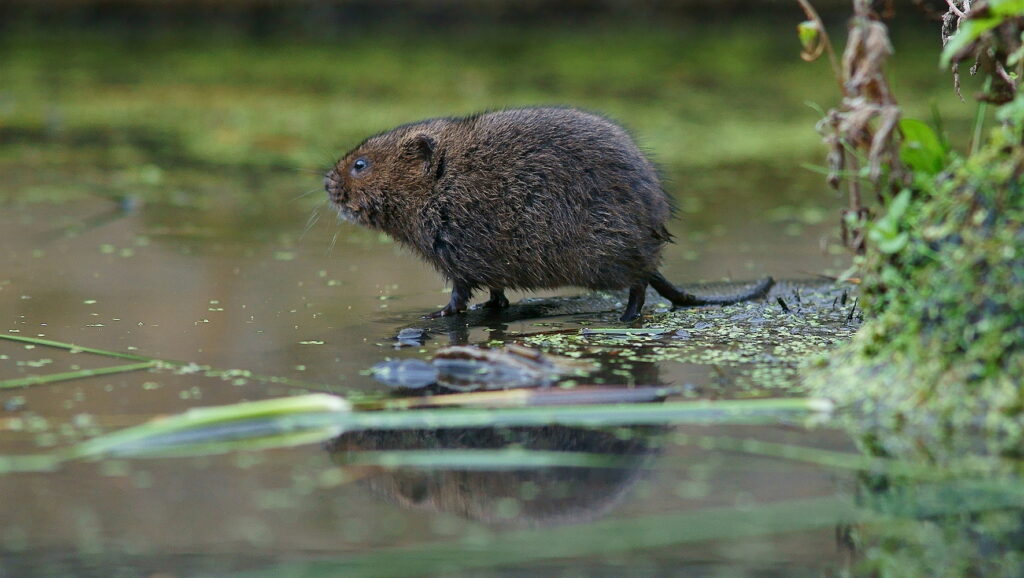 Pollution
A new Antarctic study has shown that the levels of 'forever chemicals' that are reaching this remote continent have been increasing. These chemicals include perfluorocarboxylic acid (PFCAs) and are termed forever chemicals as they do not break down naturally in the environment. They're used in a variety of ways, such as in non-stick coating for pans and as water-repellents for clothing. The ice cores taken provide a record between 1957 and 2017 and show evidence that levels of these chemicals in Antarctic snow have increased over the last few decades, particularly between 2000 and 2017. There is ongoing research, however, into the clean-up of these forever chemicals, including a new study into bioremediation using a plant-derived material to absorb PFAs, disposing of them by allowing microbial fungi to eat them.  
Deforestation
A new study has found that over 60% of global forest area has been lost. Using a global land use dataset, the team of researchers found that global forest area declined by 81.7 million hectares (ha) between 1960 and 2019. Gross forest loss was 437.3 million ha, outweighing gross forest gain during this time, which was 355.6 million ha. The loss of forests, both in the net area and through replacement by new growth/plantations, has a significant impact on the integrity of forest ecosystems, reducing their ability to sustain biodiversity.