Alan McDonnell, Conservation Manager for Trees for Life, kindly took the time to answer some questions on the important work they do in the Scottish Highlands and their ambitious East West Wild project. The Caledonian Forest has been under threat for thousands of years and, by the 1950s, only 1% of the original forest remained. Since its creation in 1993, Trees for Life has worked tirelessly to restore this forest and its ecosystem.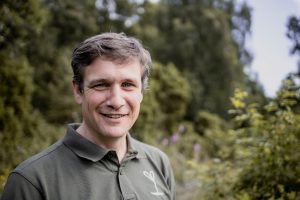 In this captivating conversation, we discuss the importance of working in collaboration with landowners and local communities, how the Covid pandemic has affected them as a charity, and share different ways to get involved in helping Trees for Life achieve their goals.
---
Could you begin by introducing us to the goals of Trees for Life and the work that you do?
We are a rewilding charity working in the Scottish Highlands. For us, rewilding is about allowing natural processes to work on a large scale. It's about creating potential for communities to thrive as a result of the health of the natural environment around them.
Our work has therefore increasingly focused on involving people close to where we operate. Our volunteering programme places an emphasis on nature connection. This includes practical action like planting trees, restoring peatlands, and working in the tree nursery at our Dundreggan conservation estate. In recent years, we've been increasing our partnerships with others interested in using nature to benefit people's mental health. We find this hugely rewarding for everyone involved.
Our practical rewilding work includes restoring red squirrel populations to parts of their original range in north and west Scotland and communities play an important role in supporting that. We've also just completed an assessment of the health and resilience of Scotland's ancient pinewoods, which we hope will be just the start of a journey to secure and expand these iconic woodlands in partnership with land managers. Finally, we continue the work Trees for Life started with, restoring native woodlands to appropriate parts of the landscape.
On your website, you state that you believe you can always achieve more through teamwork. Why do you think it is so important for Trees for Life to collaborate with landowners and local communities?
One way or another, we all have a stake in the land and an influence on its future, but people's priorities are different. If we focus too much on our own interests in isolation, we end up in conflict. This tendency has dogged the land management debate for decades, to the detriment of everyone. We want to help change the focus to one where landowners, communities, and environmental interests look at what they have in common and what they can achieve together. We've already seen how this can create new possibilities for sustainable progress, and at a larger scale, for nature, people's wellbeing, and the local economies that communities depend on.
You have several major projects in the works, including your very ambitious East West Wild project. This project aims to form a coalition of landowners and communities to create a nature-based economy, could you tell us a bit more about what this entails?
The initiative is founded on the precept that nature, communities, and the economy need each other – if one fails, sooner or later it will take the others with it. East West Wild looks at it the other way round: progress in restoring the health of nature in a large landscape can be a catalyst for both social and economic regeneration. We already know that given time and a little help, nature can surge back, so our focus now is how that could create opportunities for people and local businesses. A scoping study has identified nature-friendly forestry, farming, private investment in ecosystem services and small-scale renewable energy as some of the ways in which we can help nature to recover. Such an approach could also create jobs, and sequester carbon through sustainable land use. We're under no illusions about the challenges involved in attracting the investment to turn these ideas into reality. But we're also really excited about having the chance to go for such big gains as part of such a diverse partnership of interests.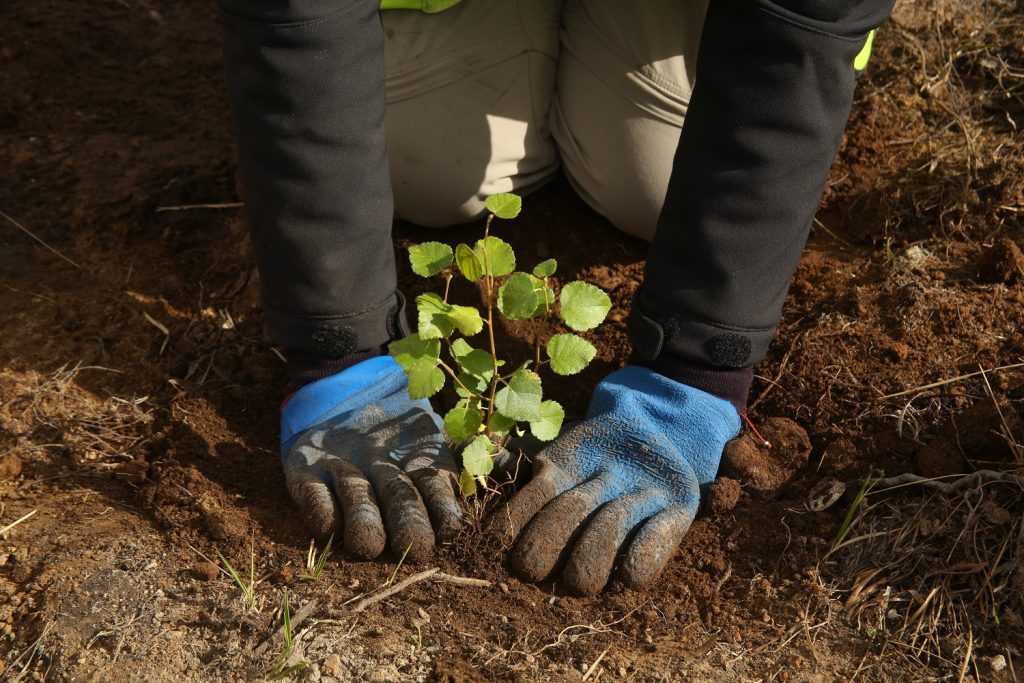 The project area stretches from the west coast of Scotland to Loch Ness, encompassing multiple Glens including Glen Affric, Cannich, and Moriston. What was the process behind selecting this area for this project?
One of the earliest aspirations of Trees for Life was to realise the potential for Glen Affric to act as a coast-to-coast habitat corridor, noted I believe by George Peterken in the 1980s. However, as the idea grew in our minds, we knew we wanted to try for a big area to get the ecological multiplier effects that come from genuine landscape-scale change. We also know that the potential here is massive, with a diverse range of woodlands, peatlands, freshwater, montane, riparian, and coastal habitats all capable of restoring themselves. If we can increase the ecological connectivity at this scale, potentially 2000 sq km, the wildlife response that follows will be tremendous and importantly, resilient over the longer term.
Of course, all of that is little more than a daydream if we fail to bring the communities and landowners with us. Our key priority at this stage is to show people that a high level of ambition for the natural environment can positively impact their ways of life.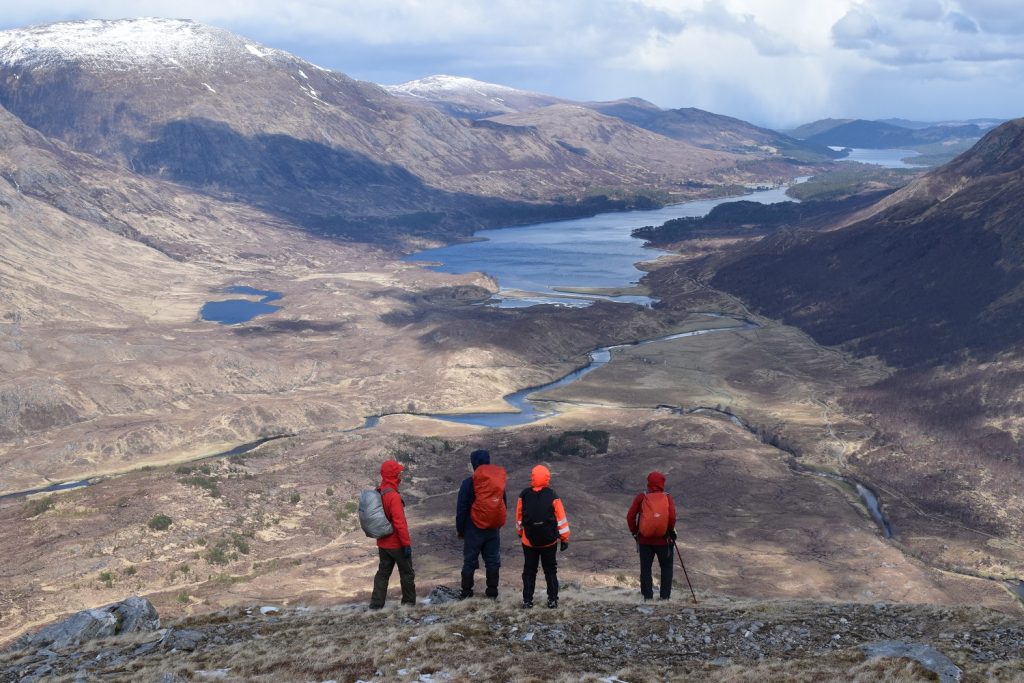 Have you found the Covid-19 pandemic has affected the development of this project? How have you coped with the challenges of the current situation?
It's been both good and bad. It has caused us problems as we've been trying to reach out and build new relationships without the spontaneity and informality of face-to-face conversations. However, as we all got our heads around online meetings, we've benefited from the speed at which we can meet people and reduced the need to spend time travelling. Hopefully, as we get to the point of starting the initiative in earnest this autumn, we'll have the scope to meet people in person, which will undoubtedly help the partnership to become genuinely co-creative.
For anyone who is inspired by the vision of Trees for Life and wishes to help, how would you recommend they get involved?
You can learn more about Trees for Life and our vision for a rewilded Scotland by visiting our website.
We hope that our volunteer programme will restart in spring 2022. This includes our popular Conservation Weeks. People should keep an eye out for updates on our website and social media channels.
We have a Cycle for the Climate initiative, where people can raise money for rewilding through bike challenges – both big and small. And of course, we are forever grateful to people who choose to make regular and one-off donations to the charity. This is what we depend on to plan future projects and keep building towards a rewilded Highlands where people and nature enjoy a better relationship.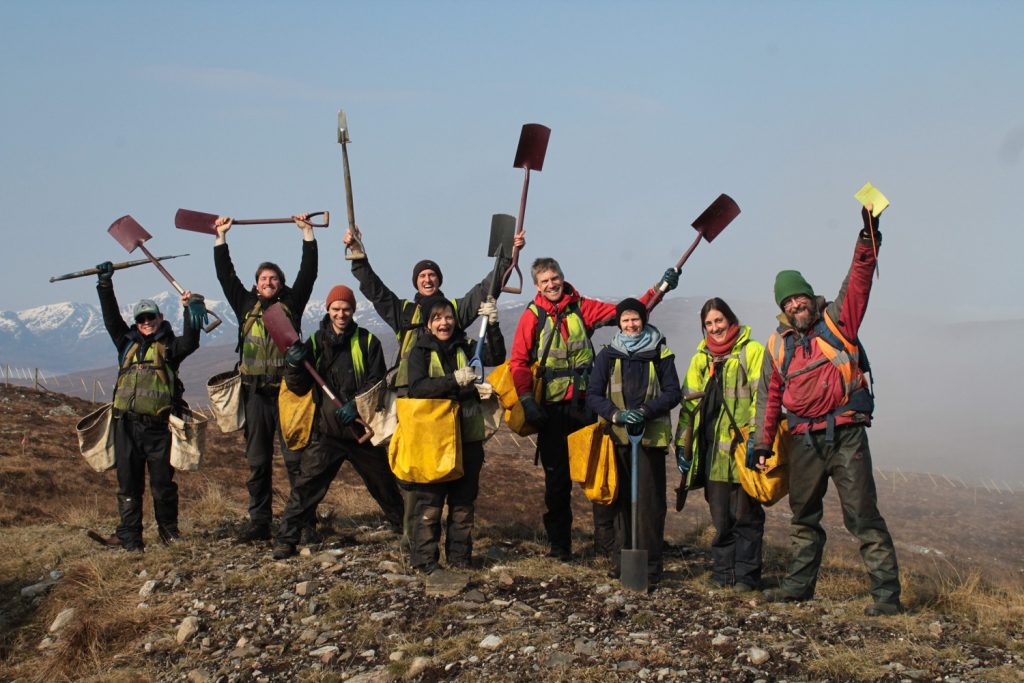 ---
You can find out more about Trees for Life from their website and by following them on Facebook and Twitter.