The Hedgehog camera kit
Our brand new Hedgehog Camera Kit includes a high-quality wooden hedgehog nest box, designed and tested by the Hedgehog Preservation Society. It also includes a tiny camera that can easily be screwed to the roof or side of the box with no modifications required. The camera then transmits footage from inside the hedgehog box to your TV or smartphone (3 versions are available) for you to view your hedgehogs from the comfort of your home. With the use of a USB Capture device (sold separately), you can also view footage on your computer/laptop and set the camera to record with motion detection, meaning you won't miss a thing overnight.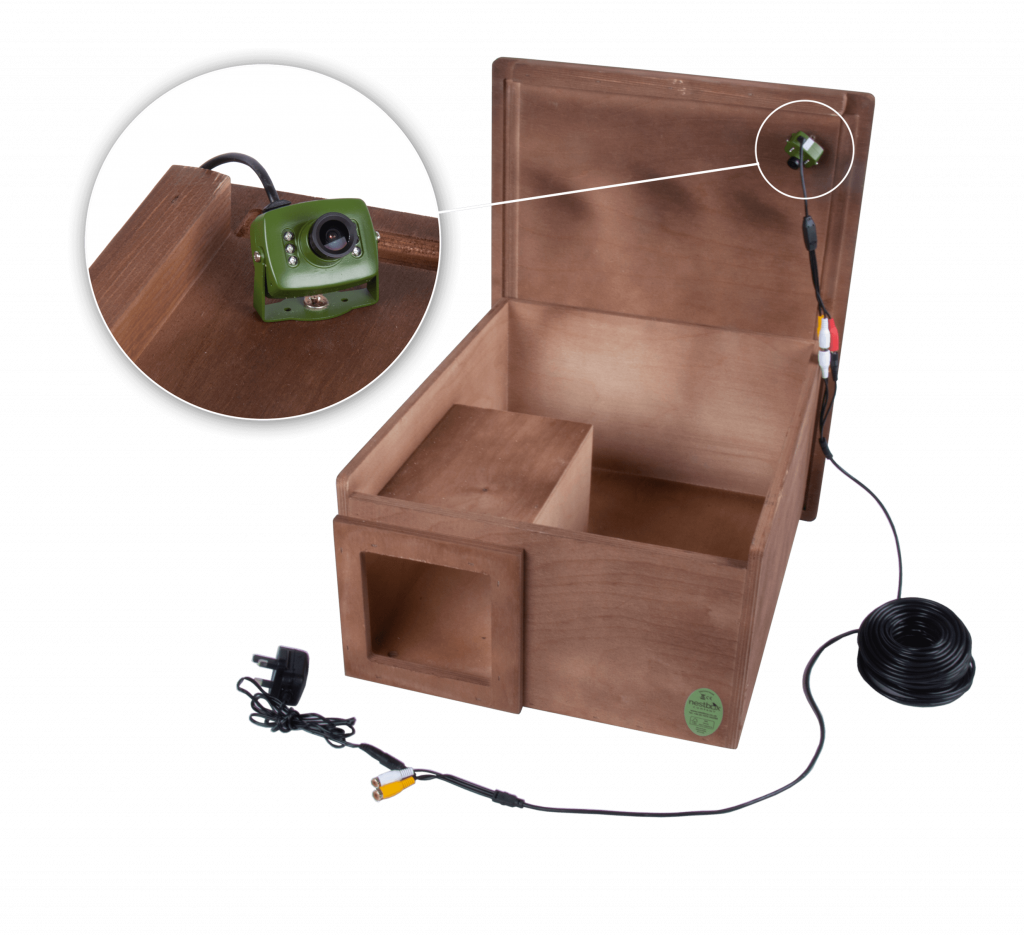 If you already have a wooden hedgehog nest box and would like to attach a camera to it, please feel free to contact us for advice on 01803 865913 or at customer.services@nhbs.com.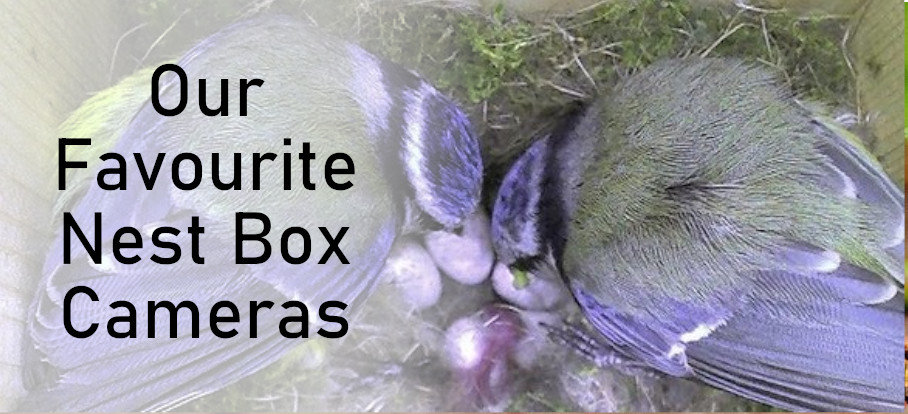 The Wired Nest Box Camera kit is a great choice if you haven't used a nest box camera before. The kit comes with everything you need to get started, including a camera-ready nestbox. A wired camera produces reliable footage and is easy to set up following the step-by-step instructions.
For those who have used nest box cameras before, or want more from their camera, an IP nest box camera is a good next step. With a bit of setup, you can livestream the footage from this camera to anywhere in the world.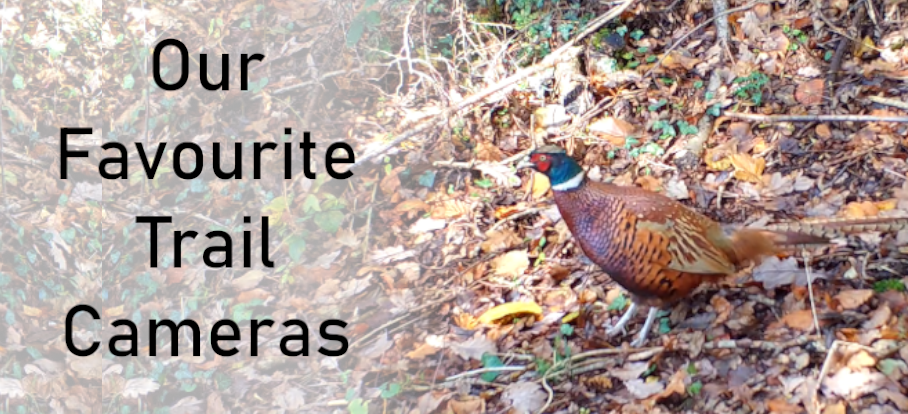 A NatureView Live View is a great camera for garden wildlife. It features a plug-in screen that helps you get your camera positioned correctly when setting up, and also comes with 3 close focus lenses for when you would like to record smaller animals such as birds or small mammals. It features a quick 0.2 second trigger speed and takes 14MP with 1920 x 1080p footage.

Browning's Dark Ops Pro X 20MP is another great trail camera with some impressive specifications for its price. It records HD videos (1600 x 900 HD+) and 20MP images and has a 0.22 second trigger speed – great for capturing faster wildlife such as foxes or deer. It also features a built in viewing screen for easy setup and No-Glow IR LEDs that are invisible to humans or wildlife.
Starter Bundles
If you are looking to buy a trail camera and want to start capturing images and videos as soon as it arrives, then you may want to take a look at our starter bundle options. These bundles come with a memory card and batteries to ensure you have everything you need to get started.
Would you like some more advice on which trail camera or nest box camera is most suitable for you? Contact us on +44 (0)1803 865913 or email customer.services@nhbs.com . Alternatively, reply below and we will get back to you.