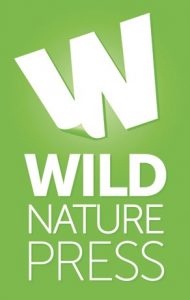 Wild Nature Press are a UK-based natural history publisher specialising in books about marine life.
This winter will see the arrival of several exciting new additions to their range; beginning with Field Guide to Sharks, Rays and Chimaeras of Europe and the Mediterranean which will be published in November.  With Marianne Taylor's recently published tribute to the often misunderstood gull and the eagerly awaited Sharks of the World due in 2021, NHBS are delighted to announce Wild Nature Press as our Publisher of the Month for November.
Save up to 25% on Wild Nature Press titles
Throughout November we will have special offers on all WNP titles, giving you the perfect opportunity to explore their books: below we have selected some highlights, or you can browse their whole range here.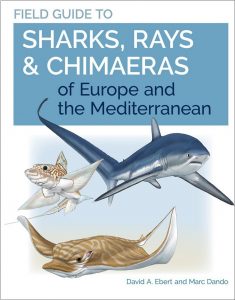 Field Guide to Sharks, Rays and Chimaeras of Europe and the Mediterranean
By: David A Ebert and Marc Dando
Paperback | Due Nov 2020 | £21.99 £27.99
Illustrated key guides enable the reader to identify down to species and comparison plates of similar species and plates of teeth also aid identification.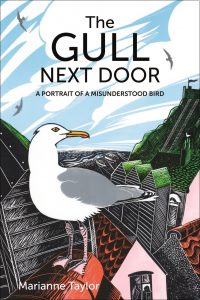 The Gull Next Door: A Portrait of a Misunderstood Bird
By: Marianne Taylor
Hardback | October 2020 | £17.99 £21.99
Reveals deeper truths to these remarkable birds. They are thinkers and innovators, devoted partners and parents. They lead long lives and often indulge their powerful drive to explore and travel.
Seaweeds of Britain and Ireland
By: Frances StP D Bunker, Juliet A Brodie, Christine A Maggs and Anne R Bunker
Paperback | June 2017 | £15.50 £19.50
British and Irish shallow seas contain an astonishing 6% of the world's seaweed species, more than 600 different seaweeds: this books enables divers, snorkelers and rock-poolers to identify them.
The Essential Guide to Rockpooling
By: Julie Hatcher and Steve Trewhella
Paperback  | May 2019 | £12.75 £16.99
Whether you are an individual or family visiting the seaside, or a naturalist wishing to expand your knowledge, this guide shows you how to discover the astonishing diversity of coastal wildlife with nothing more than a net and a bucket.
Sea Squirts and Sponges of Britain and Ireland
By: Sarah Bowen, Claire Goodwin, David Kipling and Bernard E Picton
Paperback | July 2018 | £13.50 £17.99
Includes sea squirts found in Britain and Ireland's shallow waters and most recognised sponges. Whether you are a student, a diver, a rock-pooler or simply an enthusiast, this is an essential companion.
Sharks of the World: A Fully Illustrated Guide
By: David A Ebert, Sarah Fowler and Marc Dando
Hardback | Due Feb 2021 | £34.99 £41.99
Packed with unique colour illustrations, line drawings and photographs that are well-presented and easy to use, Sharks of the World is the only single guide to cover over 500 of the world's shark species
Browse all our Wild Nature Press books at NHBS
All prices correct at the time of this article's publication.