Originally founded in 1819 as Williams Collins & Sons, today HarperCollins is one of the world's foremost publishers, with an extensive catalogue covering both fiction and non-fiction. Producers of the justly famous New Naturalist series, and the familiar Collins Classic Field Guides, there can be few people interested in wildlife who do not have a few of HarperCollins' natural history titles somewhere on their bookshelves.
Working with a range of authors from the bestselling and prize-winning to the brilliant debut, HarperCollins has forged a reputation for publishing books that investigate, challenge, and push forward the thinking of the day.
New Naturalist Series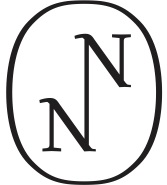 Established in 1945, the iconic New Naturalist series is arguably the most influential natural history series in the world with first editions highly collectable and much sought after. Covering a wide range of subjects and appealing to both professionals and naturalists alike, the series are consistent bestsellers for NHBS.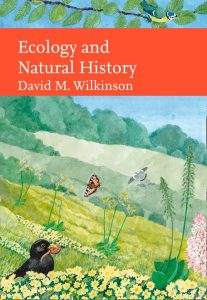 June 2021 sees the arrival of the latest volume in the series, Ecology and Natural History, with Peak District to follow in October and Trees in November.
Nature Writing and Popular Science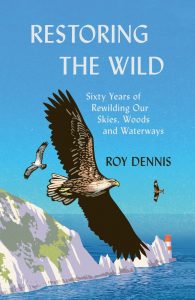 Recent publishing has included some fantastic additions to HarperCollins repertoire of nature writing, including Roy Dennis' Restoring the Wild, which draws on his life's work as a field ornithologist and expert in species reintroduction. Read our Q&A with Roy Dennis.
Sarah Gibson's Swifts and Us and Mary Colwell's latest book exploring our past, present and future relationship with predators in Britain Beak, Tooth and Claw. Read our Q&A with Mary Colwell.
Due in June from the author of The Seabird's Cry – Winner of the 2018 Wainwright Prize for Nature Writing, the highly anticipated The Sea Is Not Made of Water. In addition, from the author of Extraordinary Insects, we look forward to Tapestries of Life, also due to be published in June.

Collins Field Guides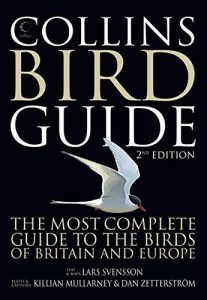 HarperCollins are famous for the distinctive black jackets on their Collins Classic Field Guides. These are consistently popular with naturalists and ecologists throughout Britain. In fact, the Collins Bird Guide is our all-time bestselling book here at NHBS! Covering Europe and the UK's flora and fauna, these field guides set the benchmark for quality descriptions, illustrations and distribution maps.
In addition to the Classic Field Guides, Collins have a comprehensive range of field guides spanning several series, including: Collins Pocket Guides, Collins Complete Guides and Collins Field Guides.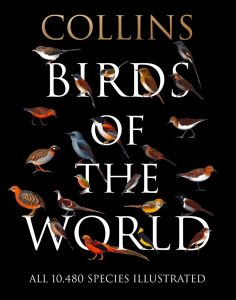 Due in September is Collins Birds of the World – an exciting and all-encompassing new field guide comprising of 25,000 illustrations of 10,000 species on 280 colour plates.
Browse a selection of highlights below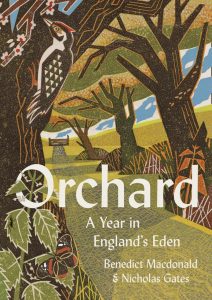 Orchard: A Year in England's Eden
By: Benedict Macdonald and Nicholas Gates
Paperback | June 2021| £7.99 £9.99
A brilliantly written and informative insight into the ecological niche traditional orchards can provide and the benefit they can have for the larger ecosystems around them.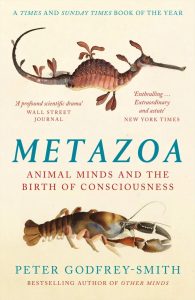 Metazoa: Animal Minds and the Birth of Consciousness 
By: Peter Godfrey-Smith
Paperback | July 2021| £9.99
Combining vivid animal encounters with philosophy and biology, Metazoa reveals the impossibility of separating the evolution of our minds from the evolution of animals themselves.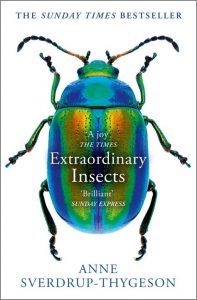 Extraordinary Insects: Weird. Wonderful. Indispensable. The Ones Who Run Our World
By: Anne Sverdrup-Thygeson
Paperback | April 2020| £7.99 £9.99
A journey into the weird, wonderful and truly astonishing lives of the small but mighty creatures who keep the world turning.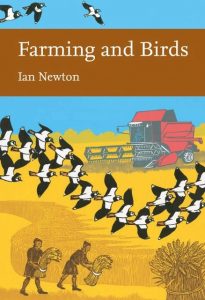 Farming and Birds
By: Ian Newton
Paperback | July 2017| £29.99 £34.99
Hardback | July 2017| £52.99 £64.99
Ian Newton discusses the changes that have occurred in British agriculture over the past seventy years, and the effects they have had on bird populations.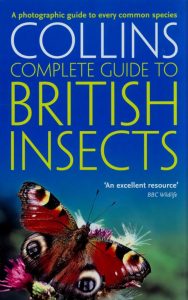 Collins Complete Guide to British Insects: A photographic guide to every common species
By: Michael Chinery
Paperback | April 2009| £13.99 £16.99
A photographic field guide to all the common and some unusual species of insects across Britain that the keen amateur naturalist is likely to spot.
Freshwater Life of Britain and Northern Europe
By: Malcolm Greenhalgh
Paperback | March 2007| £16.99 £19.99
A beautifully illustrated guide to the wide variety of species found in rivers, streams, lakes and ponds in Britain and Europe.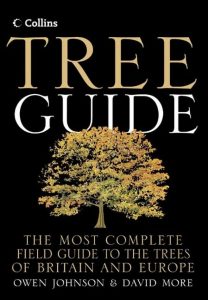 Collins Tree Guide: The Most Complete Field Guide to the Trees of Britain and Europe
By: Owen Johnson
Paperback | April 2006| £15.99 £18.99
Part of the Collins Classic Field Guides series, the Collins Tree Guide is a definitive guide to the trees of Britain and non-Mediterranean Europe.
Browse all HarperCollins books at NHBS 
All prices correct at the time of this article's publication.